Welcome!
Hi everyone! Autumn is well under way in Maine! I will have another article for Machine Quilting Unlimited in Dec. '15/Jan. '16, have quilts in exhibits in the US and abroad, have developed an "a la carte" workshop to learn my fused collage and quilted method which permits guilds to book from one to five day workshops, and have yet another workshop under development that will be ready when I resume travel-teaching in 2016.
Since my younger son is a high school senior (GASP!), I'm taking a Senior Sabbatical to be home for that time so I can attend each and every cross-country, wrestling and track meet. I hope to take the time to FINALLY write that book on bindings, edge-finishes and display options for quilts and make some new major art quilts.
Visit my Resources page to include tutorials, videos (including the preview for my DVD workshop), my free bibliography and more, Class Supply lists for my class offerings. I've also revised my About page to include a less-stuffy statement and, at the bottom, a long list of my publication credits. I hope you will browse the site and enjoy!
Also, I'm now on both Pinterest and Facebook...pop over and see me!
PS: My two quilts are still lost, probably forever. But just in case, here is the information:
ALERT: two of my quilts were lost on or near October 11, 2012, in Lomita, California after having been in two shows. They are Fields of Gold (left) and Dogwood::Dawn (right). For more information, please see my blogpost here. Here are the two missing quilts: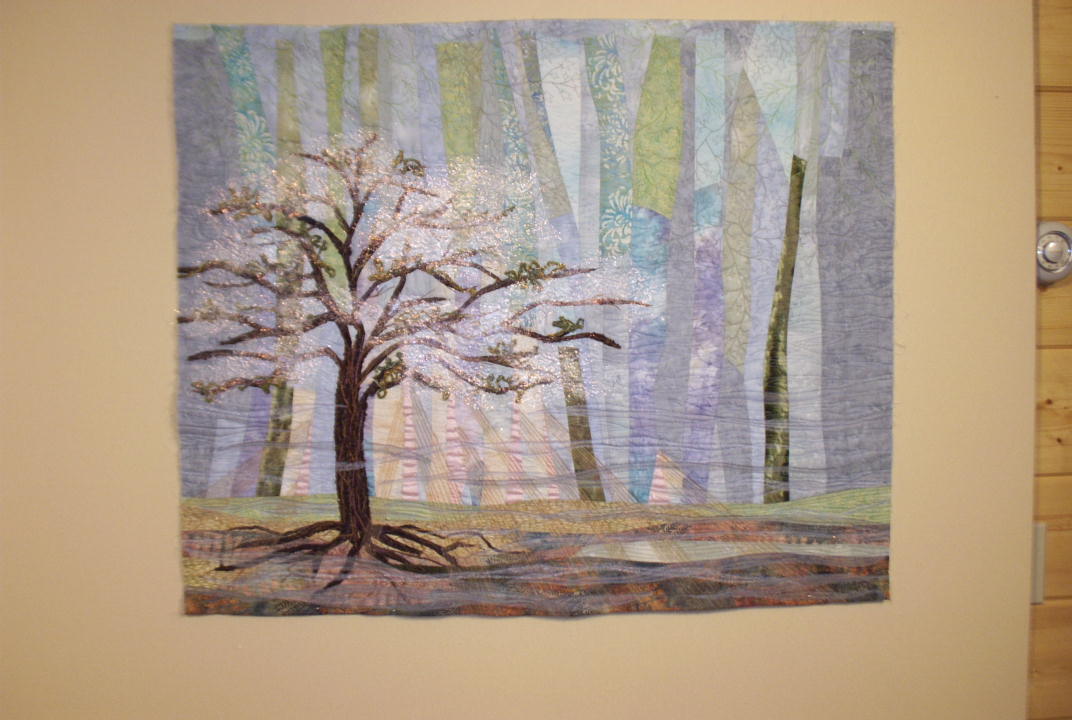 If you know anything about there whereabouts, please use the contact me page and let me know! Thanks!