Welcome!
Hi everyone! 2017 is upon us and I've been busier than ever with art and family. Our older son is engaged (with a wedding at our house in summer 2017), our younger son is in college. I'm thrilled to share that Janome has launched a new program for those on its loan program and I'm a "Janome Artisan!"
2017 has many good things in store, but you'll have to wait until I can share the good news. Although I will have an abbreviated teaching schedule through December 2018, I am definitely booking workshops. It is so heartwarming to receive feedback such as this from your students:
"Sarah, Your class was really great and I learned a lot. You are an engaging teacher with down to earth instructions and entertaining anecdotes. Thank you so much for traveling all the way to Greenville! - Joanna"
and from Emily who organized the class, "I want to share that I've heard wonderful
reviews of the technique along with praise for your teaching style from lots of the women. "Very informative", "Encouraging", "Addictive," "Practical," and "Approachable" are just a few of the accolades! I personally want to thank you for making the journey north and sharing with all of us."
Comments like these are the greatest reward of teaching!
There's a new freebie on my Resources page: how to make the perfect Hanging Sleeve! Visit my Resources page for all sorts of goodies: tutorials, videos (including the preview for my DVD workshop), my free bibliography and more, and Class Supply lists for my class offerings. I've also revised my About page to include a less-stuffy statement and, at the bottom, a long list of my publication credits. I hope you will browse the site and enjoy!
Also, I'm on both Pinterest and Facebook...pop over and see me!
PS: My two quilts are still lost, probably forever. But just in case, here is the information:
ALERT: two of my quilts were lost on or near October 11, 2012, in Lomita, California after having been in two shows. They are Fields of Gold (left) and Dogwood::Dawn (right). For more information, please see my blogpost here. Here are the two missing quilts: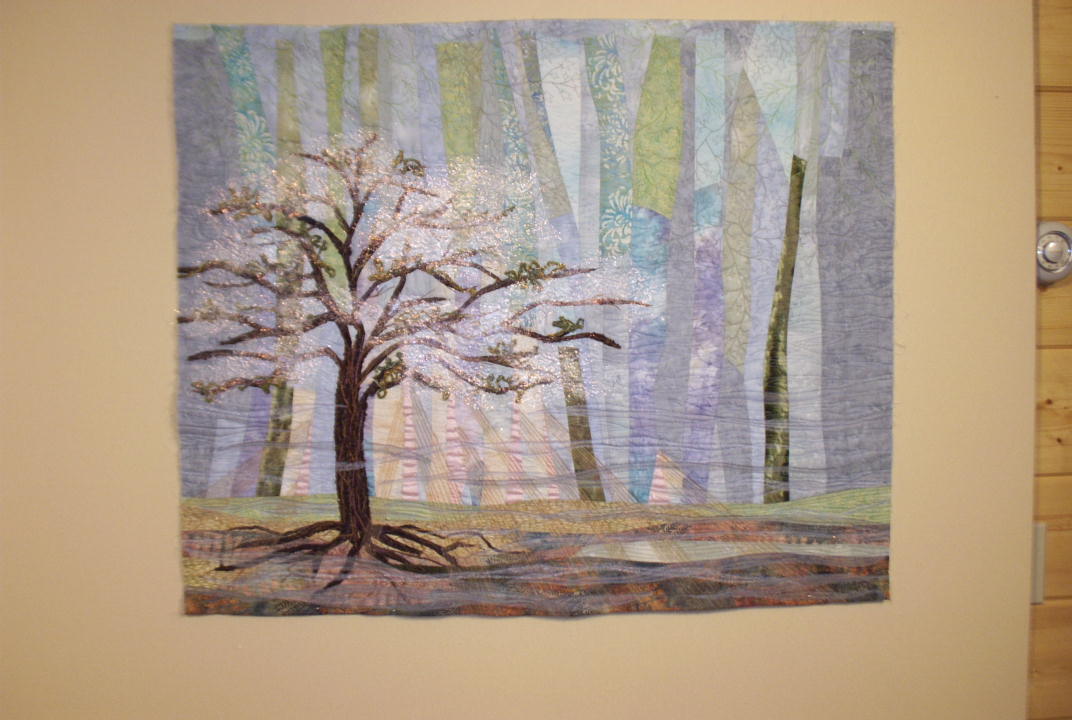 If you know anything about there whereabouts, please use the contact me page and let me know! Thanks!