Welcome!
Hi everyone! I've just added my very first Quilting Arts Video Workshop to the Store: Art Quilt Design from Photo to Threadwork, here. I'm so excited about this opportunity and being able to pack so many good things into one DVD! It is available as a digital download and as a DVD. To learn more, visit my store page, here. I also have the Land of Quilty Delights, a giclee print of my original watercolor of a journey every quilter will recognize here! I've been blessed with work this year, including recent articles in Quilting Arts magazine (August/September on Backgrounds for your Art quilts), Machine Quilting Unlimited (September/October issues on Metallic Threads), and Quilting Arts Gifts (Stencilled Snowflake ornaments)!
Also, I totally revised my Resources page to include tutorials, videos (including the preview for my DVD workshop), my free bibliography and more, added Class Supply lists to my class offerings, revised my About page to include a less-stuffy statement and, at the bottom, a long list of my publication credits. I hope you will browse the site and enjoy!
Here's my upcoming schedule:
March 22, 2014 - Somerset Sampler Quilters, Skowhegan/Madison, ME
May 20, 2014 - Northern Star Quilt Guild, CT/NY
July 2015 - Maine Quilts!
I hope to see you there!
Also, I'm now on both Pinterest and Facebook...pop over and see me! I'm thrilled to report that I will be teaching a busy schedule at the International Quilt Festival in Houston this fall: Tuesday through Saturday! And 2013 is fully booked for teaching, so I'm now filling the 2014 (egads!) calendar.
PS: My two quilts are still lost, probably forever. But just in case, here is the information:
ALERT: two of my quilts were lost on or near October 11, 2012, in Lomita, California after having been in two shows. They are Fields of Gold (left) and Dogwood::Dawn (right). For more information, please see my blogpost here. Here are the two missing quilts: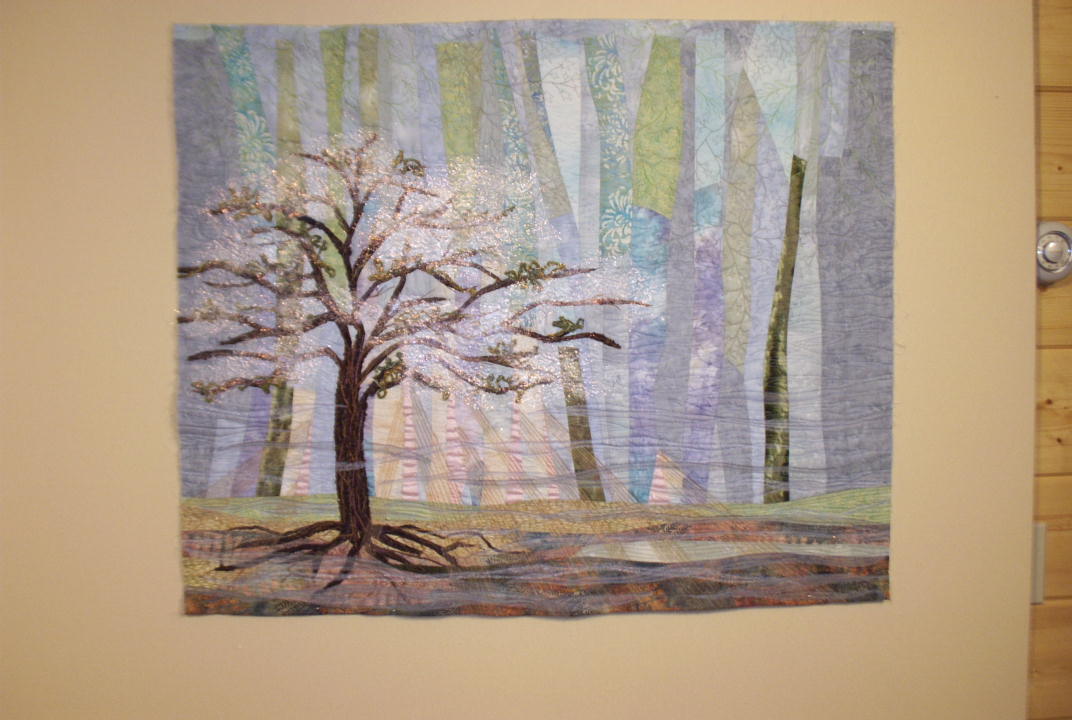 If you know anything about there whereabouts, please use the contact me page and let me know! Thanks!