Welcome!
Hi everyone! I've written and had published many articles in Machine Quilting Unlimited, have quilts in exhibits in the US and Australia, and my very first Quilting Arts Video Workshop: Art Quilt Design from Photo to Threadwork, here, has been a top seller in March 2014. I'm so excited about this opportunity and being able to pack so many good things into one DVD! It is available as a digital download and as a DVD. To learn more, visit my store page, here. AND, in July my first episosde on Quilting Arts TV will come out!
Visit my Resources page to include tutorials, videos (including the preview for my DVD workshop), my free bibliography and more, added Class Supply lists to my class offerings, revised my About page to include a less-stuffy statement and, at the bottom, a long list of my publication credits. I hope you will browse the site and enjoy!
Here's my upcoming schedule:
2014
May 20, Northern Star Quilt Guild, Connecticut: Journal Quilts Lecture
August: reserved for family
October, MIrror Valley, NH: featured teacher at the Purple Moose Retreat. I'll be teaching my Balinese Garden class on Saturday, but am looking forward to enjoying parts of the retreat with the rest of you. The weekend begins on Friday late afternoon, continues through the weekend, with students staying until Monday in a gorgeous lodge. I'll be there from Friday through late morning Sunday, and am looking forward to Alison Bolt's Saturday evening talk. For more information, go here.
October - November 2: International Quilt Festival Houston:
--Monday, October 27: Intro to Machine Quilting (full day class)
--Tuesday, October 28: Lecture: How Did She Do That?
--Wednesday, October 29: Birch Pond Seasons (third year in a row! full day class)
--Thursday, October 30: Machine Quilting Forum (Morning session)
December through first week of March 2015: reserved for Eli's wrestling season and winter
2015
April, early, Charlotte, NC area: contract pending
June: Vermont Quilt Festival! So happy to be returning to this wonderful venue
July: Maine Quilts
Late August through late June 2016: NOTE: From August 2015 through June 2016, I will not be able to travel on almost all Thursdays through Sunday mornings. It's the kid's senior year, and I want to get to every single meet!
I hope to see you there!
Also, I'm now on both Pinterest and Facebook...pop over and see me!
PS: My two quilts are still lost, probably forever. But just in case, here is the information:
ALERT: two of my quilts were lost on or near October 11, 2012, in Lomita, California after having been in two shows. They are Fields of Gold (left) and Dogwood::Dawn (right). For more information, please see my blogpost here. Here are the two missing quilts: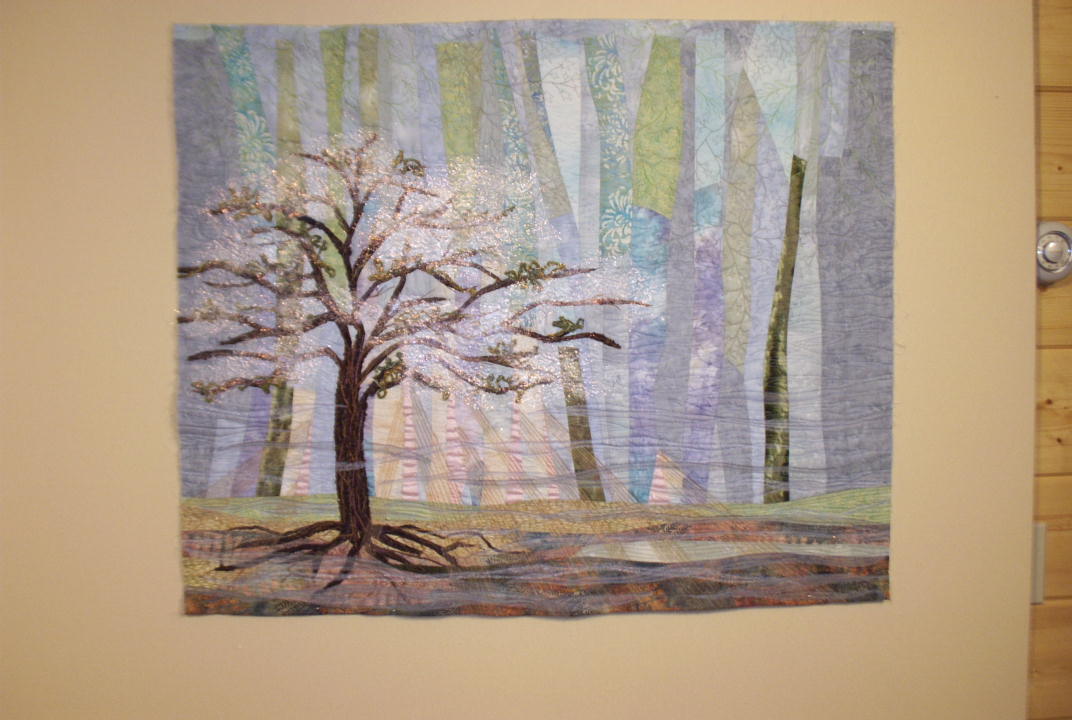 If you know anything about there whereabouts, please use the contact me page and let me know! Thanks!