My daughter-in-law Ashley is my "daughter by another mother." She is crafty and smart and nice and boy did I get lucky! (Well, my son Joshua was smart too….) Anyway, she was interested in sewing, so for a few years we worked on small projects together. She liked it so much we decided to SPLURGE two years ago and give her a combined Birthday and Graduation from College with Honors with a Teaching degree (yup, popping proud): her very first sewing machine, the Janome M7200. What with moving, starting her teaching career, lack of space in the first apartment in Portland, she just finished her first solo garment, the Sorbetto top, and I am SO impressed! She has every reason to be proud!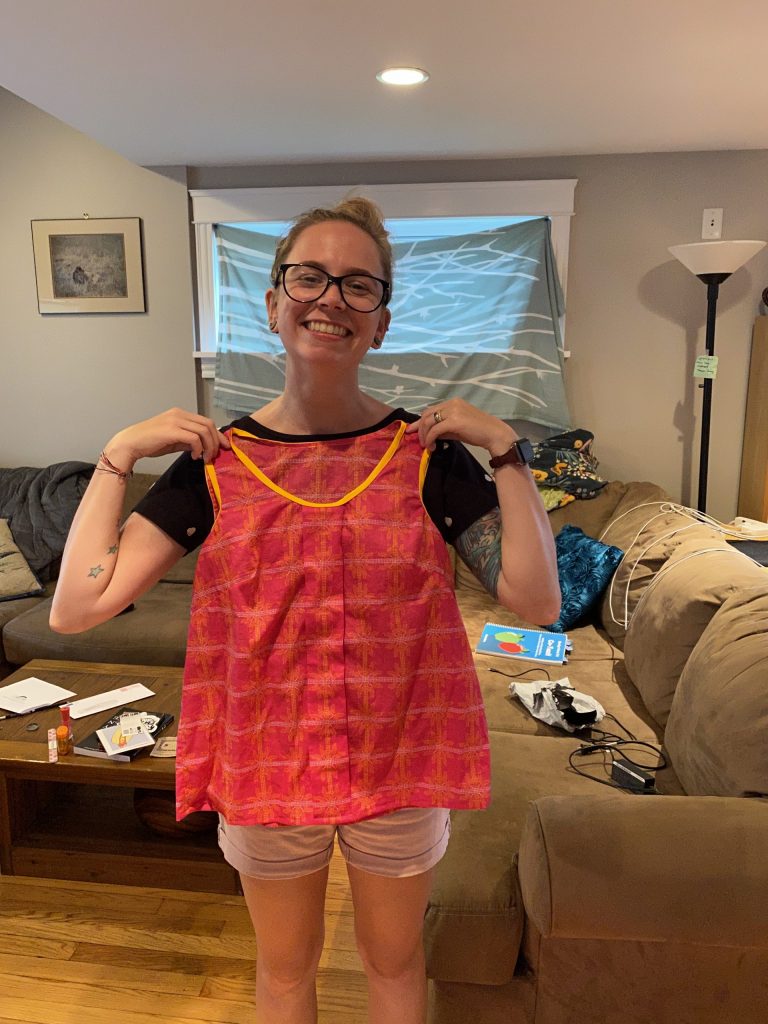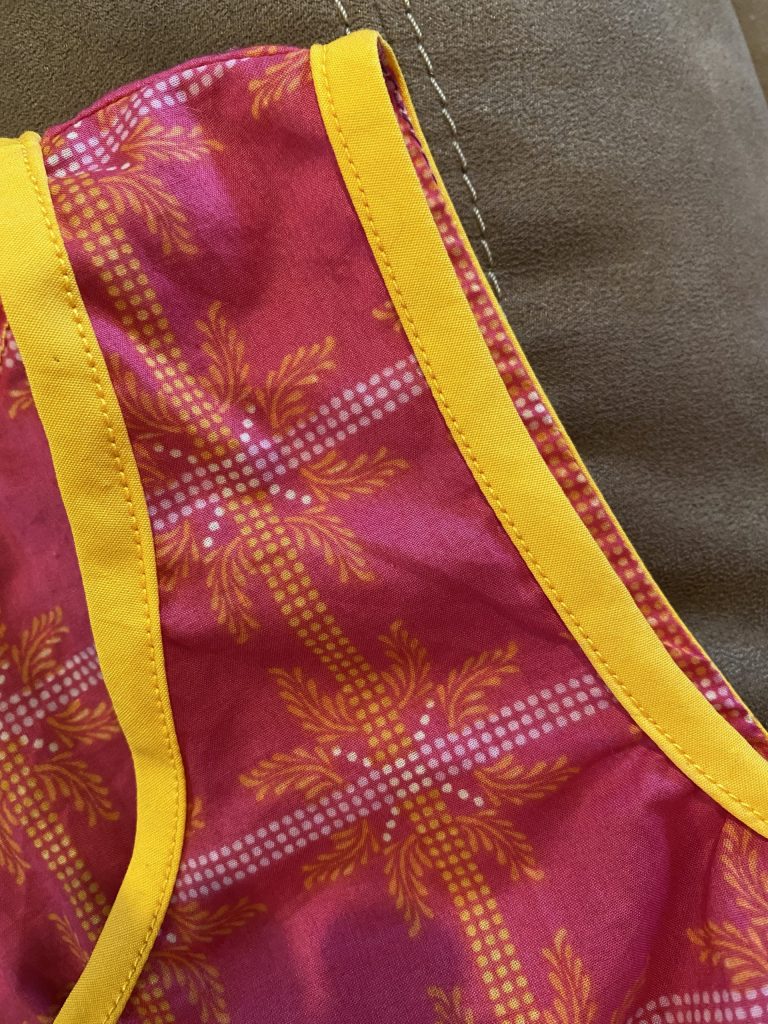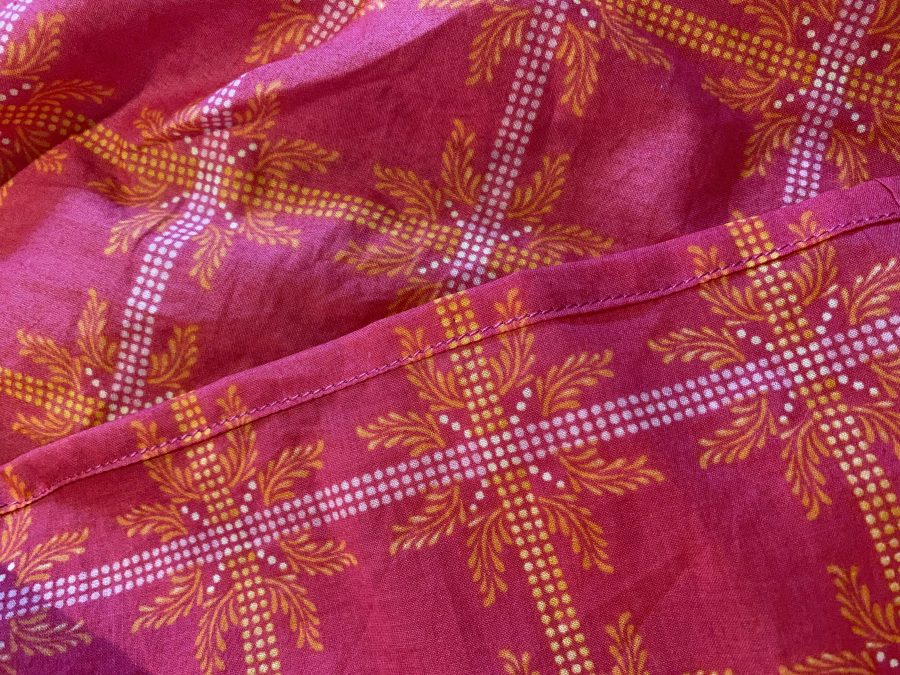 Our sewing garments journey began before graduation, when Ashley said she'd like to make her own dress for graduation. She picked a pattern with (!!!!) fitted bodice, set-in sleeves and an invisible zipper! We sewed in my studio on the Janome 9450 I was using at that time (I'm a Janome Artisan and have been on the loan program for 16 years now!). I'd do the first half of something to show her, then she'd do the second half, including a complete set-in sleeve perfectly done on her own! From the start, she showed an inclination to make my heart go thumpity-thump: do it WELL with care and attention to detail. Here's Ashley modeling the dress in our yard just before and then at graduation: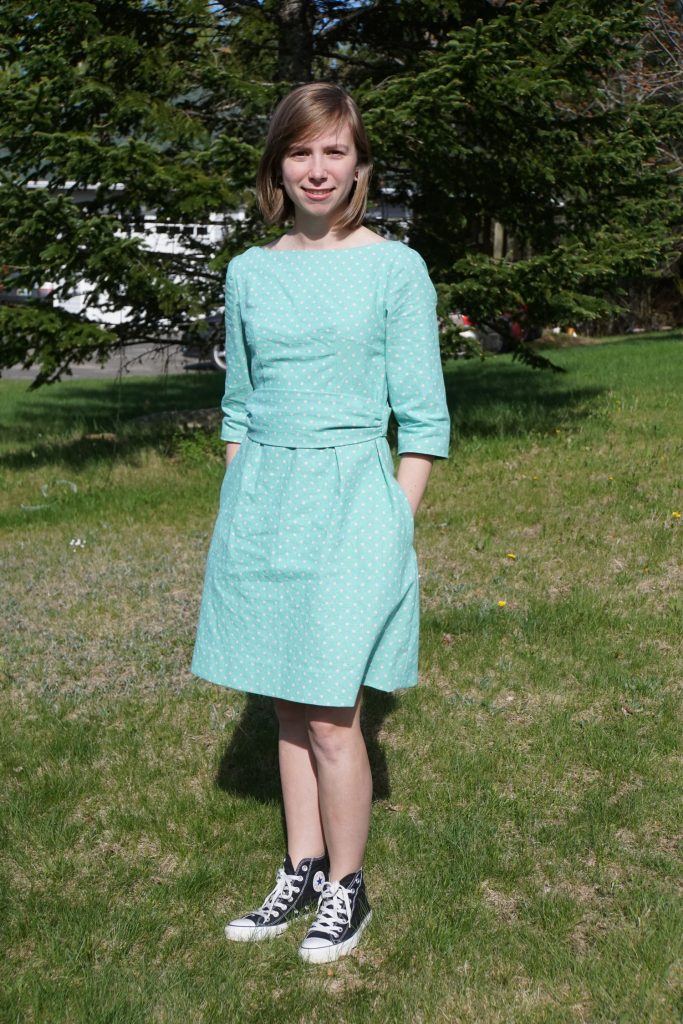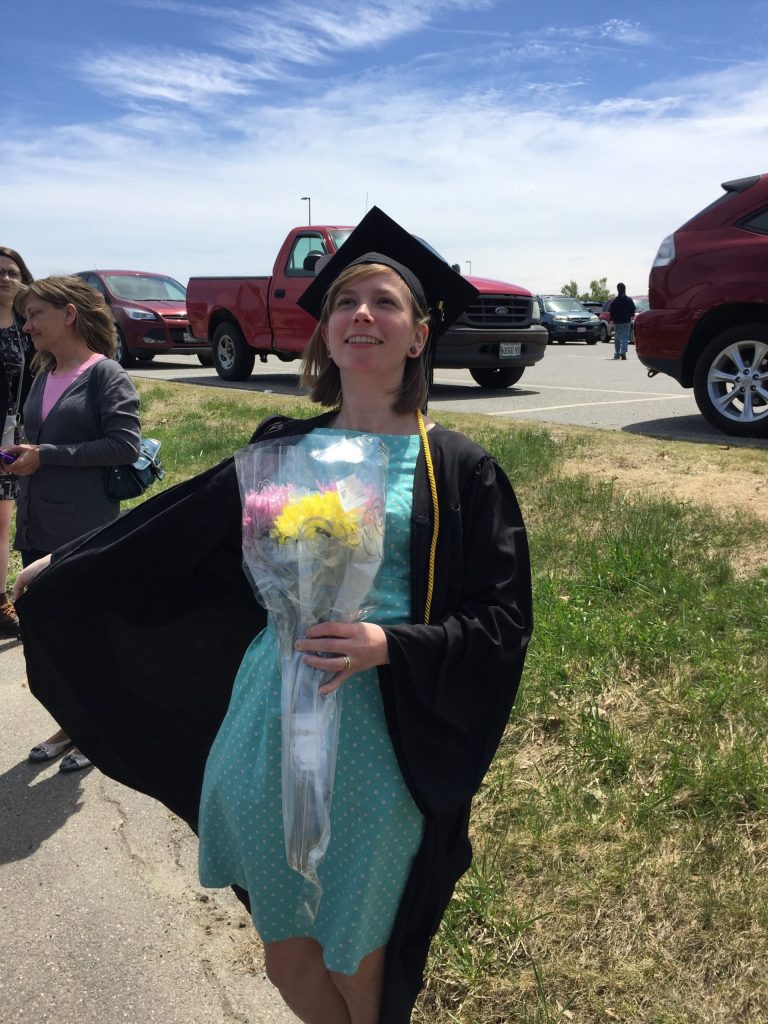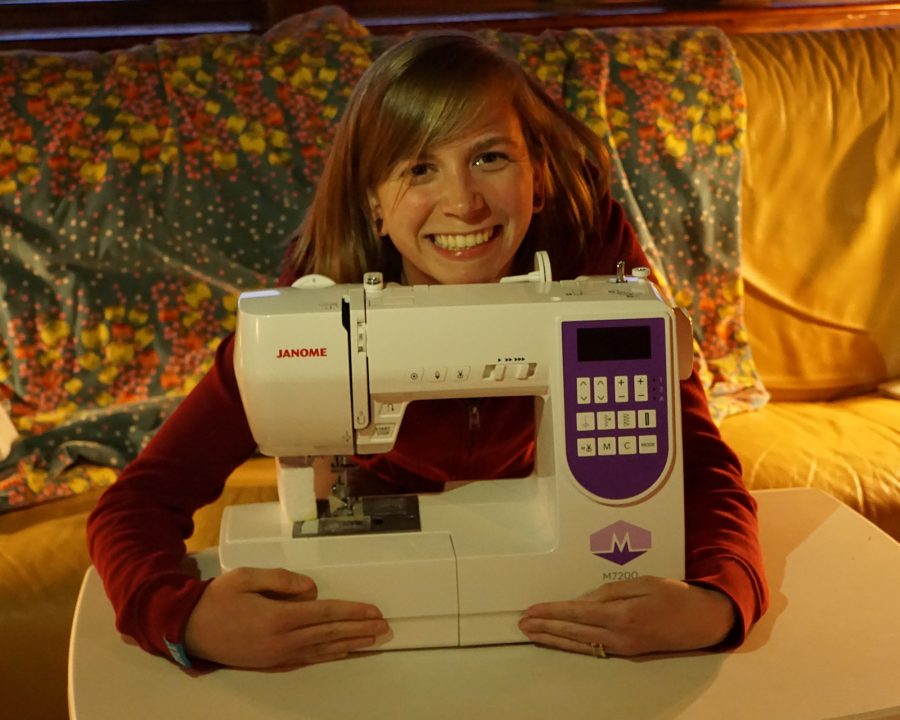 Thank you Joshua from bringing Ashley into our family. Thank you Ashley for being you! Thank you Sue for being my co-mother-in-law and raising such awesome girls! And thank you Ashley for letting me share and brag on you!