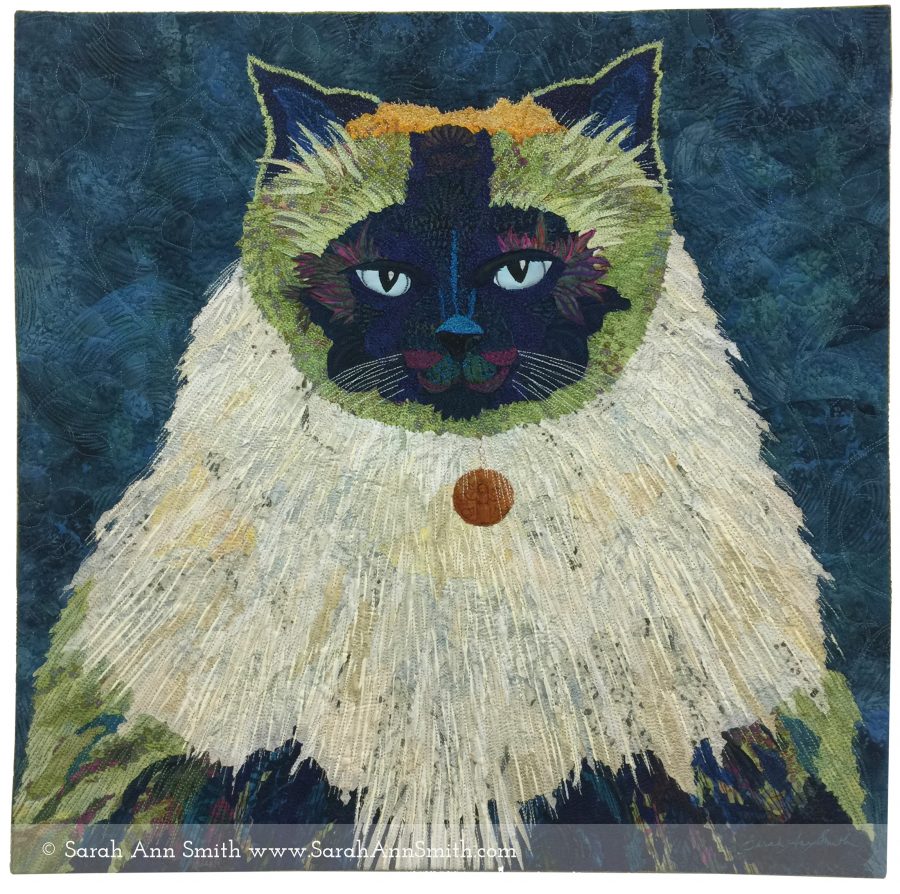 For many years now I have been so lucky to be affiliated with Janome America. As a Janome Artisan for over 15 years I have been thrilled to be able to sew on some of the best machines in the world. When they asked if I would make something special for this year's Dealer Convention (later this month) I was thrilled to say yes! I ended up making not one, not two, but THREE insanely densely quilted 20 x 20 inch quilts…in about seven weeks!

Here's what I wrote as my official "blurb" about Yoda's quilt:
"At last my superiority, dignity and rank have been recognized appropriately! The Chief Minion has done an acceptable job at capturing my likeness and the essence of my wonderfulness. I have given her permission to scritch my chin. She has also captured the spirit of my Beloved, the Dog, who is my one true love. For this, the Chief Minion may pet my tummy. The Usurper shall be dealt with appropriately for thinking that he stands a chance—he is so foolish that he does not understand an Emperor always outranks a King. I shall seek out my Beloved for his love, comfort and as a comrade in fur." (Yoda is about 5 years old, Himalayan from the shelter.)
I started out with the idea of two quilts: Yoda and our pug as my muses, then for a local group challenge next year added a self-portrait. Luckily, I veered off and ditched the idea of the selfie and did out other cat, Boo. I'll share the process for each of these quilts over the next few days just in time for the start of the convention.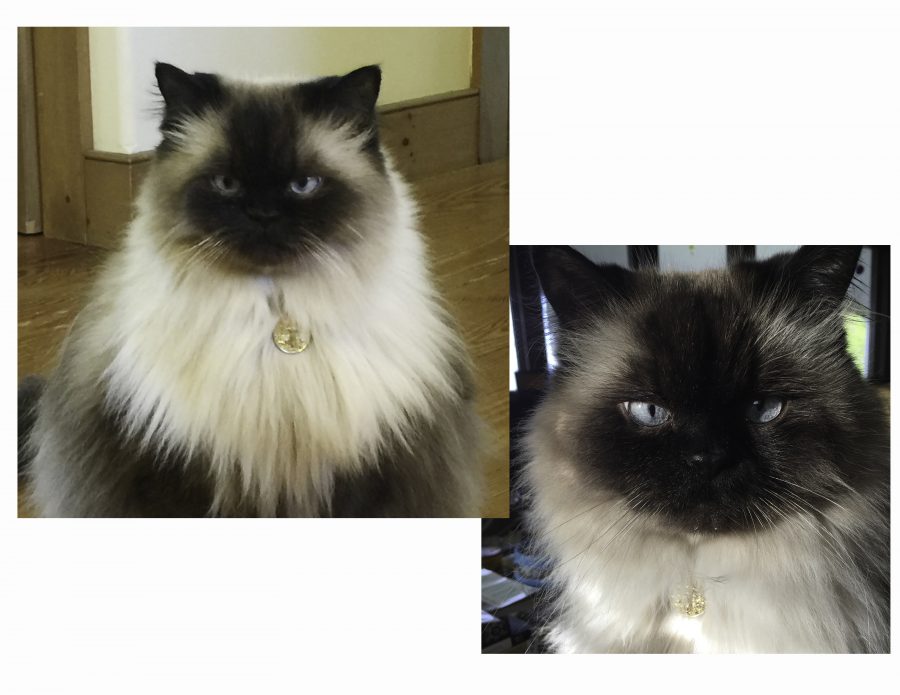 The fusing process–as always using Mistyfuse which is BY FAR my favorite and only fusible!–began in early July. I was so worried about getting finished in time actually took Widgeon's quilt with me while on a teaching trip, took my iron, fused stash and worked on the hotel room ironing board!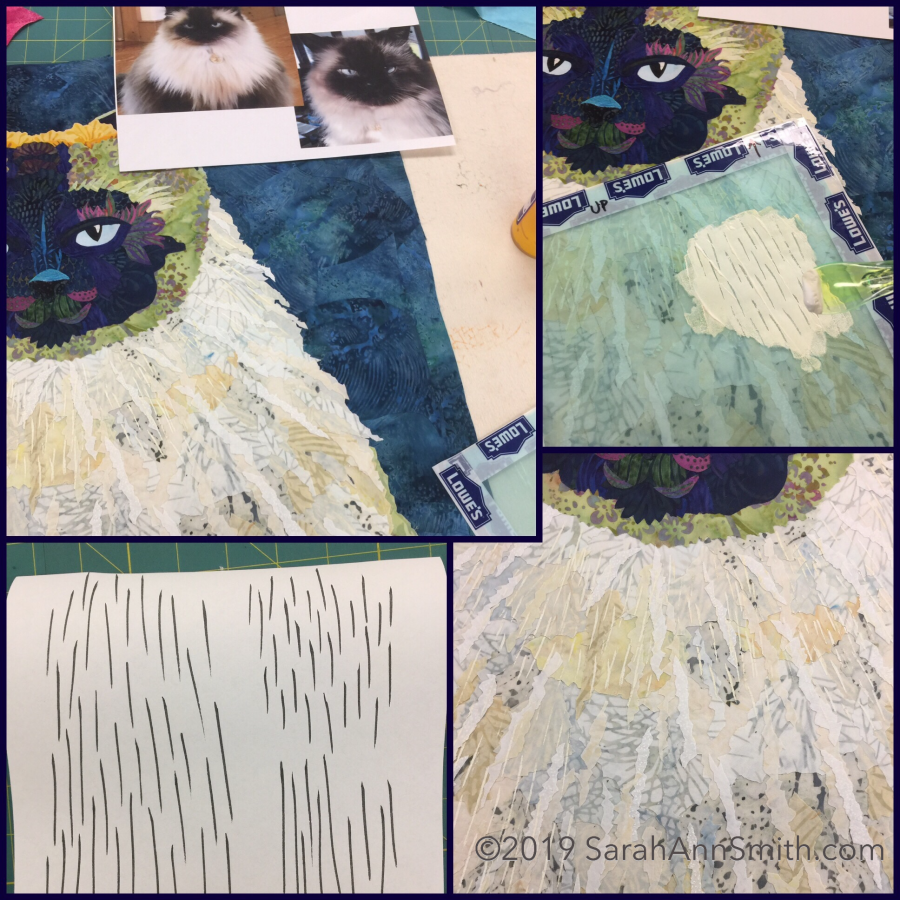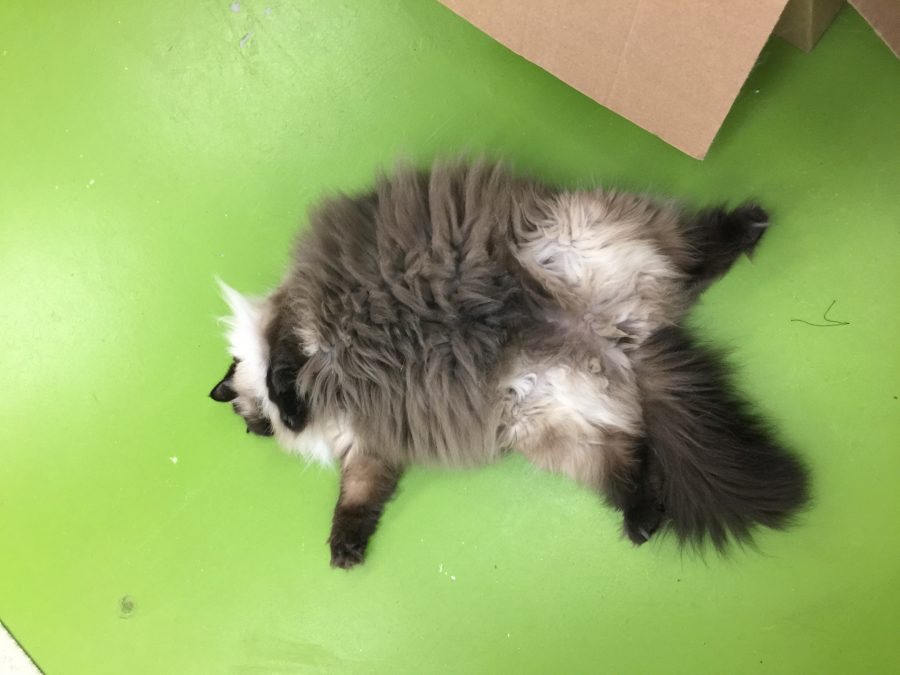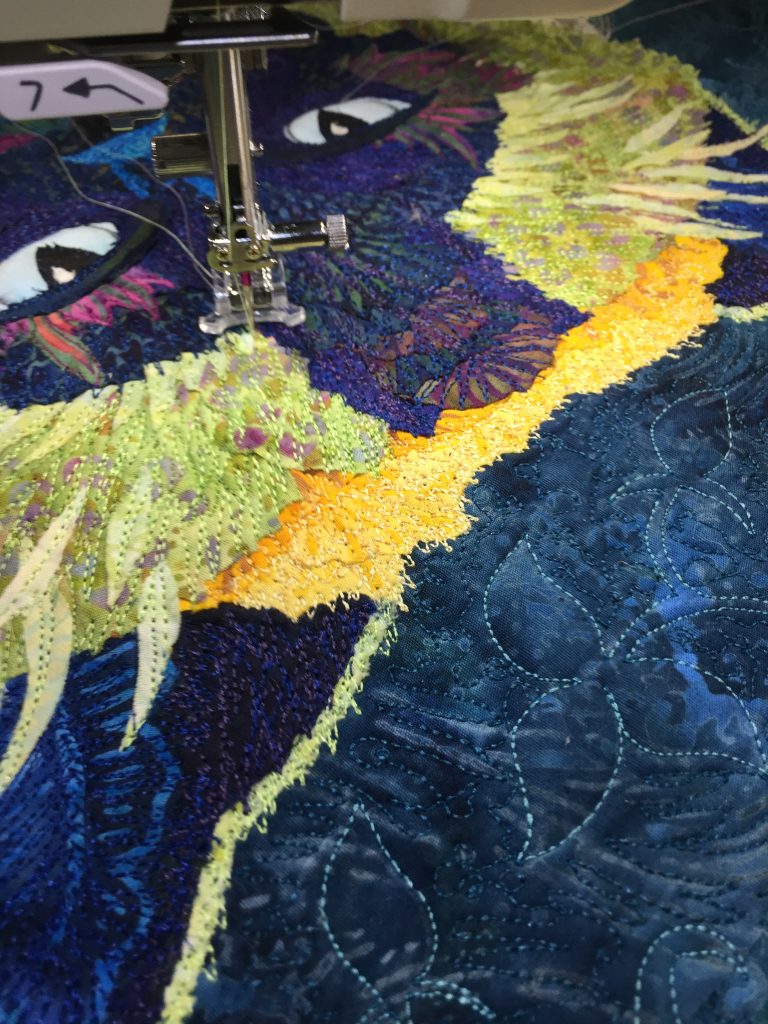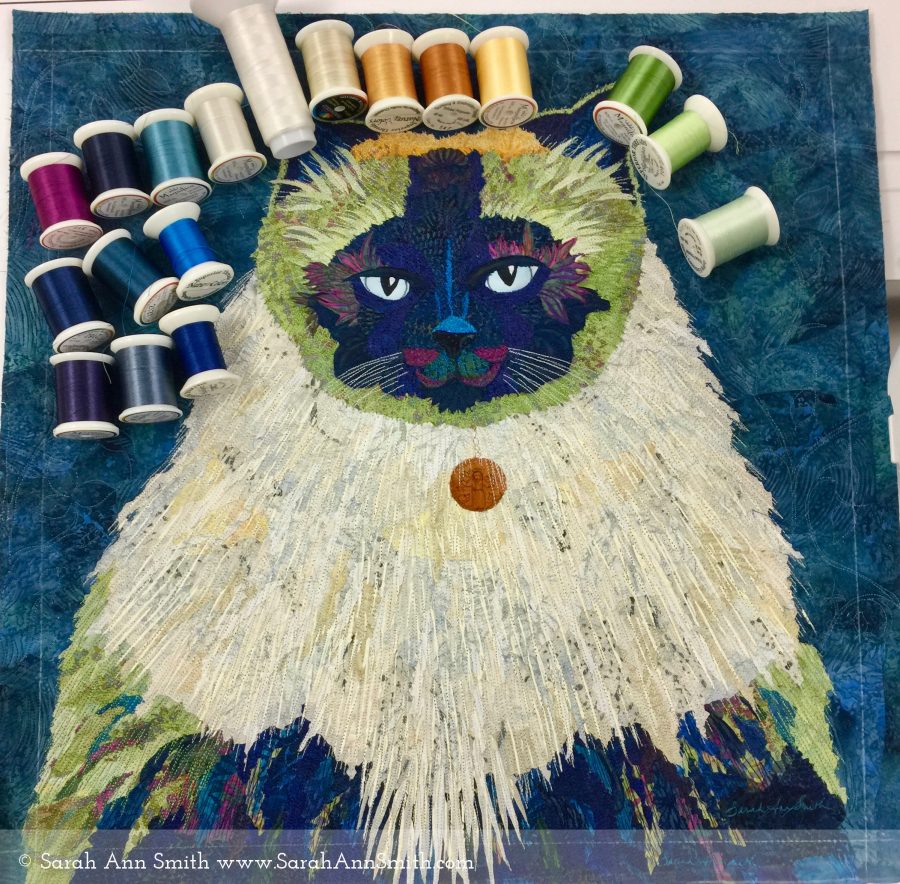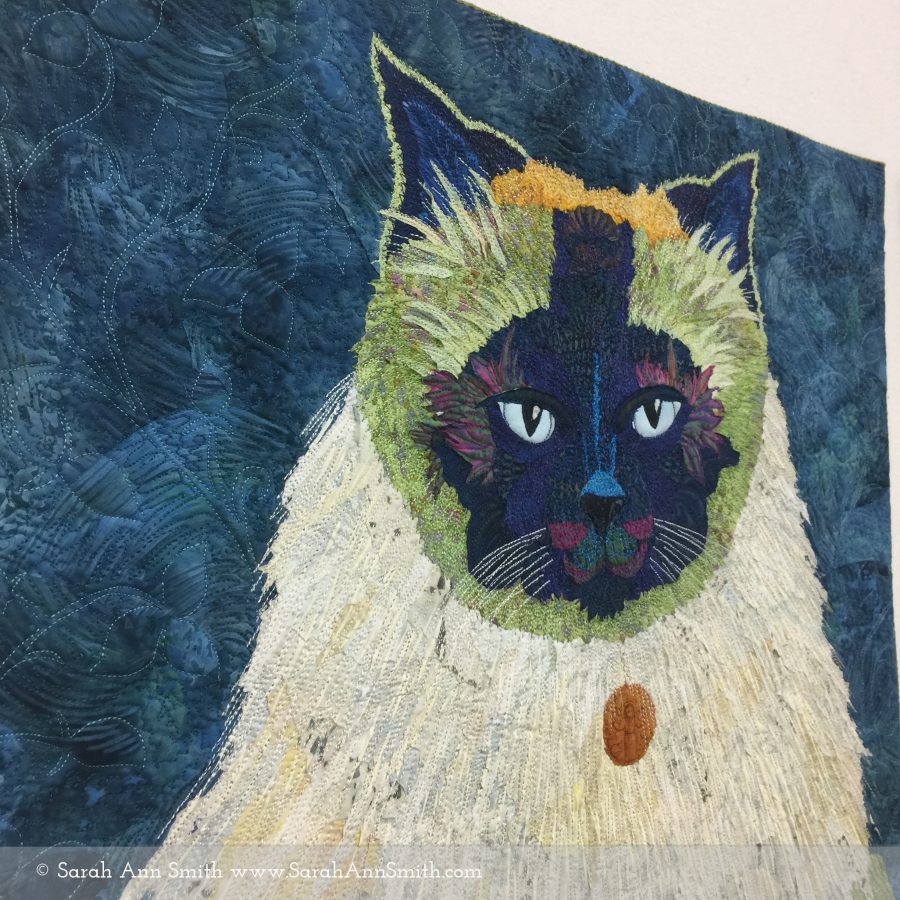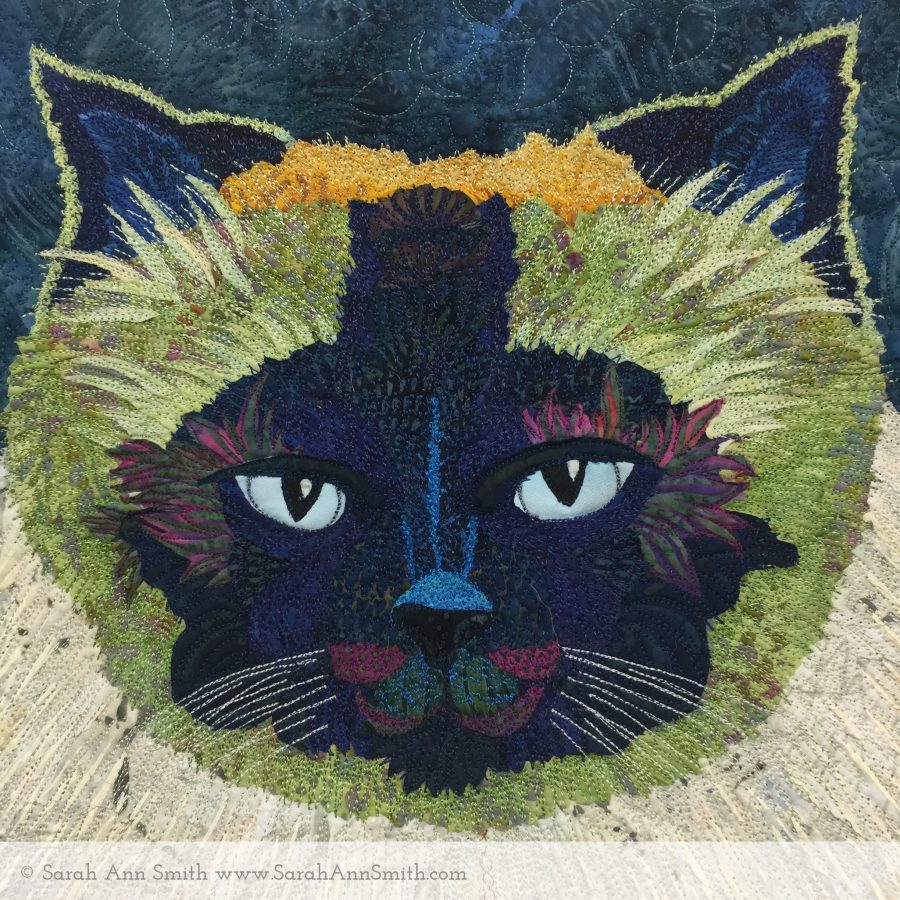 Check back in a couple days for the story about Widgeon's quilt, then a couple days after that for Boo's quilt. See you soon!