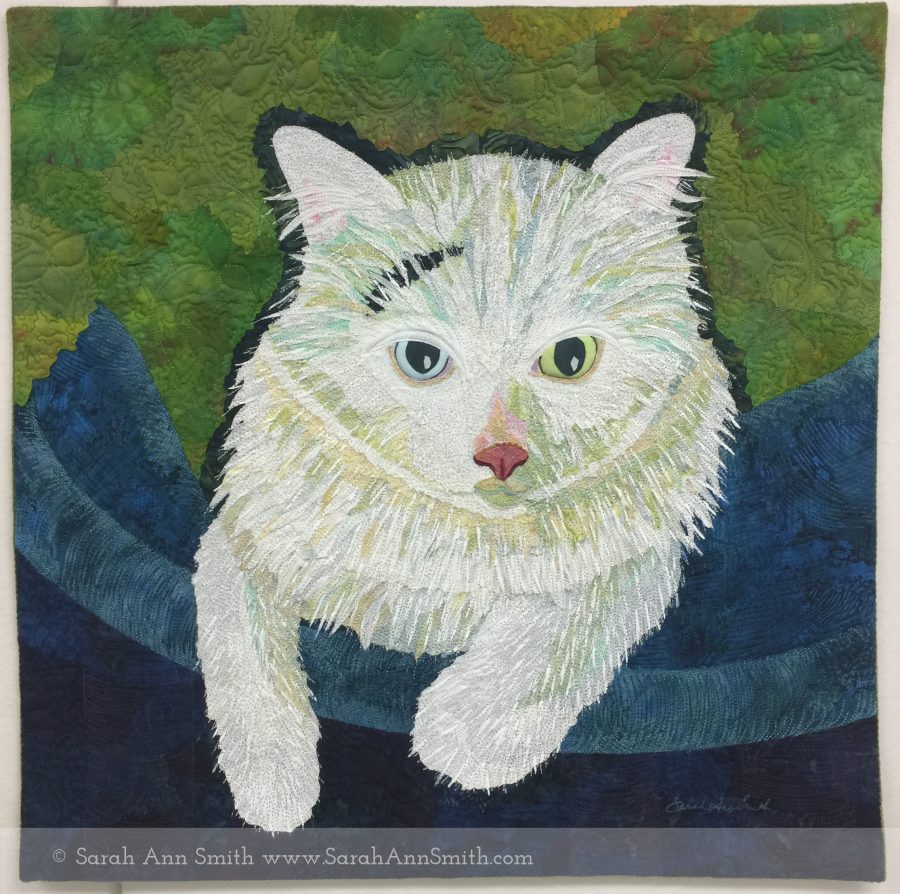 Boo's portrait is the third part of this trio of quilts. I had considered doing a self portrait, Sarah and her muses, with the selfie for my local Coastal Quilters challenge due next May. But then hubby, who has never ever asked me to make an art quilt, said when he saw the ones of Yoda and Widgeon, "you should make one of Boo, too." Boo, you see, is his Very Special Cat. So I did that instead. Much nicer than a selfie! And it turns out the portrait challenge doesn't have to be a selfie, and can be a critter–way better!

I prepared blurbs for Janome to use for each of the quilts, in the "voice" of each of the critters. Here is Boo's:
Boo, J. D.

"Emperor Yoda! Hah! What does he know? And why do they call me the Juvenile Delinquent? Can't they see that I am going to be KING of this realm? I am young, I am strong, I speak, I jump, I am growing into being the largest and strongest in the realm, not like that tub of lard who is rightfully dubbed His Immensitude. Stay away from my kibble, tubbo. The humans love my chirpy voice and sleek, silky fur! Now I will deign to let my human pet me and feed me my favorite wet food and pet me more. All others, including the ostensible Chief Minion, be forwarned: you are subject to attack!" (Boo is a 10-month old Turkish Van. I am the ostensible Chief Minion.)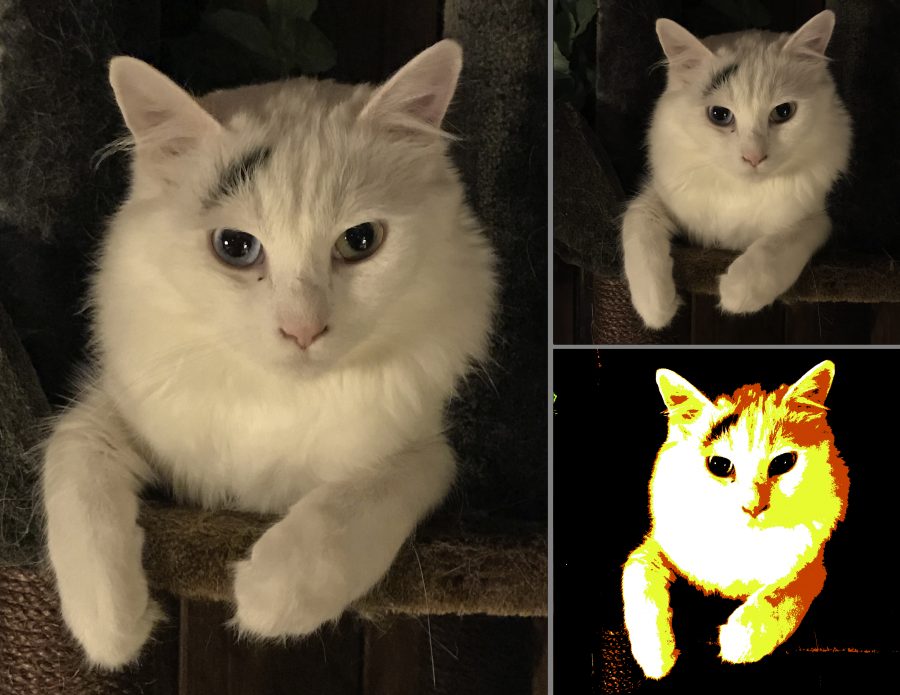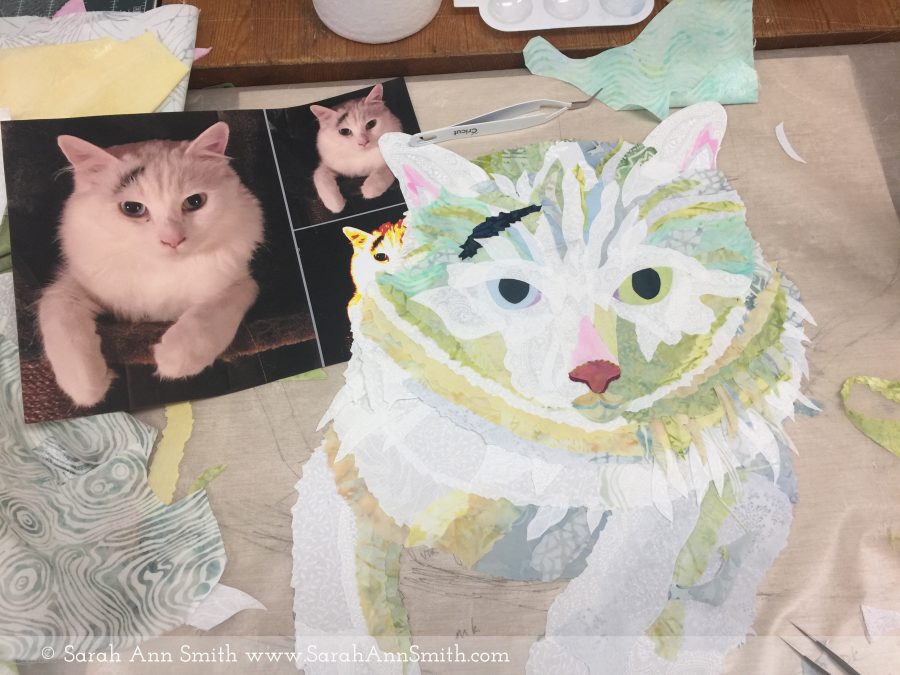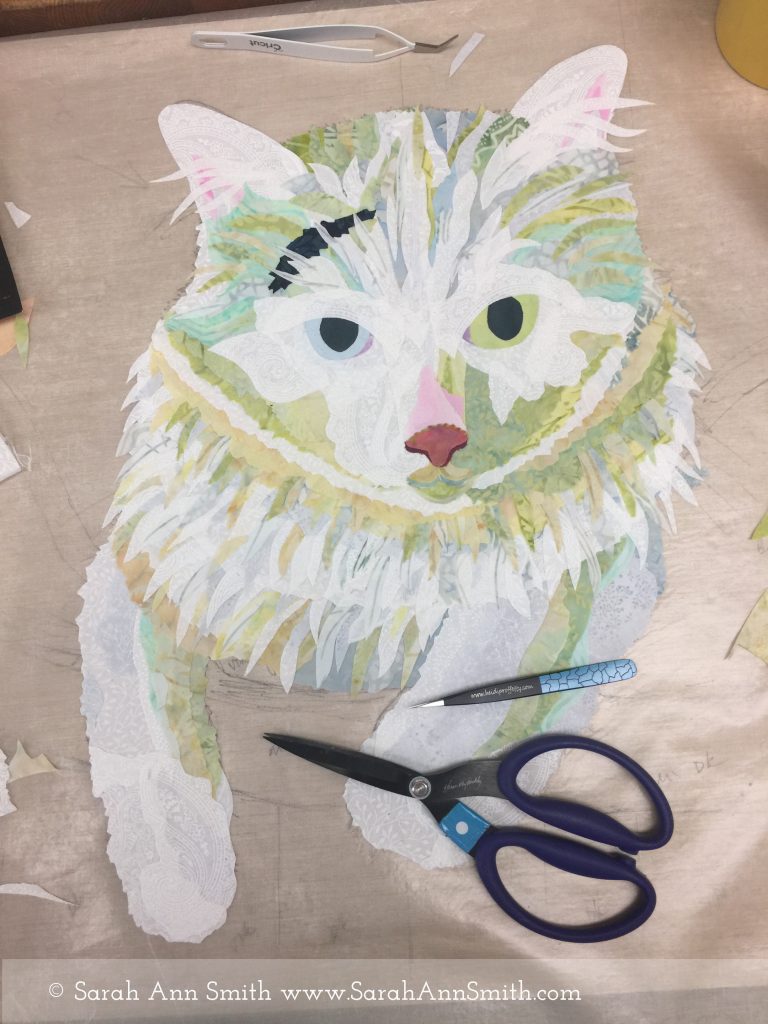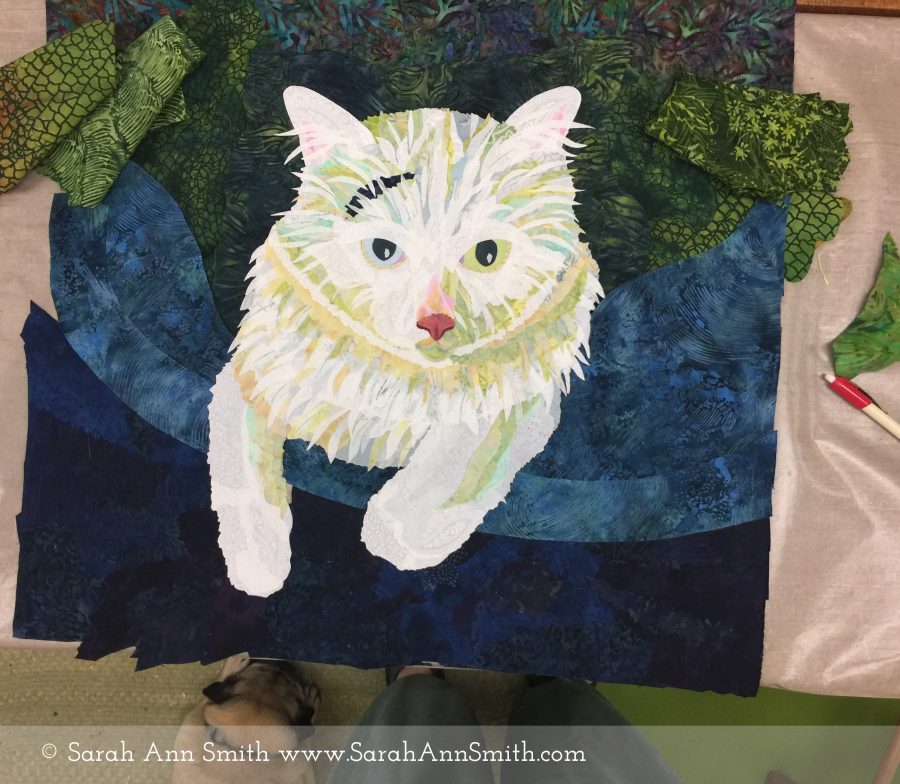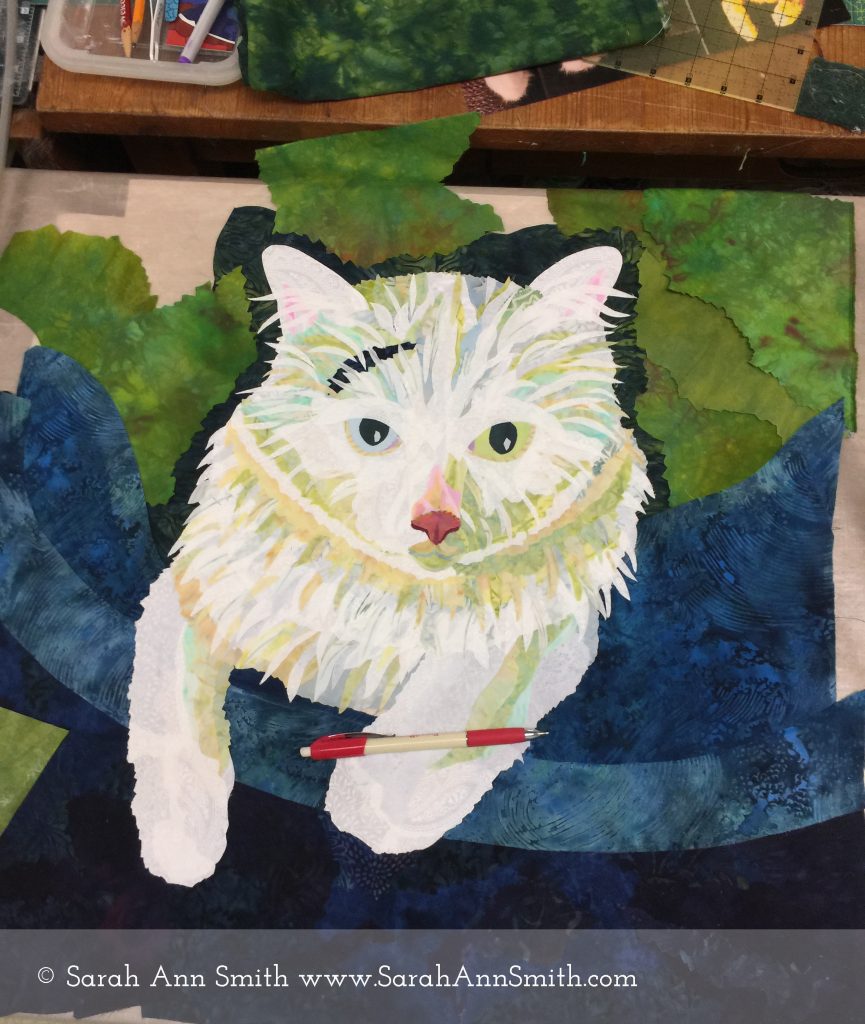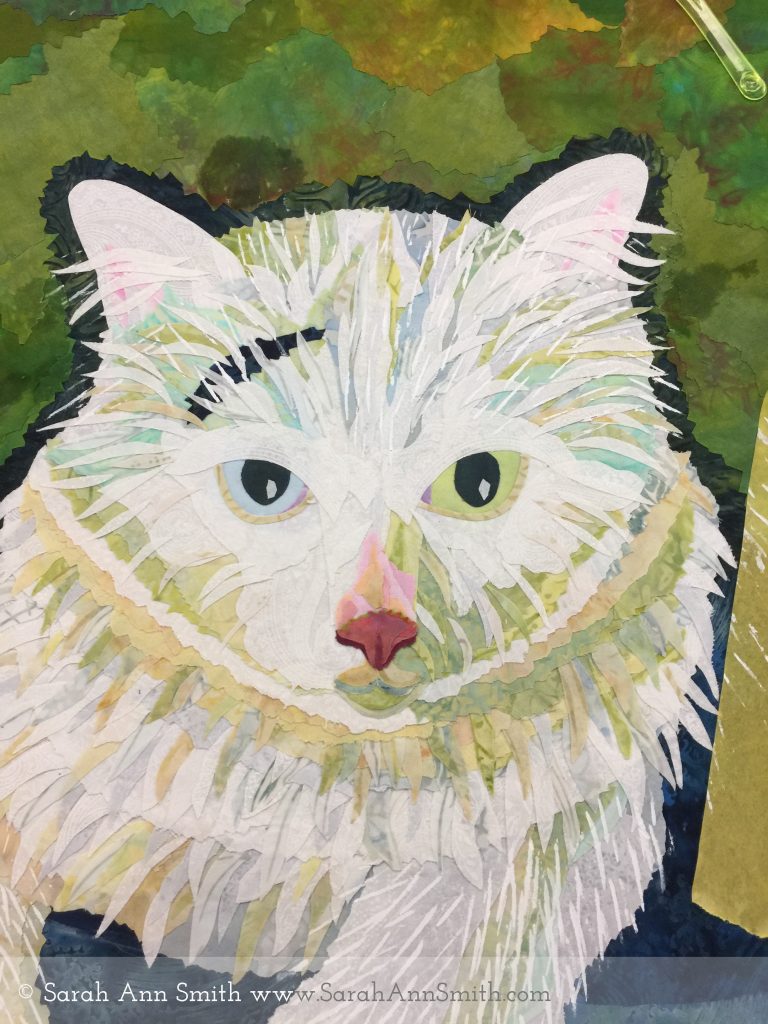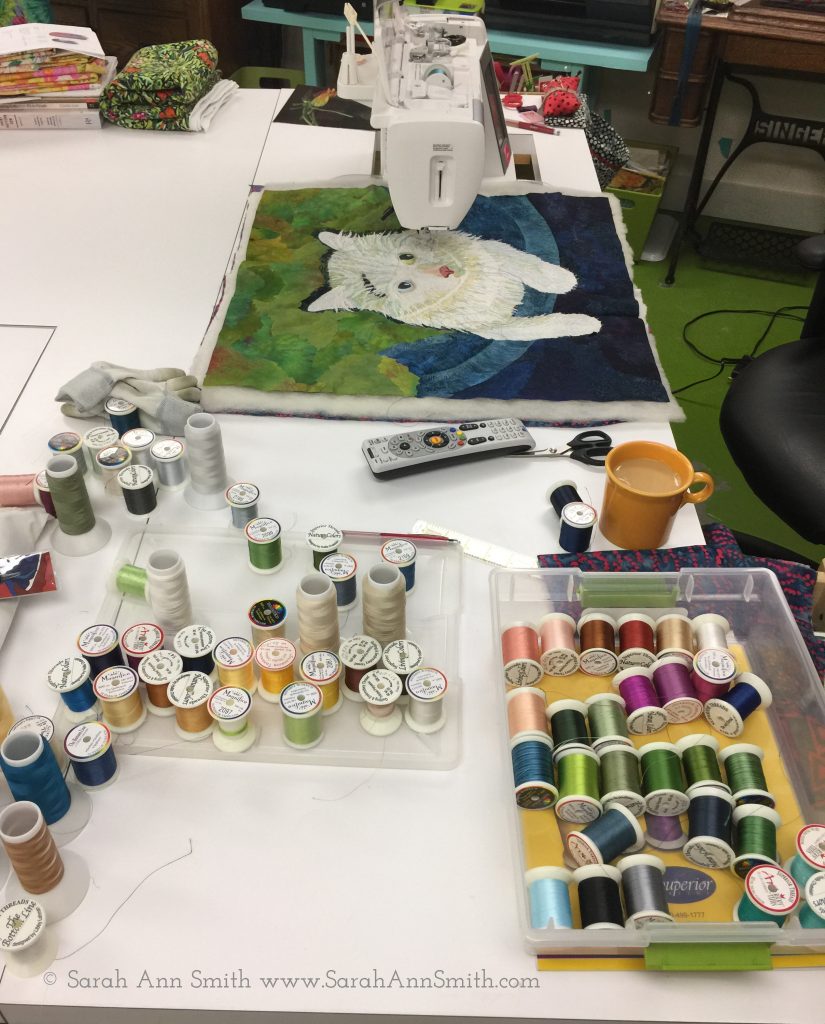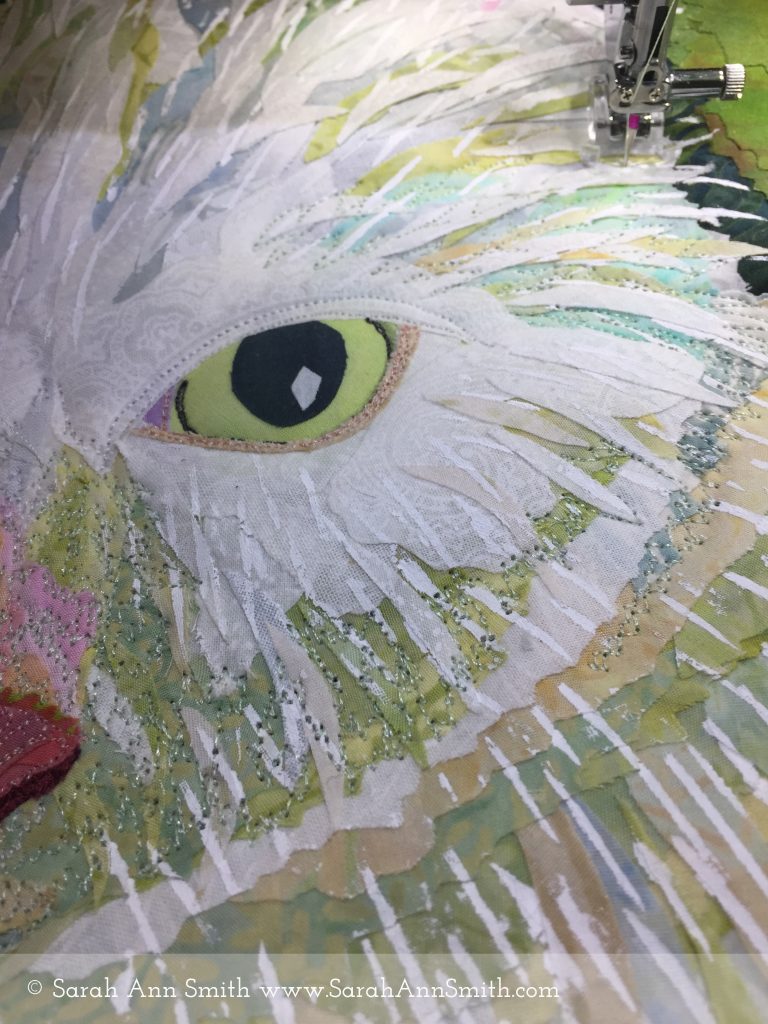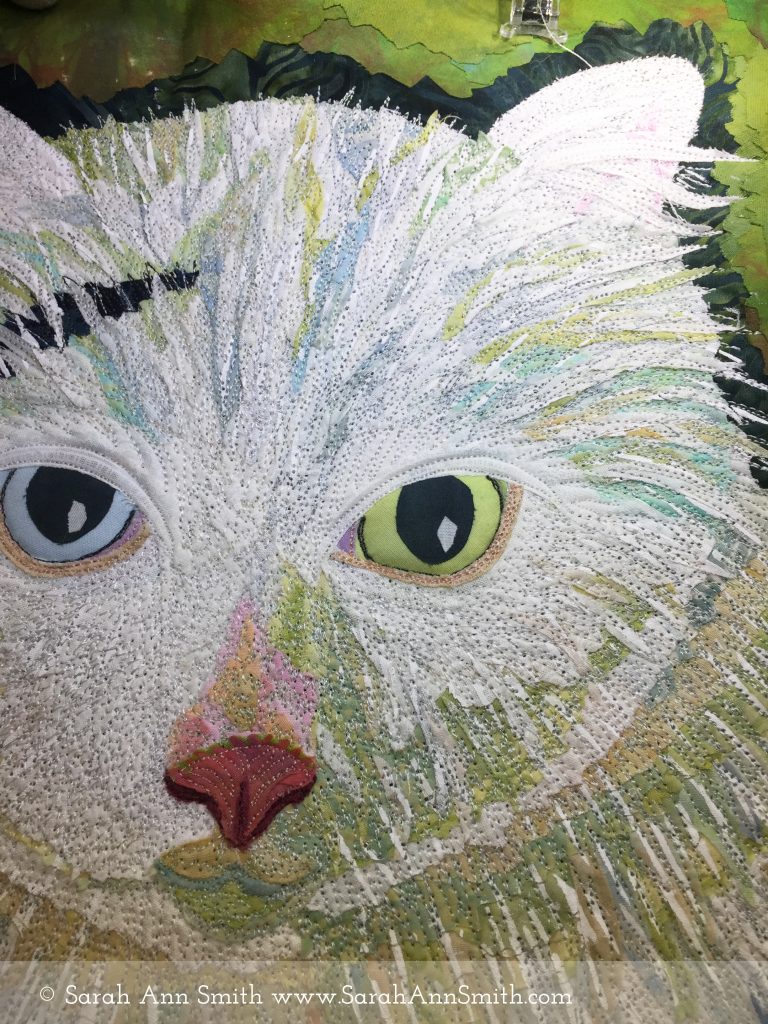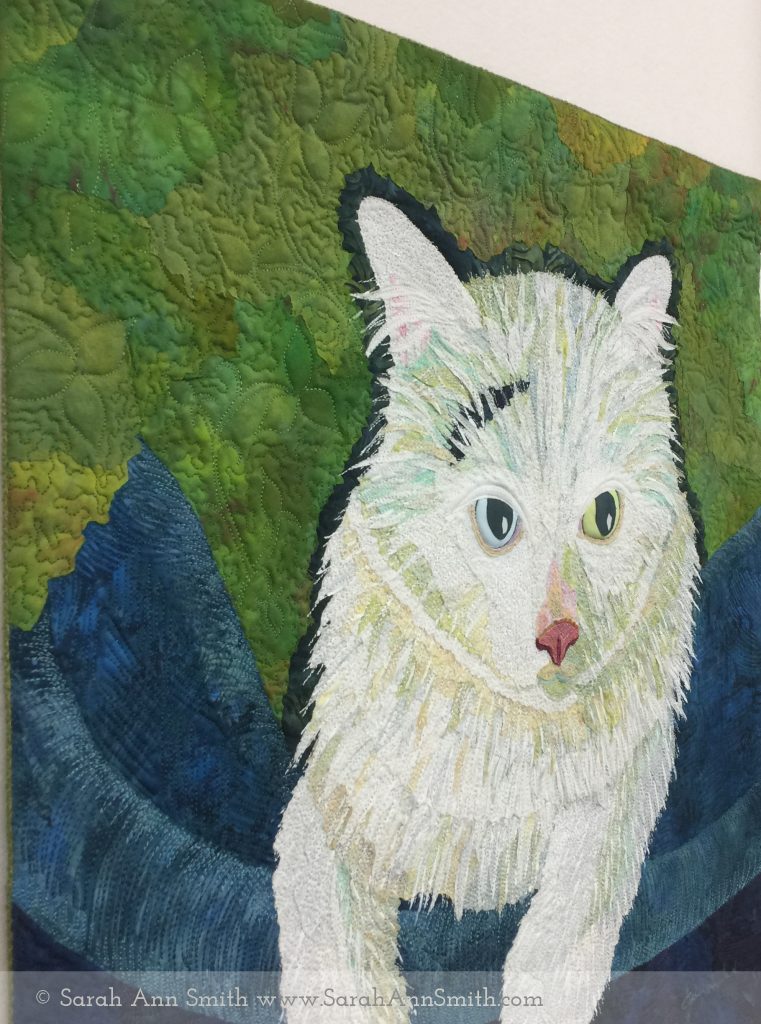 So that's my process and all three of the quilts. To read the blogpost about Yoda's quilt: His Immensitude Yoda, Emperor of Minions and all He Surveys, click here for Yoda . To read the blogpost about Widgeon's quilt: I Love, Therefore I Am, click here for Widgeon. Thanks for coming along on my summer quilting extravaganza!