WOOT! Check an item off the Bucket List!!! I will be on The Quilt Show (TQS) with Ricky Tims and Alex Anderson as of October 6th! The promo video went live last night, and you can see it right here! Members of TQS will be able to see the show starting the 6th, but for non-members, there is ONE week where you will be able to view it for FREE from October 13-20, 2019. Of course I'll post this again, but here is the link to use–remember, the link won't work to view the show until the 13th. I share my quilts, my crazy "previous life," and using paints and other tricks on my art quilts. And to those of you who are new to my website, please use the sign ups in the right sidebar to subscribe to the blog and/or to my newsletter. Thanks and enjoy!
To say that I am delighted is an understatement! Here are some photos from taping in April. My show is #2508, so click this link to take you directly to that show. Remember you do have to be a member of The Quilt Show to view it unless you are watching during the one week it is free to all.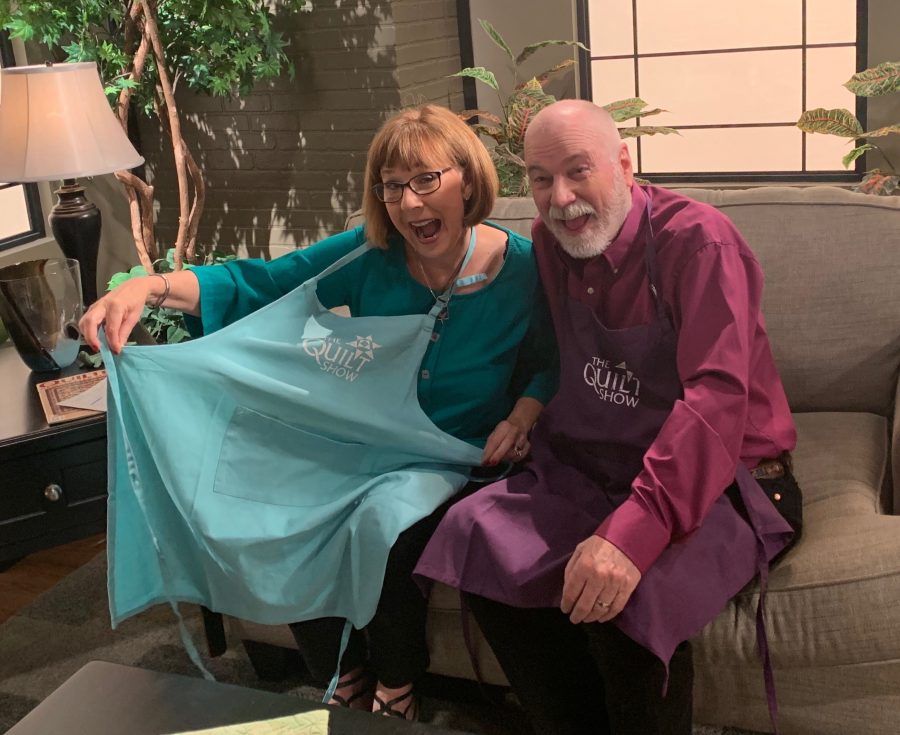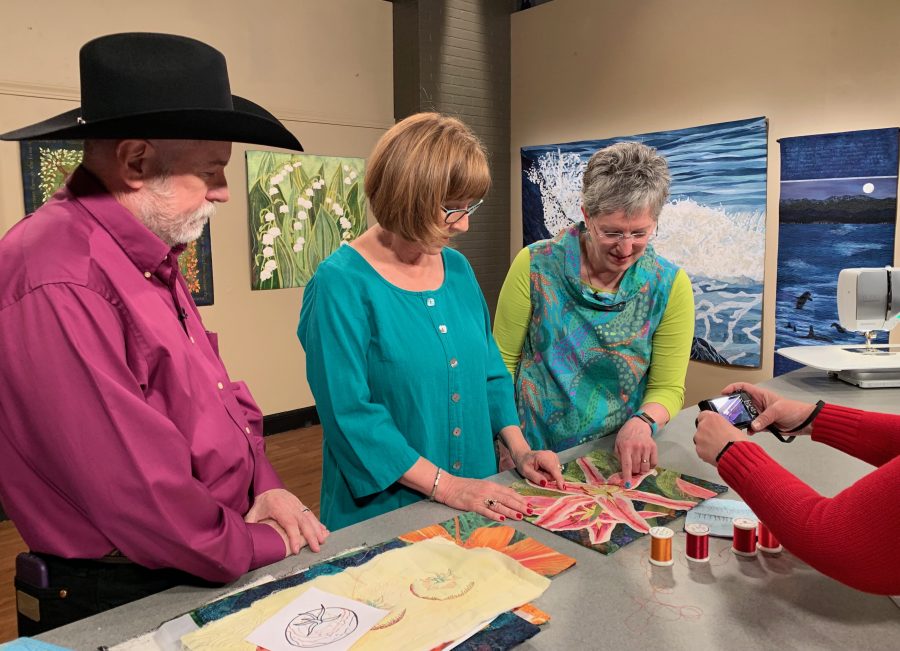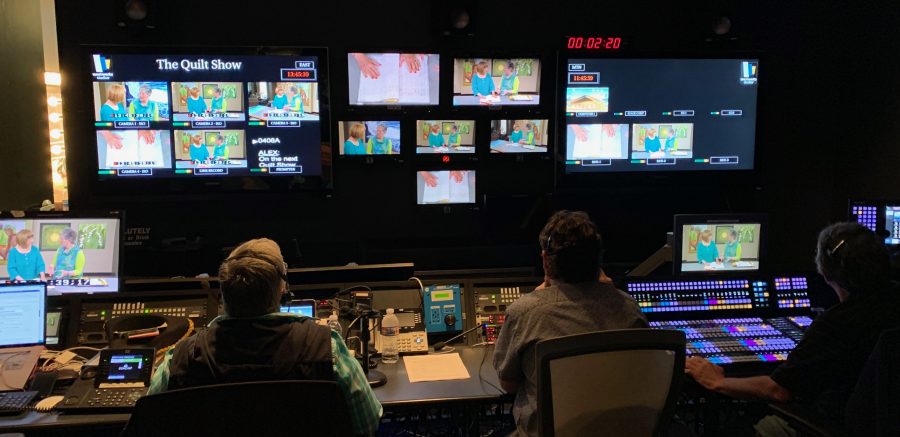 The Quilt Show likes to say that Alex Anderson and Ricky Tims bring you the friendliest interactive online community for quilters worldwide. Join today to learn, share create, connect and watch Alex and Ricky in brand new episodes of The Quilt Show! As you saw in the promo video, I joined on Day One when TQS launched many years ago. I am so glad to now be a part of the TQS family–THANK YOU!