Two years ago I made my DIL Ashley a linen jacket for job interviews. It was a revelation! Working on another body (not mine) was SO EASY–I could see what needed fitting, figure out how to make changes, assess fit and lines. So I vowed to get a dress form. KaCHING! What I wanted was over $400! Nope. So I cast about for something less expensive. A local quilty friend had a friend with one to sell…done for $75. And it still mostly adjusted and wasn't musty!
For your listening pleasure (you'll need to read to the end to understand why), open this in a separate browser window.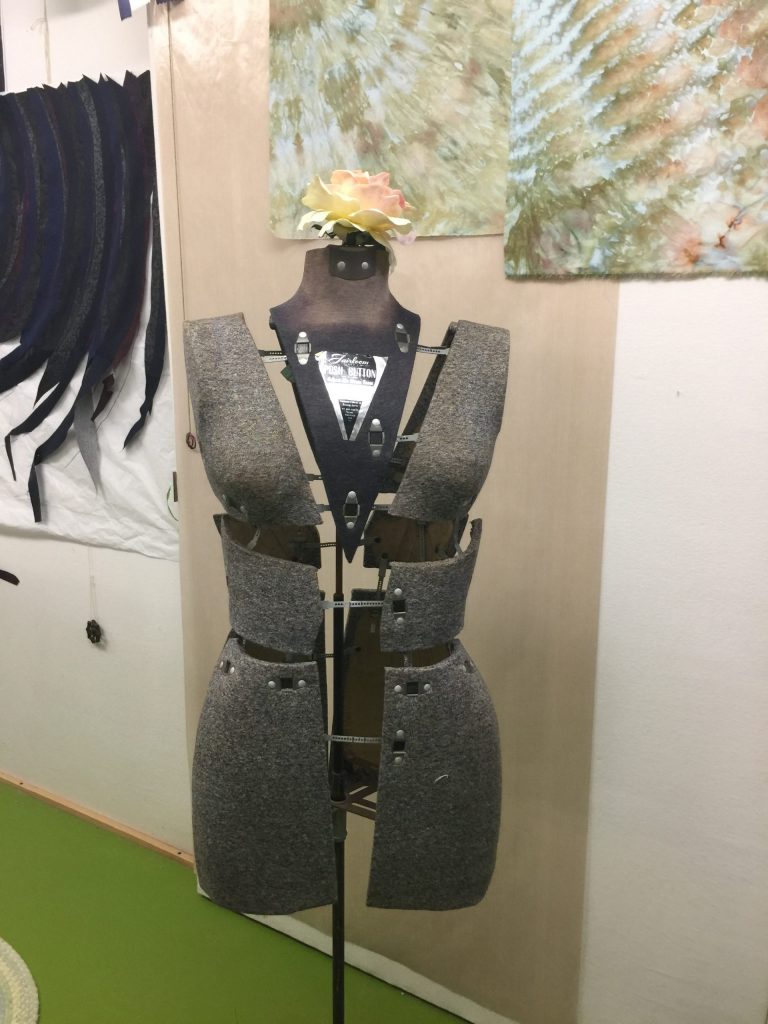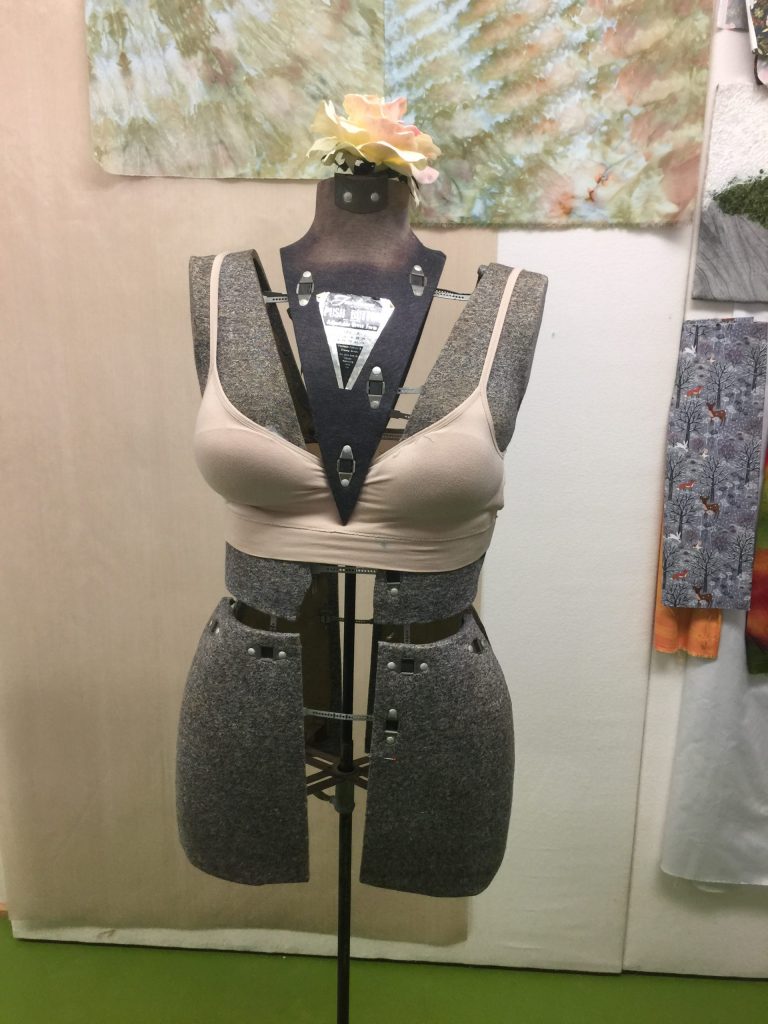 However, I discovered that the dress form and I were built on different molds. I honestly didn't look as good as the dress form even though the measurements were correct. For starters, most dress forms start with a B-cup. The only time I was that large, I was nursing my sons! So I had to shrink in the torso to get a proper full bust measurement and shape, then pad out everything else to correct ribs, high bust, etc
But even that didn't do it. Luckily I had long planned to get proper measurements done. Fiddlehead Artisan Supply (if you ever get to Belfast Maine, you MUST MUST MUST go there; quilt fabric, garment fabric, paint, art supplies of all sorts, crafting supplies….in other words, heaven!) has a classroom. Students can pay a VERY modest fee per hour for the teacher to come and help you. When I went, there was one student sewing and me getting measured. I figured I could try and explain to hubby what to do (but do I really want him to know my actual size? NO!) OR I could get someone who sews and would do it properly. Easy choice. The following is a chart I made to use at that session.
To prepare, I looked at patterns, sewing books and knitting books to figure out every conceivable measurement I might need, ever. And I put them into a chart. I have created this a PDF for you to use!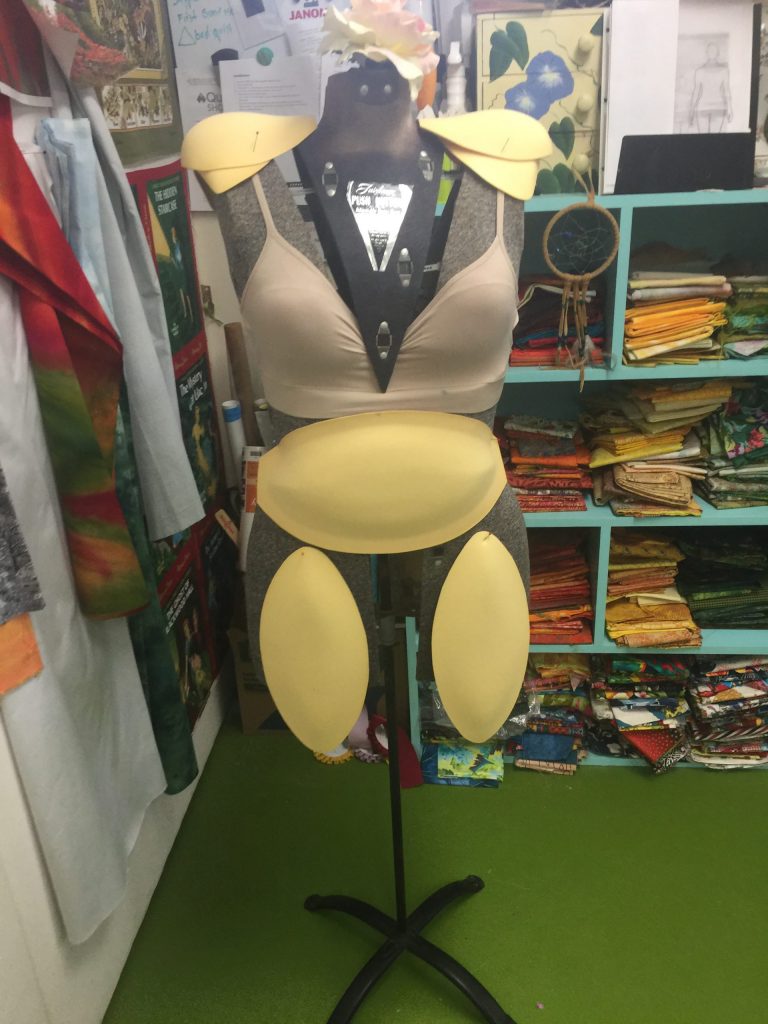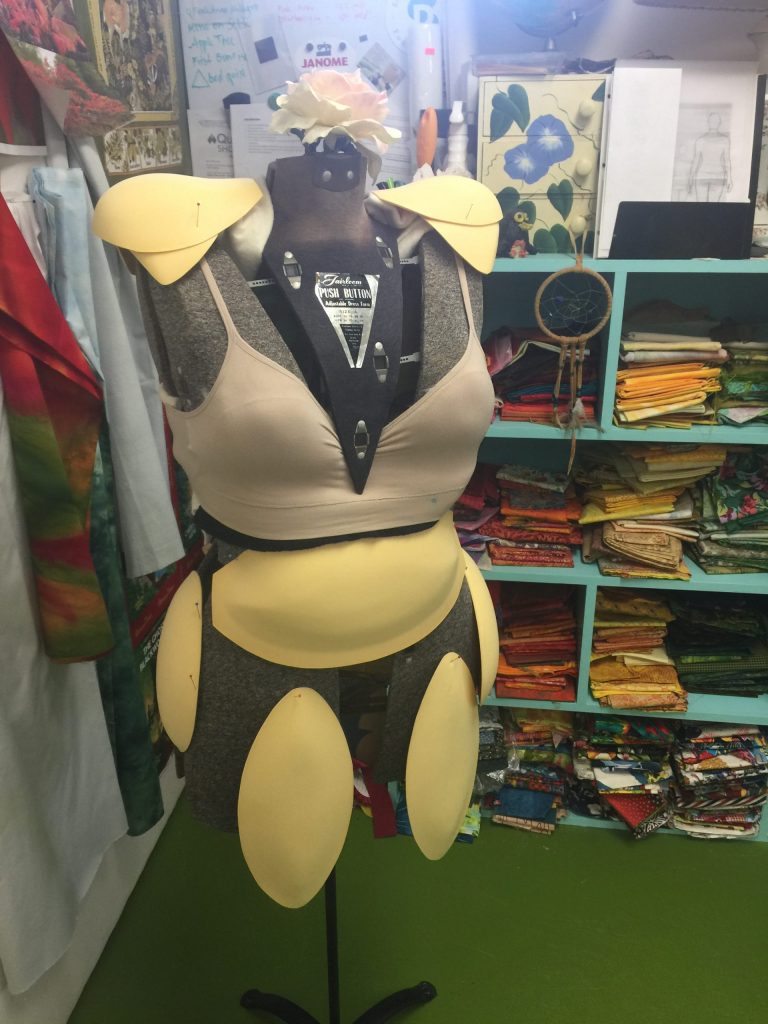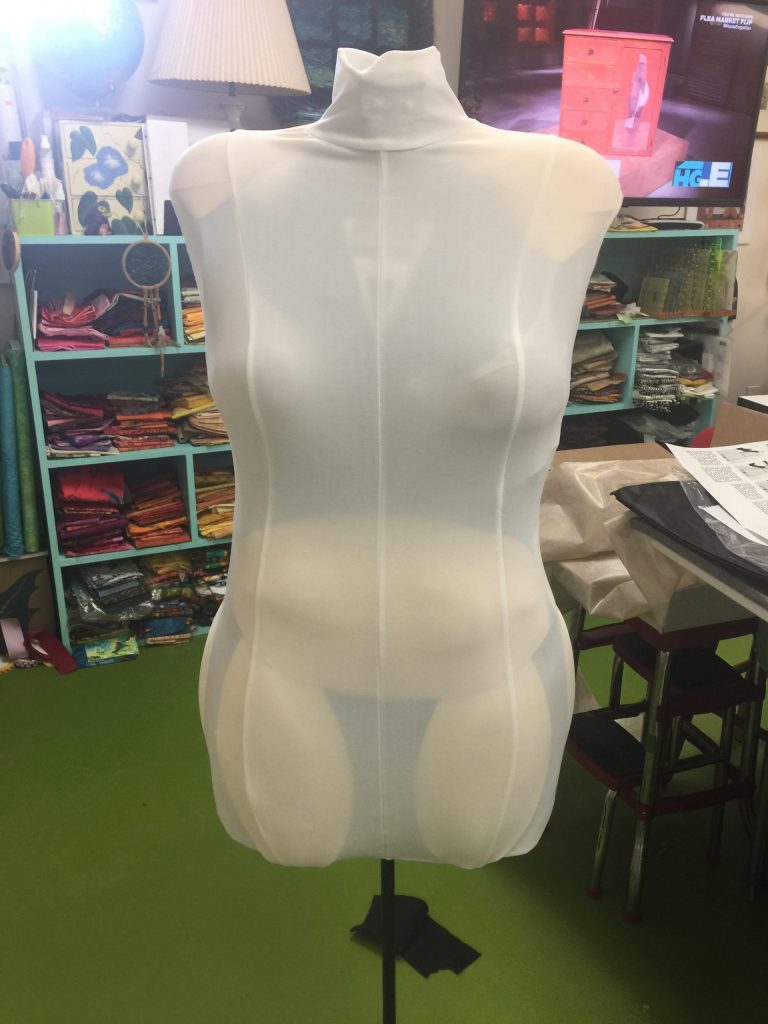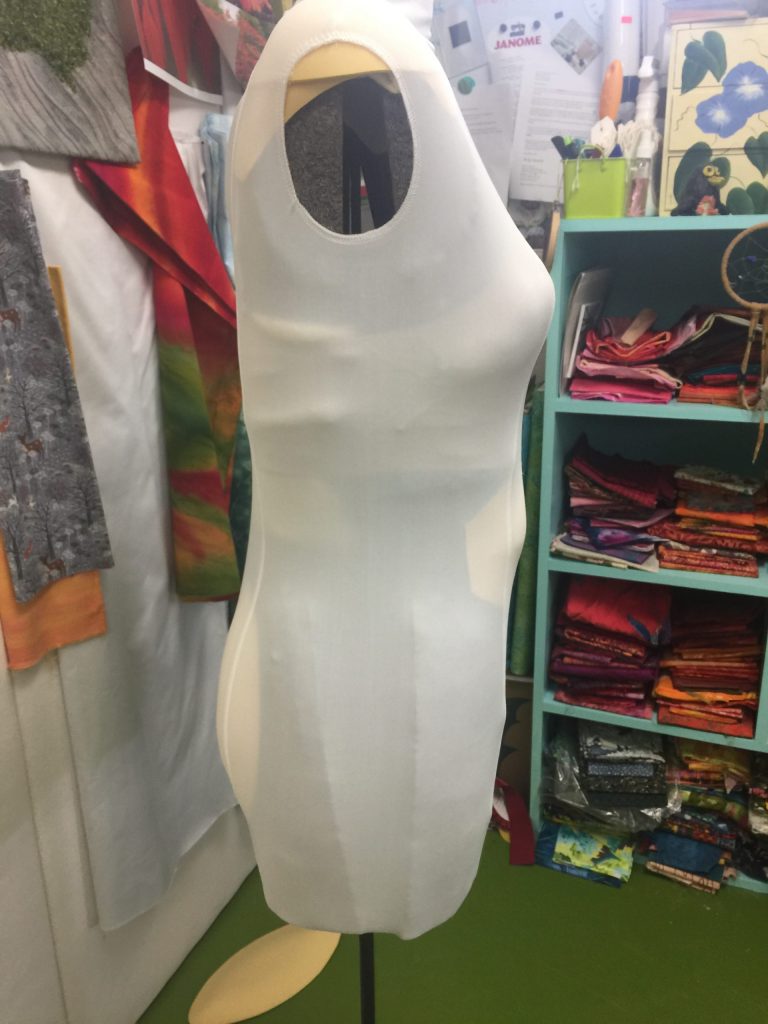 I learned SO MUCH about the shape of my body in this process (and I'm fine with lumps…life is better with ice cream, although 10 pounds fewer lumps would be nice too….the 20 I need to lose ain't gonna happen). And I learned about the pattern industry, the "blocks" (body shape bases they use) and fitting ease. I can now use my stand-by—measure a garment I have that fits the way I want and compare with what I measure on the pattern–along with the dress form and get a fit that I want!

In the coming weeks I'll have several garment making posts. I have made a top, a skirt, a tunic, leggings, have another pair of leggings on the cutting table, and a pinafore/jumper on the design wall. Ailith (traditional Scottish name meaning seasoned warrior–my paternal grandmother was Irish but born in Glasgow, I am named after her, so I liked Ailith) has been a great help already. Can't wait to share. Oh…and why red dress?