Sometimes it is the little things, that turn out to be not-so-little, that make the difference in life. In my life, watching the bubbles form and the water boil gives me joy…what can I say, I live a rural life LOL! Another one is tools that make my sewing life easier like the Janome M7's HP Presser Foot and throat plate, which are available on select other Janome models. It also turns out, you can teach someone who has been sewing for about 57 years new tricks!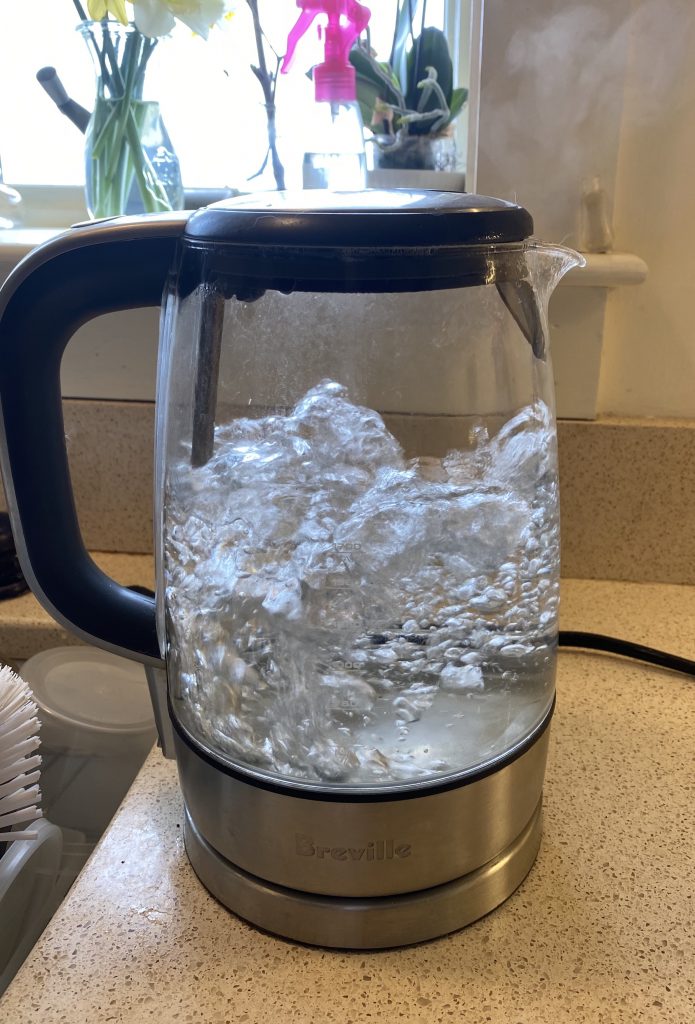 I have never been precise at piecing like my friends Krispi Staude on San Juan Island or Joan Herrick, Tori Manzi and Karen Miller here in Maine. I try, but I just never quite get it perfect. And I am Type A enough that it Really Bugs Me. Either go totally improv OR Get It Right. A couple things introduced into my life recently have helped a lot. The Janome M7 Continental (I'm a Janome Artisan, get to borrow this machine for extended periods for free, but I'd say all this good stuff if I paid full MSRP!) is one of them. I'll share another next week or so. I'm also trying to improve my skills and learn to shoot and edit videos, so I'm practicing on these short clips.
Here I'm showing and explaining Janome's HP system, which I think must mean Heavenly Perfection. I need to get better at holding the phone and zooming, but with each video I improve. Lookit the titles and comments I was able to add! AND I did TWO transitions! Maybe by summer I'll be adept enough to consider online classes.
Anyway, the automatic / magnetic throat plate is one of those "little" things that make my life easier. So yeah, it's the not-so-little things that make life good! Thank you, Janome! Here's the video…if for any reason it cuts out part way through, click on it to go watch on my YouTube Channel.
The HP foot can be used for piecing, garment construction and quilting. I've just finished a somewhat "quilt Modern" top–about 34″ square–that I'll share over the next couple of months. Next week, I'll share a video with me actually piecing! Who me? FUN… a total and much needed mental break in the Time of Covid-19!