I've posted some in progress pictures on social media, but at long last the cushions are done, and oh my what an improvement!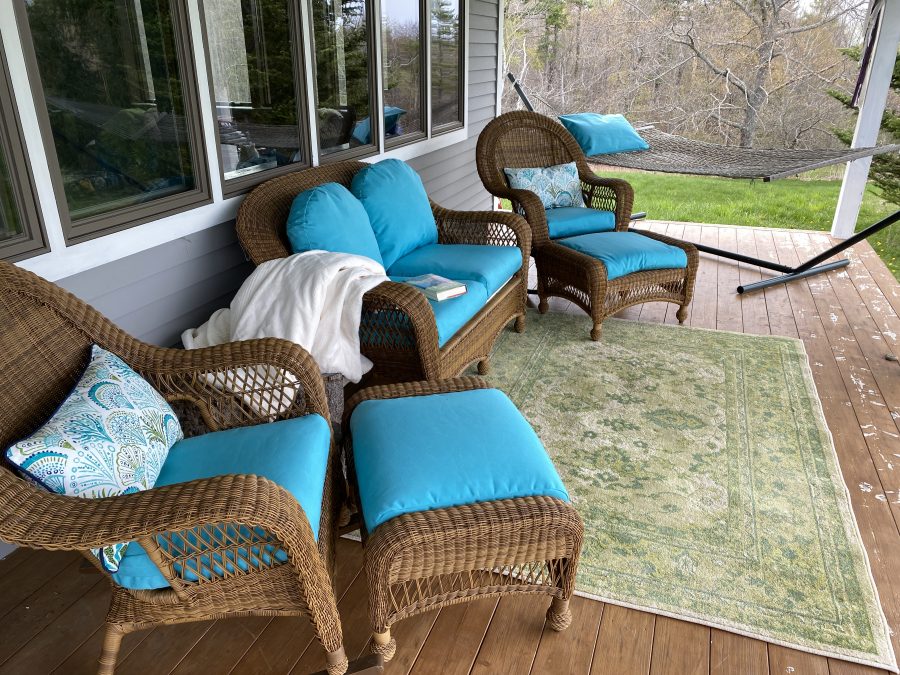 This is what it looked like before. Furniture nice, fabric: definitely not my style!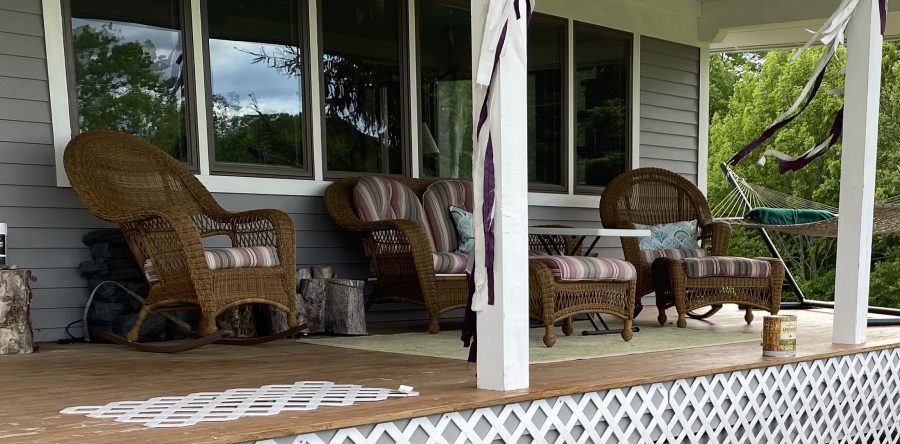 Apparently I really dislike the old cushions so much it took searching in 4 years of summer photos to find a single one with the old striped cushions!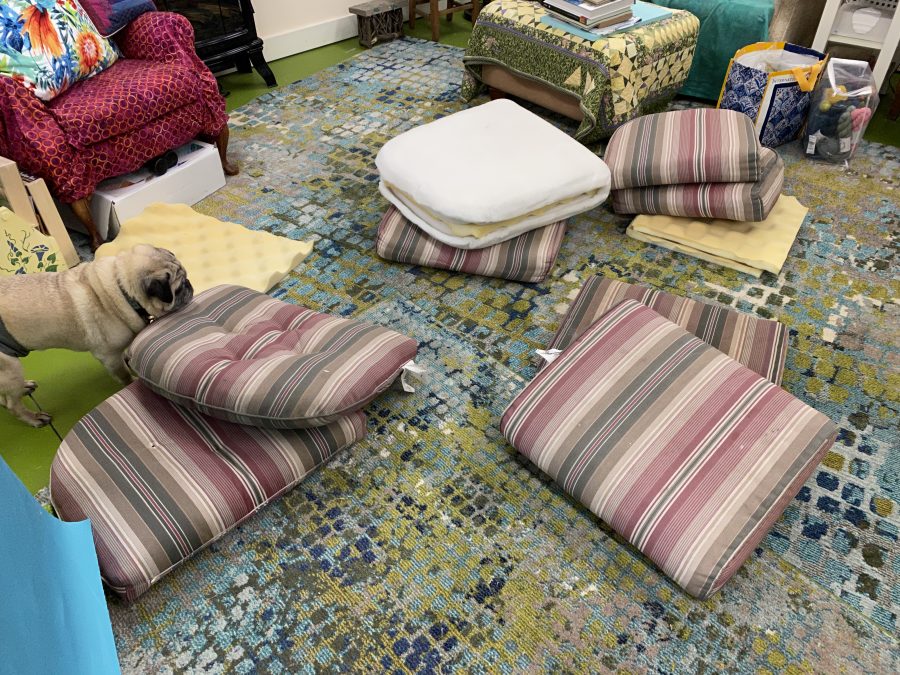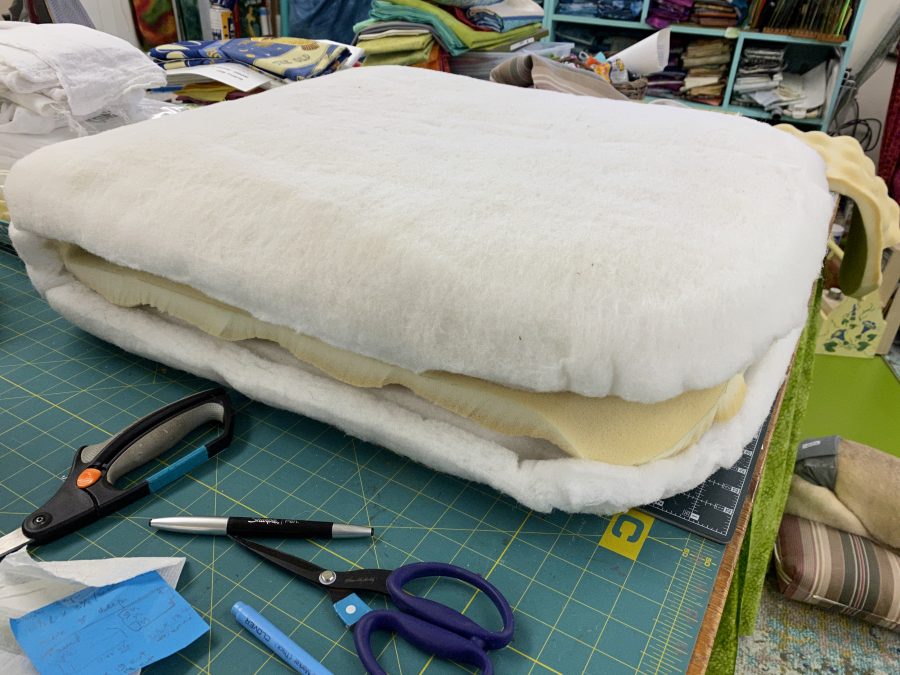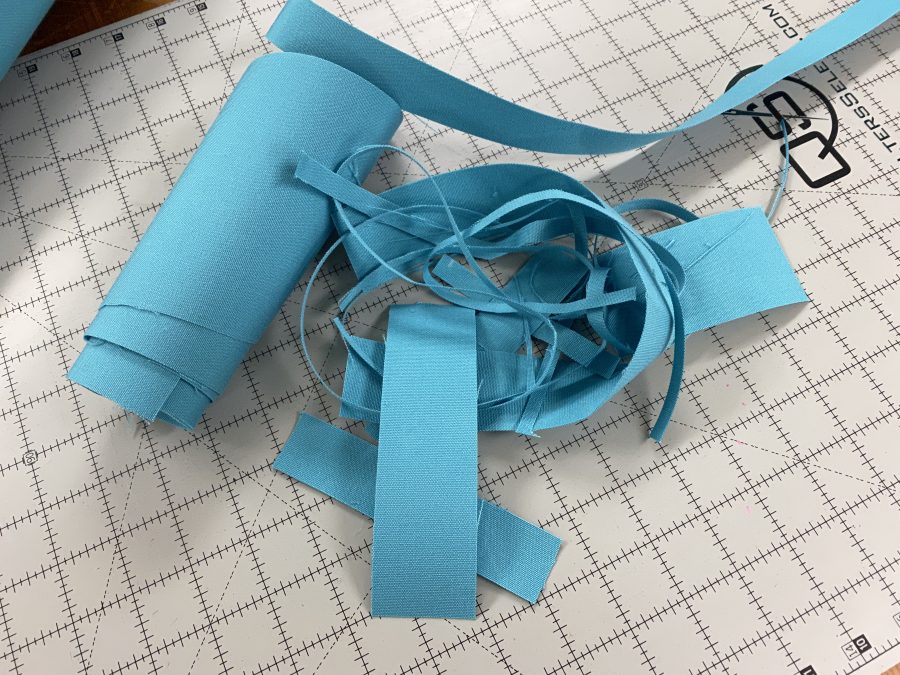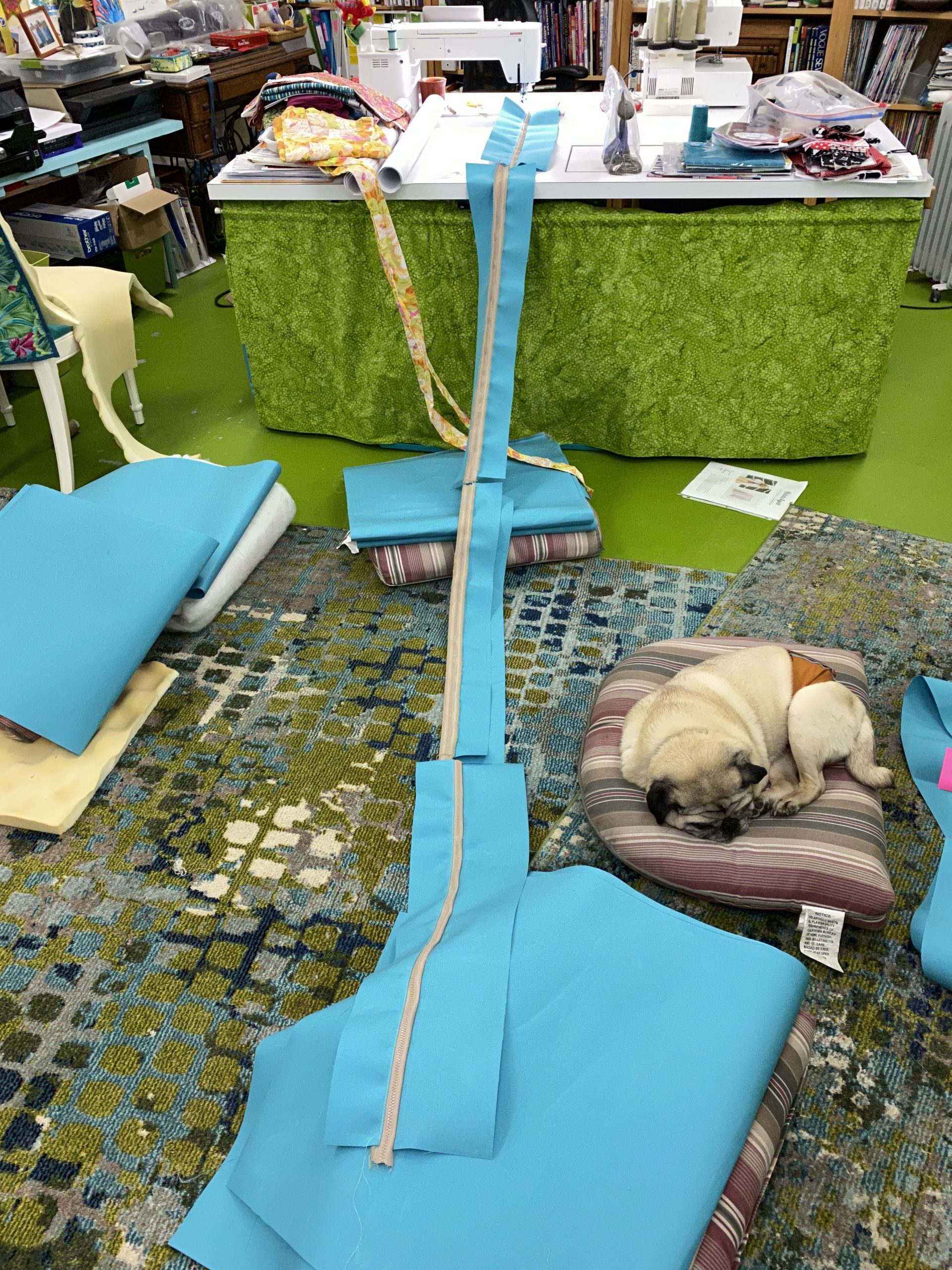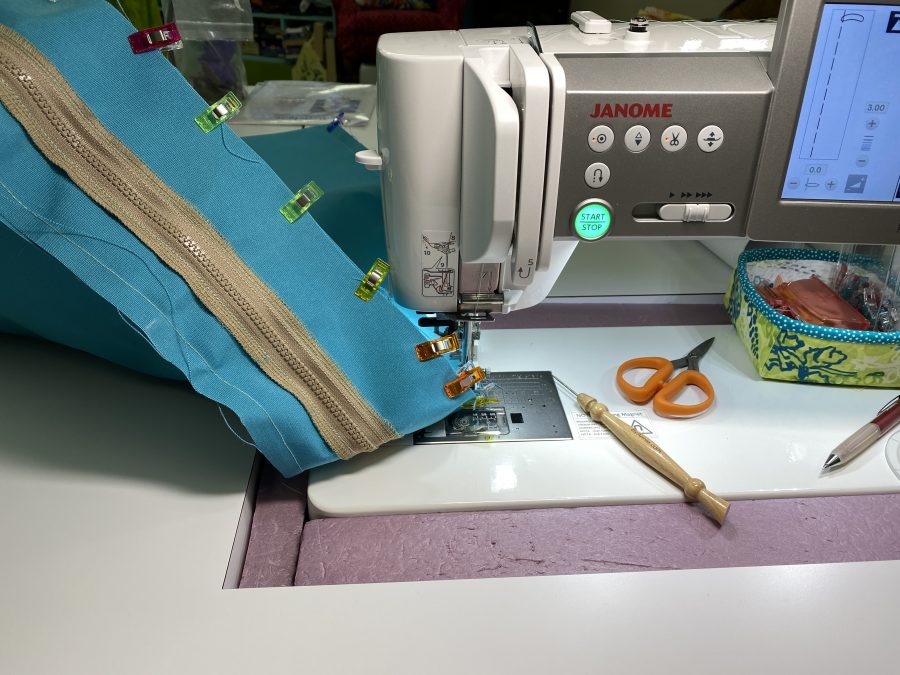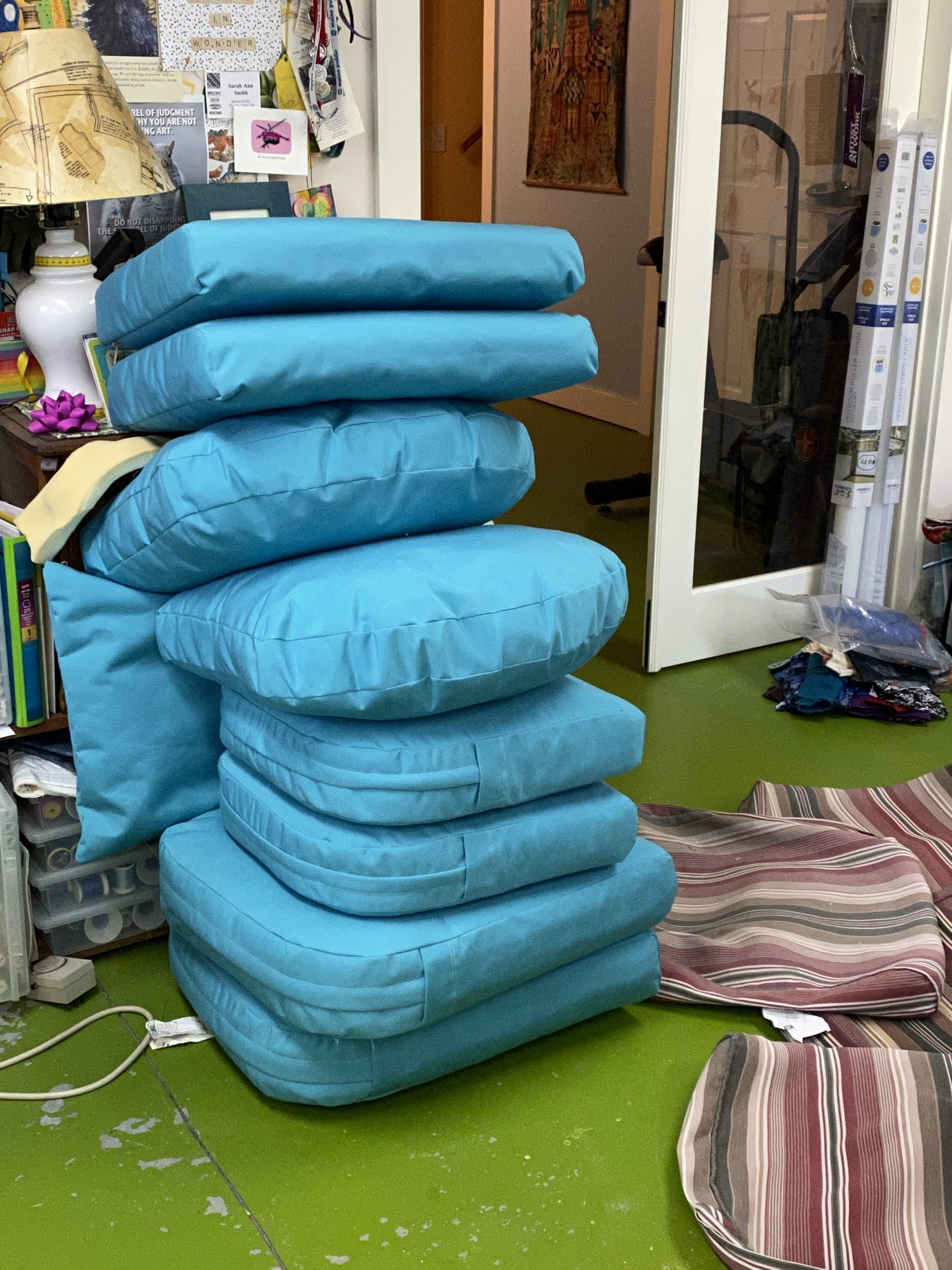 Thanks to a suggestion from Diana Feit on FB, I cut a pool noodle in half and used that arched inside the settee back cushions to fill them out. I had already cut a 3″ wide strip from the egg crate foam, smooth side out, and then used the foam arched from one bottom corner to the other to fill that out. Worked like a charm. Also, notice those DEEP zipper plackets. The place is centered on the gusset, and there are "zipper garages"–little pockets on either end to conceal the zipper pull. These deep plackets use a bit more fabric, but they cover the zipper SO much better that I always make them. Last year about this time I did a blogpost tutorial on one of my Michael Miller Fabrics brand ambassador projects here and here. Click on those links for details on the how–the process is exactly the same.

So there we are….now all I need to do is MAKE TIME to sit on the porch (once it warms up, even with the electric throw it was kinda nippy out there two days ago, then it got colder!). But summer IS coming and I intend to enjoy some Porch Time!