Well, I was tagged quite a while ago (Susan and Marie), but I'm only now digging out from underneath enough to come play! So here goes….and if you want to know why this photo, you have to read to the end (yes, I'm wicked! <grin!>)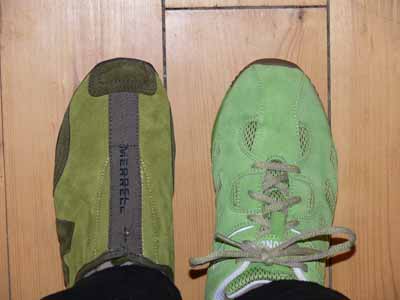 So, according to the instructions I am supposed to
post the rules (which I'm doing now)
tell you 7 things about  me that you might not know
share 7 favorite blogs (as usual, I didn't follow the rules)
tell the 7 people I tagged (and I'm also telling them since many of them have already been tagged, they don't have to keep on keepin' on, if ya know what I mean!)
Seven things you might not know about me:
1. I come from a very small immediate family, and we are rapidly diminishing in number! My dad was born in 1899 and lived to be 96. He married and had two sons, divorced, married my mom, and had me (well, mom did the hard work on that one). My mom, older half-brother's wife Joyce, and I are the only ones left in the immediate family. So, I am amazed at and intrigued by large families!
2. I learned to speak Spanish before English (my parents lived in Madrid, Spain, when I learned to speak), and then when I was little also learned French (while living in Buenos Aires, Argentina, and attending the Alliance Francaise school). When we returned to the US, a few weeks after Kennedy was assassinated and when I was 6, I decided I was American and was going to speak only English, so forgot it all (but learned both languages again in high school).
3. In high school I could have chosen to become a professional ballerina. I was taking lessons at the San Francisco Ballet School at that time, but was 5'5″ and change (tho I still maintain that at 5'5 1/2″ or 3/4″ I can really say I'm 5'6″). At that height, I was too tall and heavy for the guys to lift, so would have only ever been corps de ballet, not a soloist. I decided college was better than too old, washed up and with bad feet at 25 (typical for a dancer) facing a life of teaching kiddie ballet. Good decision.
4. I wanted to work in the arts out of college, but due to extreme parental pressure and a bit of practicality, majored in the Humanities in International Affairs and did something practical that paid regularly and reasonably well. Now I'm 50 and finally doing what I WANT to do! Art! WELL….. when I can fit it in when family stuff permits.
5. I 've always wanted cats. When I was little, my friend Mary Farkas had Siamese cats which they bred and sold the kittens. One time, Lapsang Suchong (the mom) got out at the "wrong" moment and met up with a randy alley cat. So that litter they were giving away. One kitten, Ivanhoe, used to follow me around her house like a puppy. He slept with me when I spent the night. They wanted to give him to me (he was charcoal grey with a white blaze on his little chest), but my dad absolutely refused. So as soon as I got my own place after college, I promptly went and adopted Cassy from the Arlington (VA) Animal shelter. She is one of the best cats ever to have lived, and I have been owned by cats ever since (they even consented to my insane travel and living abroad!).
6. Ummm…. OK… does anyone really have ANY interest in all this drivel???? Well, I'll keep on….
I love to read, too! One summer in High school I earned all of $37.00 cleaning houses (my parents mostly wouldn't let me work, but I filled in for a friend who had cleaning jobs and needed someone to cover for her). I spent $35 of it on ONE book (hardbacks sold at the time for maybe $5): a leather(ette?) bound Lord of the Rings Trilogy which came in a slipcase. The hardest part about living on a pension is not being able to buy books at will, tho having an Amazon visa card (you can spend the rewards on books!) and now moderately predicatable (albeit modest) income from quilting means I can indulge this passion a bit more.
7. Ummmm…. what else could you possibly want to know? OK, I now have two pairs of lime green shoes. One are sneakers and one are new, the Merrells at the top. I decided to wear one of each for the photo! Since I wear SO MUCH blue, and since we know it is nearly impossible to get blues to match, it is much easier to wear lime green. Fun too!
Seven bloggers you should know:
1. Marie! Aka Marie Johansen, My best friend, who always amazes me at the caliber of her art, her creativity, her prolific output (I'll confess to being a tad jealous!).
2. Susan Brubaker Knapp, who tagged me for this….keep your eye on her… I KNOW we're gonna see more of her work in the top echelons of quilting.
3. Dijanne Cevaal, a textile artist originally from the Netherlands, living in Western Australia, frequently travels to Europe and the Middle East, and whose work always intrigues and inspires me.
4. Jinny Bowker, also Australian. I first saw her work in a sewing machine company ad in an Australian quilting magazine and have been following her ever since. THEN I learned we share something else… diplomatic service! Her husband has been Australian ambassador to assorted places, most recently Egypt.
5. Planet Textile Threads isn't a person, but a selection of interesting blogs… I like it (and not just 'cuz I'm included)… it really is about textile artists literally all over the world. Cool!
6. Deborah Boschert is one of the first art quilters I met in Maine, became a dear friend (and I really miss having her here… she now lives on the far side of the universe, aka the Dallas metro area), and a fun and interesting blogger!
7. Kathy Daniels is another dear friend here in Maine and a totally amazing artist. When Deborah and I started talking about getting together a mini-group, Deborah wanted to invite her friend Kate (who alas doesn't blog as she is WAY too busy), who wanted to invite Kathy. WOW what a group! We have since added Hannah (who is beginning to blog, but I still don't have her blog address… AHEM! Hannah? Are you out there? Link please!), and we are the Frayed Edges!
8. Since #5 isn't really an individual, I really wanted to add Terry Grant here. I love her work, I love her blog, I love sharing her life and art.
Thanks Susan and Marie for the honor of including me in your lists! And I hope I haven't bored you all to tears… I promise, quilty content IS coming (I've actually QUILTED something this week~! Even if it IS a class sample for Paducah, I really like one of them a LOT!)