In a rather astonishing development last May, an earlier inquiry about teaching and exhibiting turned into an invitation to have a solo exhibit, The Art of Sarah Ann Smith … so far, at the Mancuso Brothers World Quilt New England Show tin Springfield, Massachusetts (this is the one that used to be in Manchester, NH). I hope you'll enjoy this preview peek, if you're in the vicinity can visit, and on Saturday I hope to post a Facebook Live or other video of the exhibit. I should arrive about noon (it's a long drive from Maine). Click on this link to get info and directions to the show. If you can't make the show, my book has a lot of what is there plus lots of other good stuff.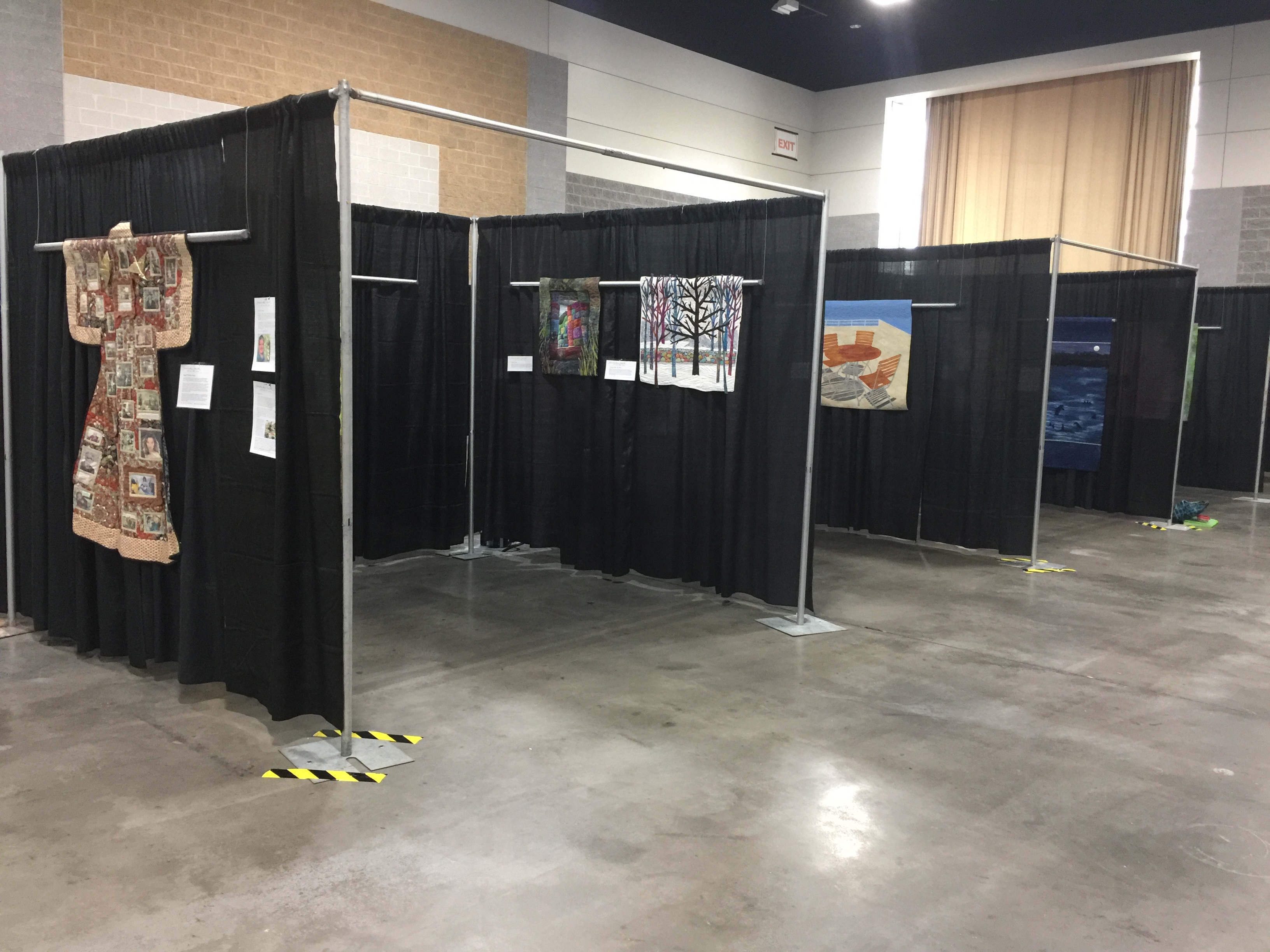 The exhibit has its roots in my 2017 Rising Stars exhibit at the International Quilt Festival in Houston. I had been invited to submit a proposal for a solo exhibit. Karey liked what I suggested and how I would market it to our mutual benefit, and ended up creating the Rising Stars exhibit (which recurs every year now) to showcase two or more quilters. This exhibit is slightly different, as some of those quilts sold, and this one has new work.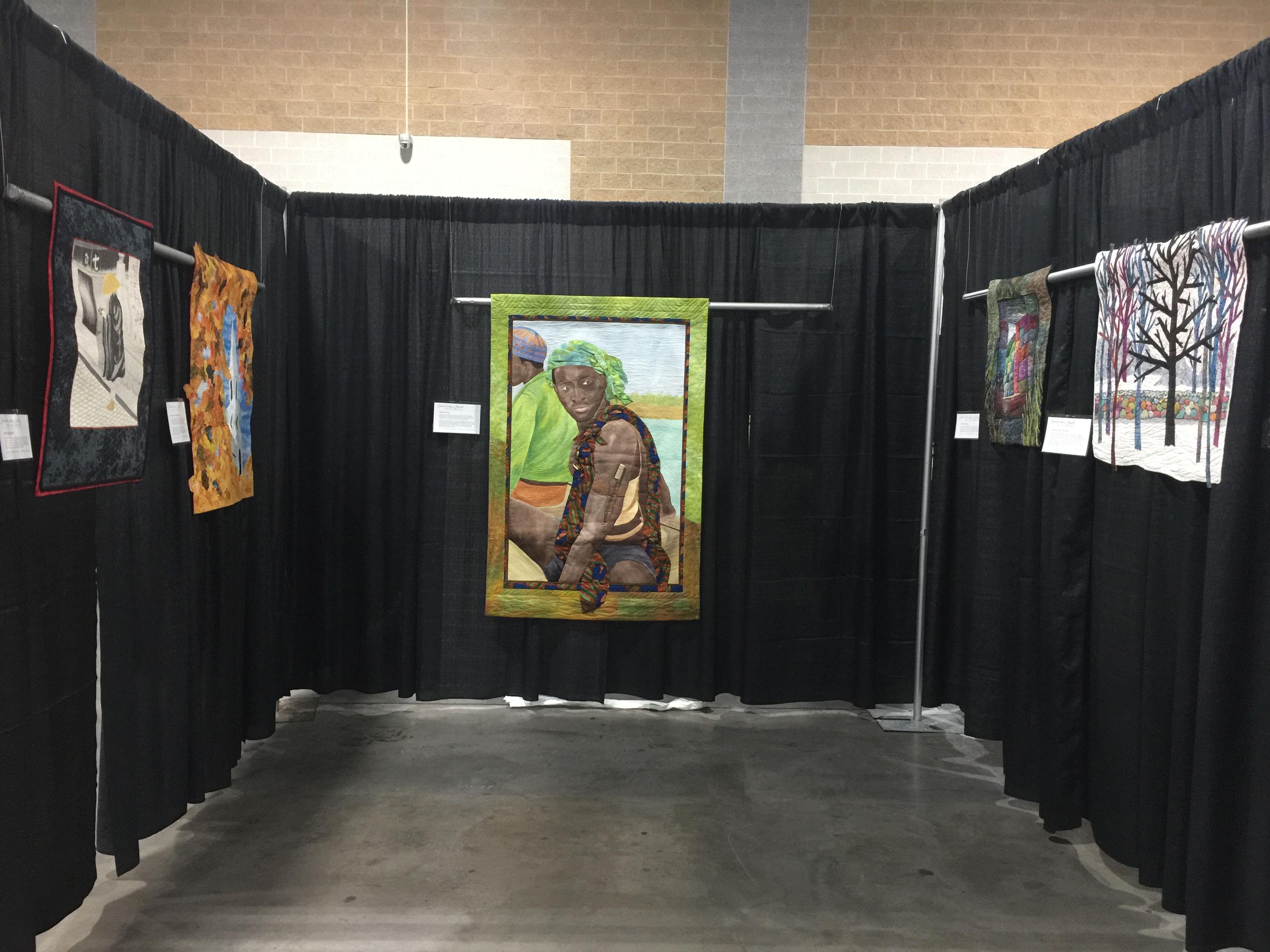 The exhibit runs in chronological order (though within a given "bay" of quilts they may be slightly out of order so we got a nicer looking display) from 1998 to 2019. Gosh….I just realized this is two DECADES of my work and evolution…and that I can now, with a bit of a gulp, call myself an artist.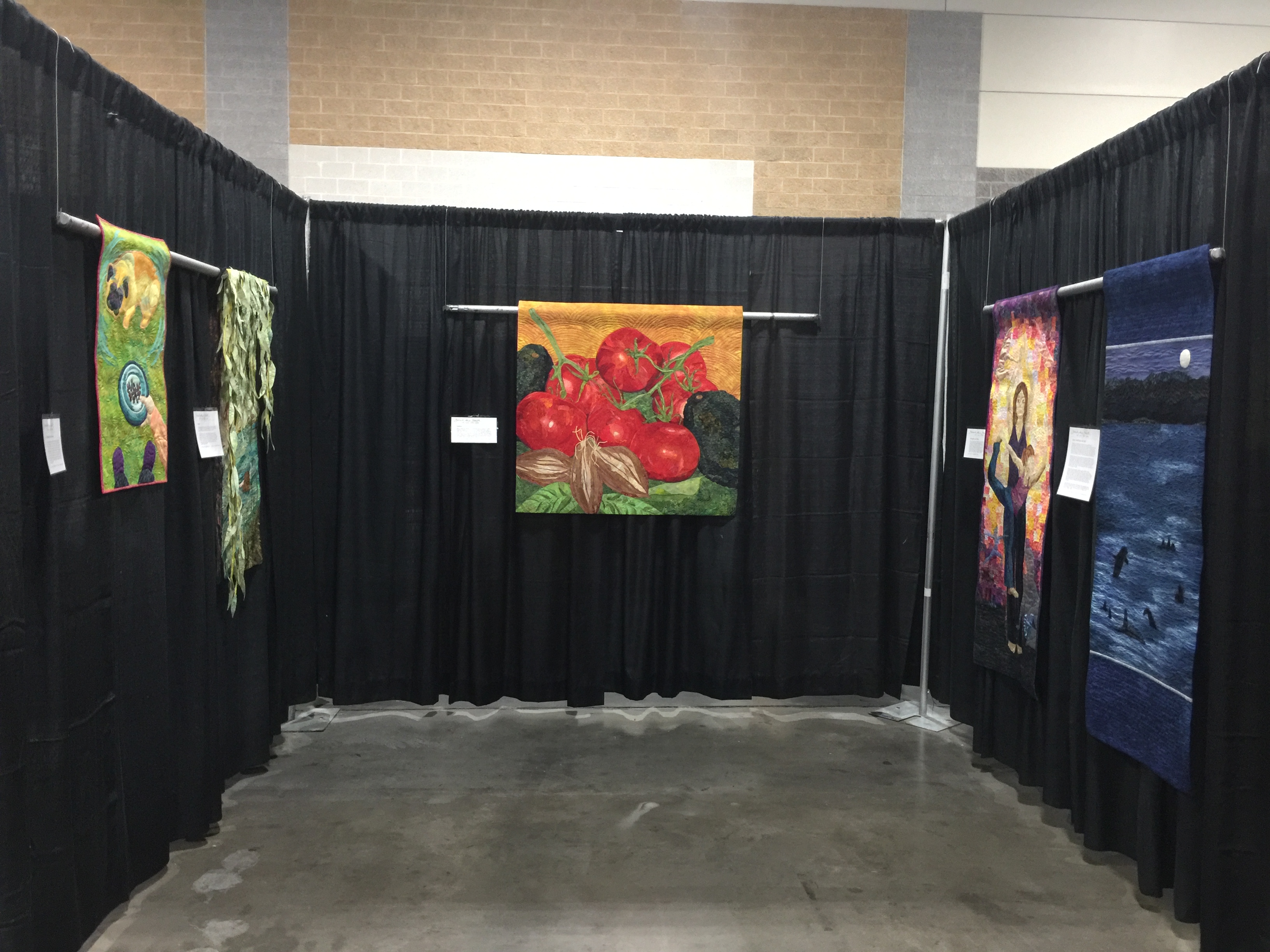 The Dinner@8 exhibits were such a phenomenal opportunity and formative experience. For years, I have thought this 10-year run of special exhibits presented one of the best exhibits in Houston, which is saying a lot. To be able to be in them for eight years just amazes me, that I made the cut. But my best work by far was made for these exhibits. The level of excellence rose each year, and like the rising tide that floats all boats, I think ALL of us who were fortunate to be in the exhibits grew immensely in our abilities. Conceived by Jamie Fingal and Leslie Tucker Jenison, they were juried invitationals. That means you were invited to participate–it wasn't an open call to the public. You then made a quilt to the specific theme and size, entered it, and waited to see if it was accepted. I am so grateful for the chance to be a part of this group of strong women, and feel a bit adrift that the series has come to an end with the 2018 exhibit. BUT, that meant I had to look forward and come up with my own ideas, not be dependent on Jamie and Leslie, and I'm excited to move forward with my own plans.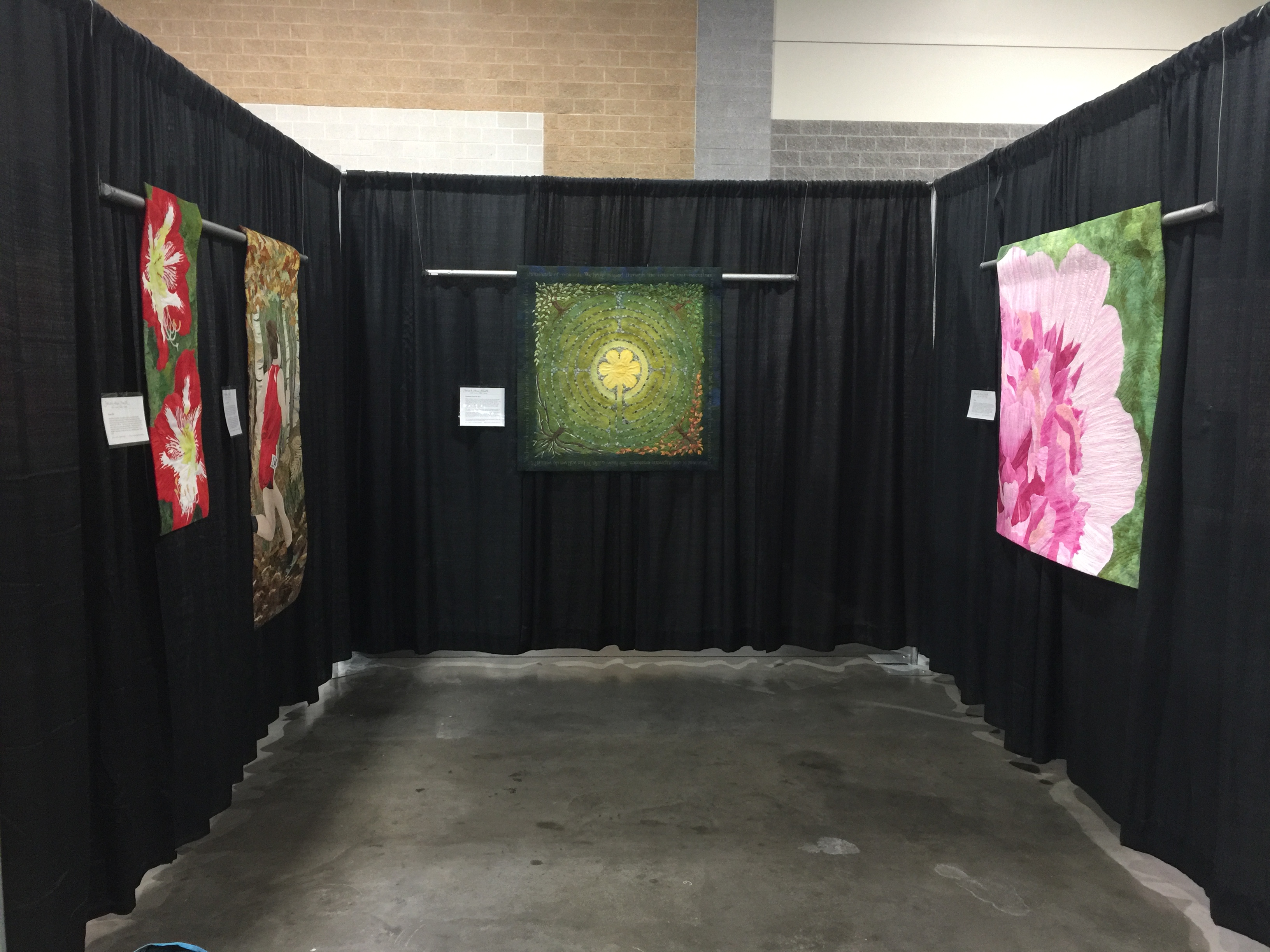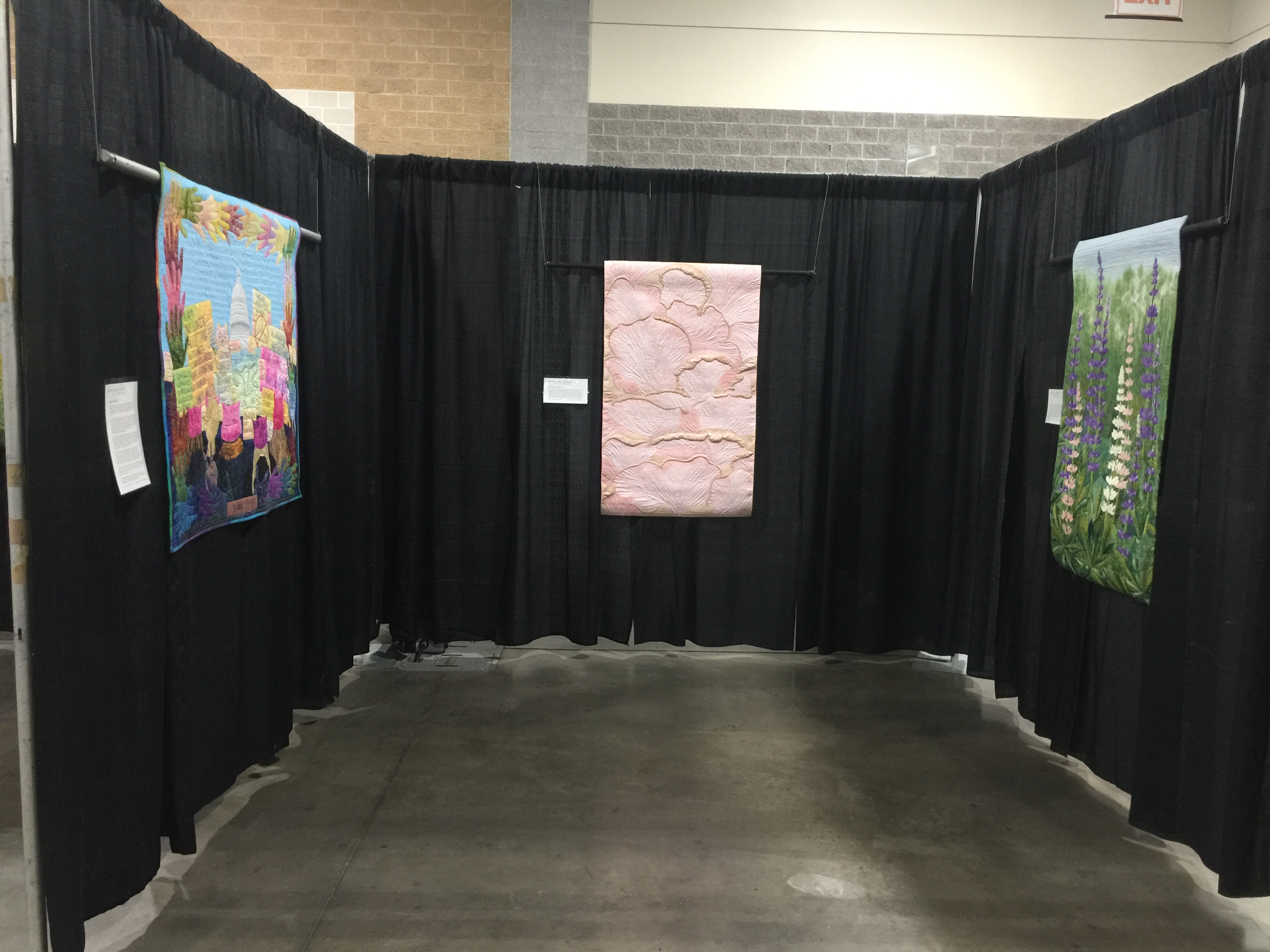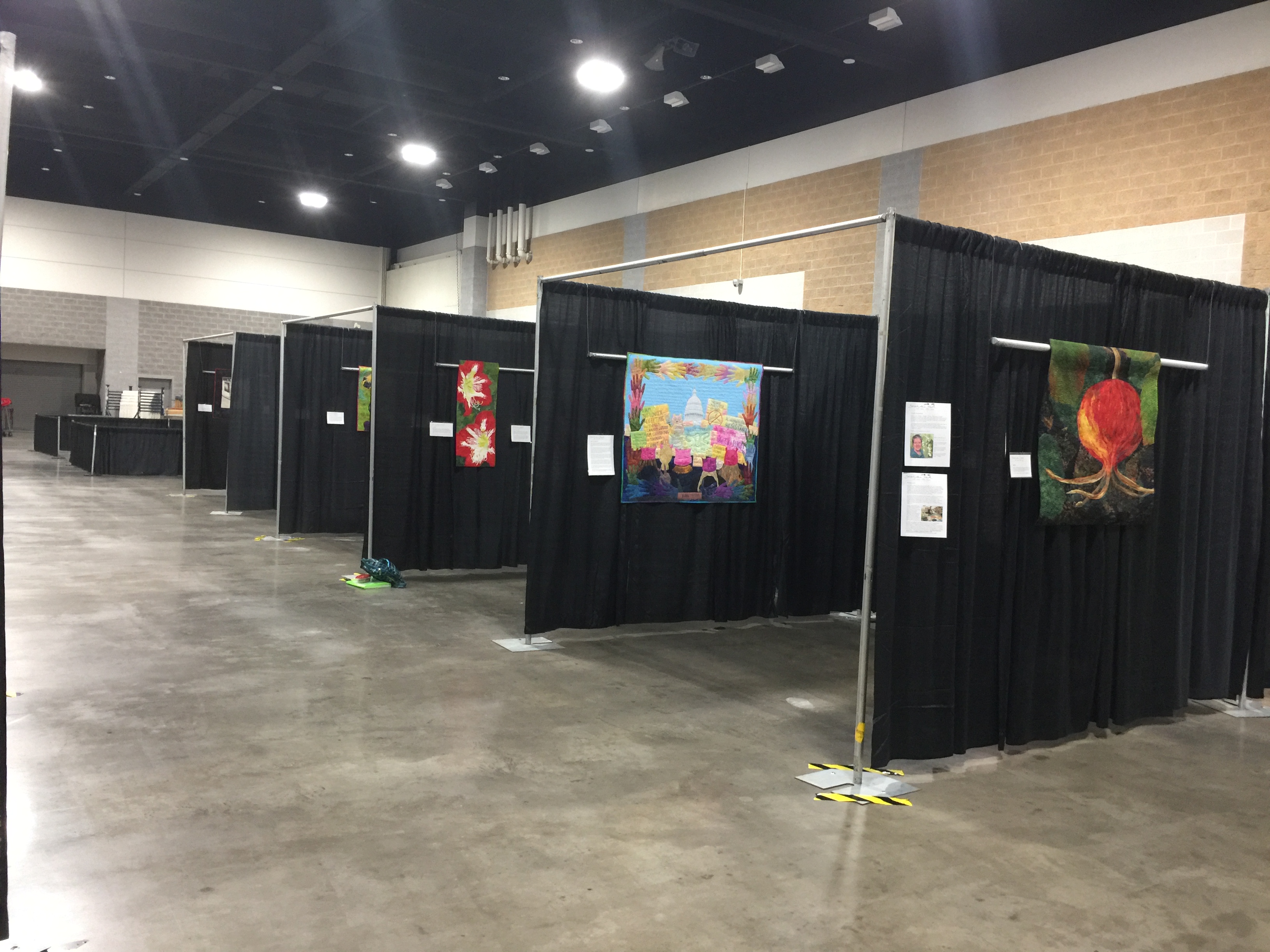 Thanks so much for sticking with me! I'll post a few more shots after I get to see the exhibit with the show open on Saturday!