Thursday, April 1st, 2021
I am beyond elated to share that I will be your US host on a 10-day trip to Japan March 2-11, 2022! Here's a link to the complete PDF Brochure which you can download or print, but I'll post each page here in the photos. Originally, this trip was to have been in January 2021 but was cancelled due to COVID. It was rescheduled to January 2022 to coincide with the Tokyo Quilt Festival, but that looks like it won't happen either so we are now in March 2022. BUT, I think the March itinerary is EVEN BETTER–so many cool things, including quilts, shibori workshop, my bucket-list-dream-item visit to the Itchiku Kubota museum (see my Kubota Pinterest board here), and so much more (and not as cold as January)! AND here's some more eye candy, my Japan pinterest board.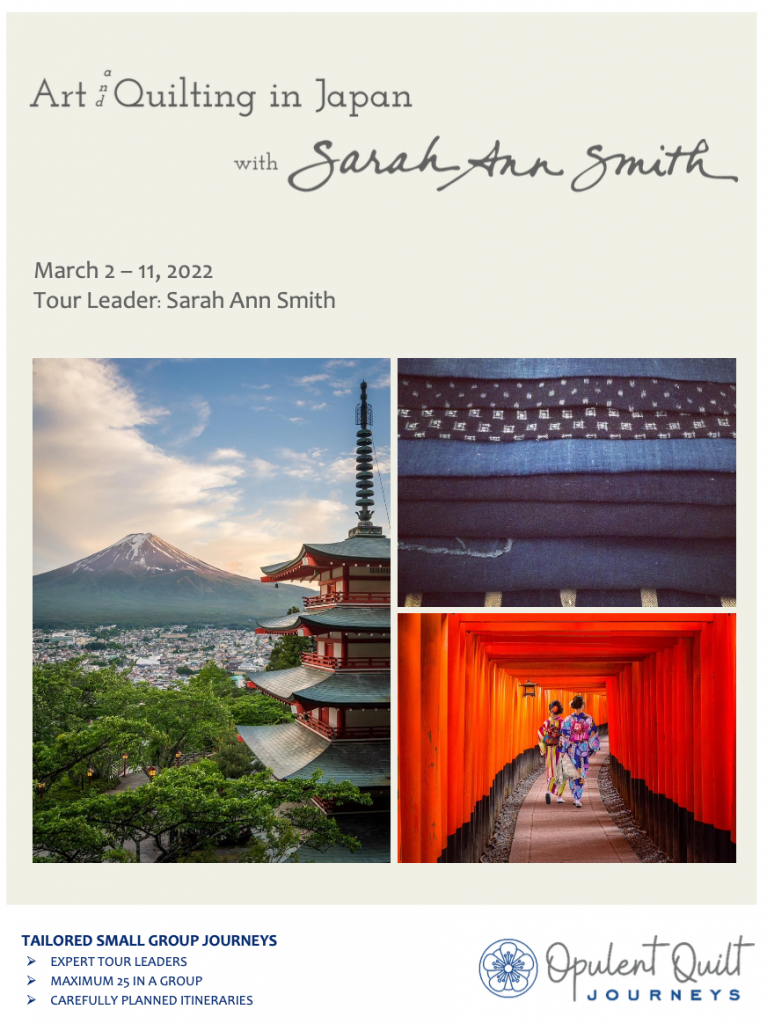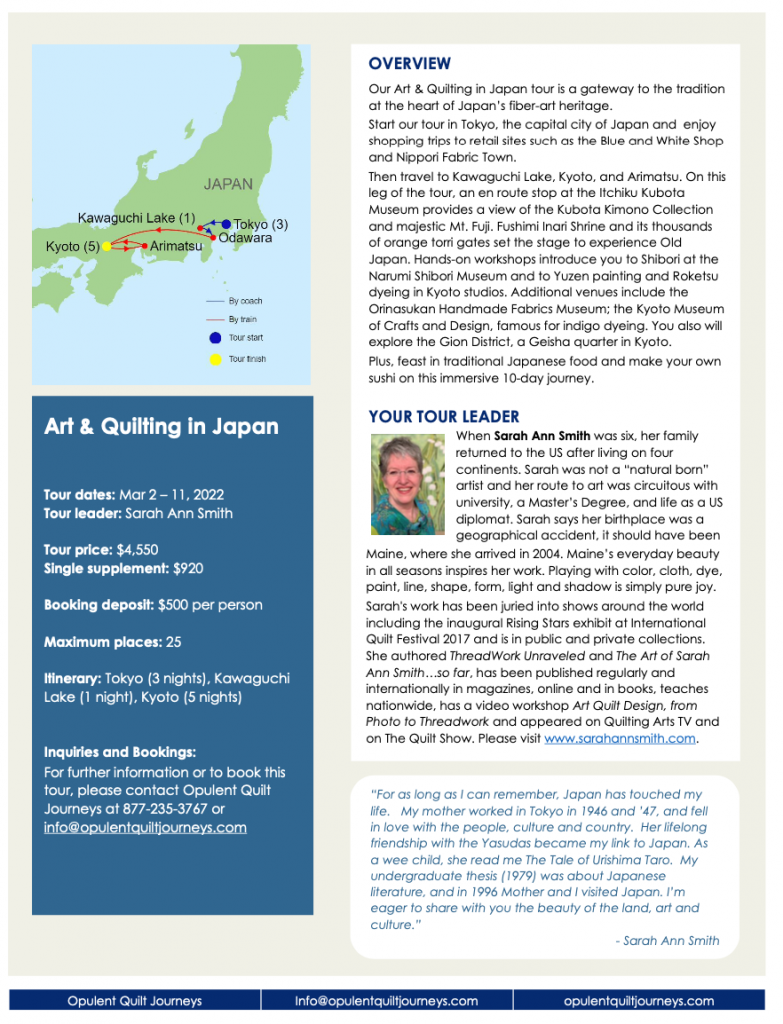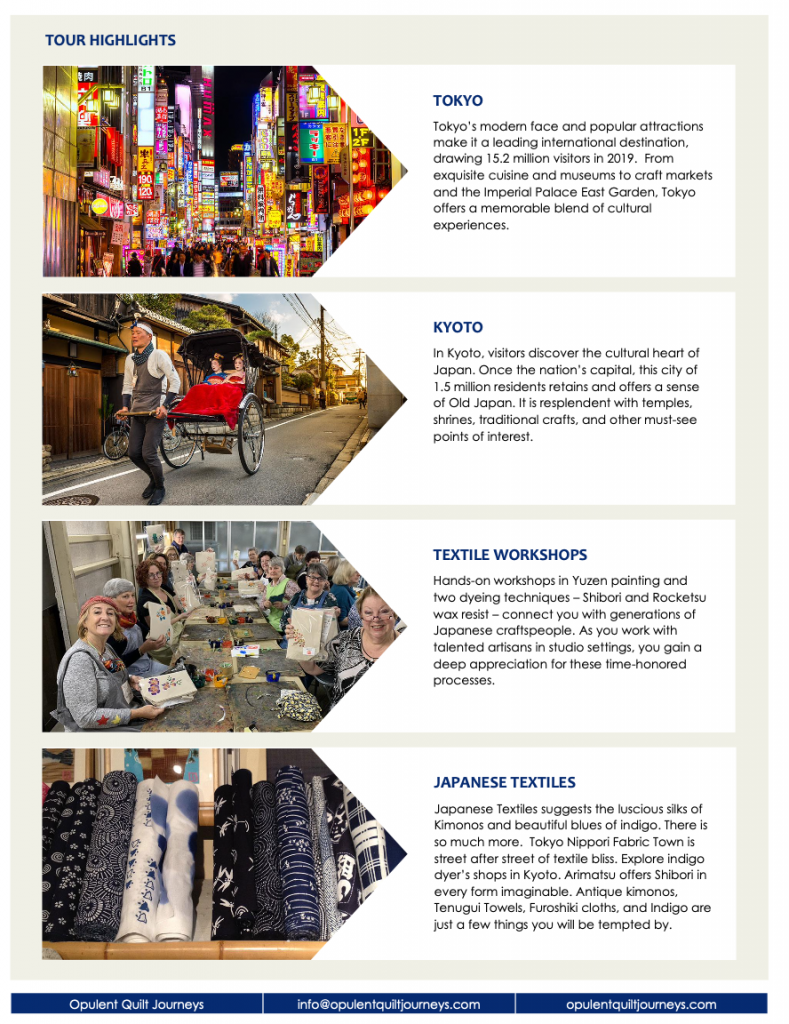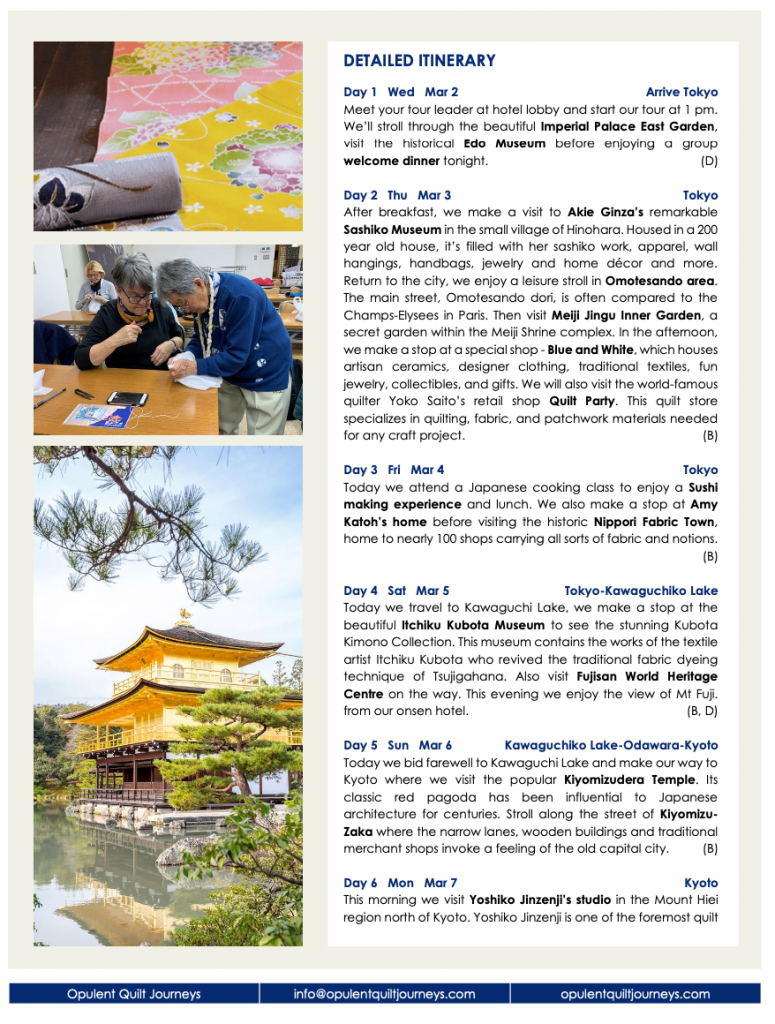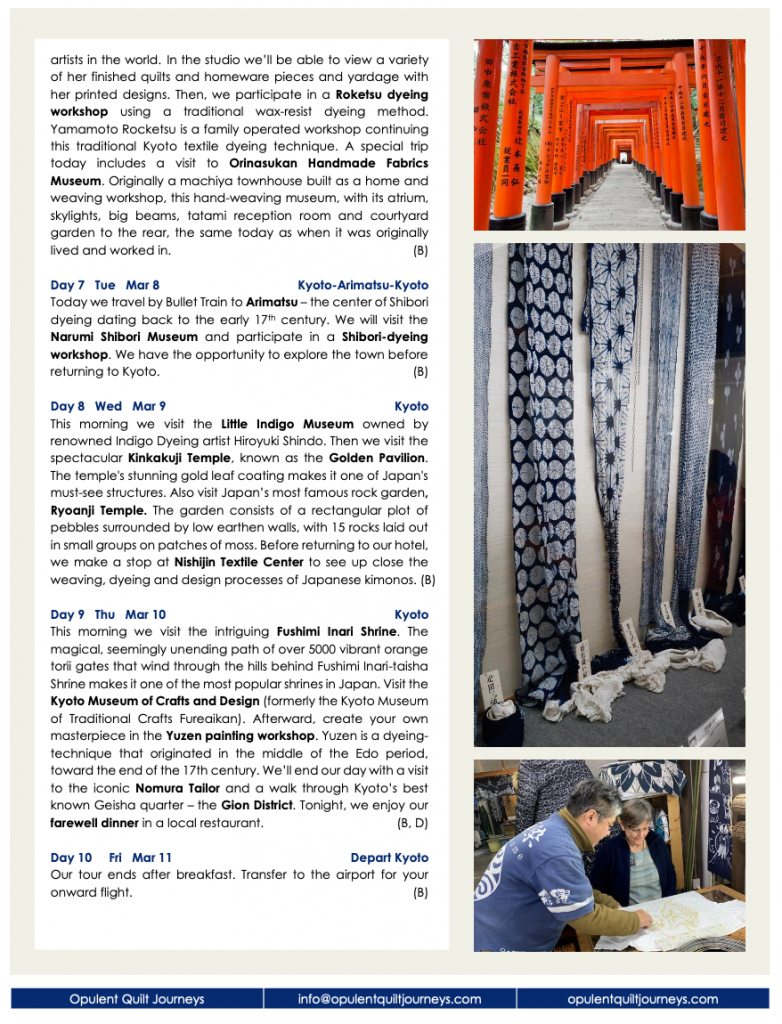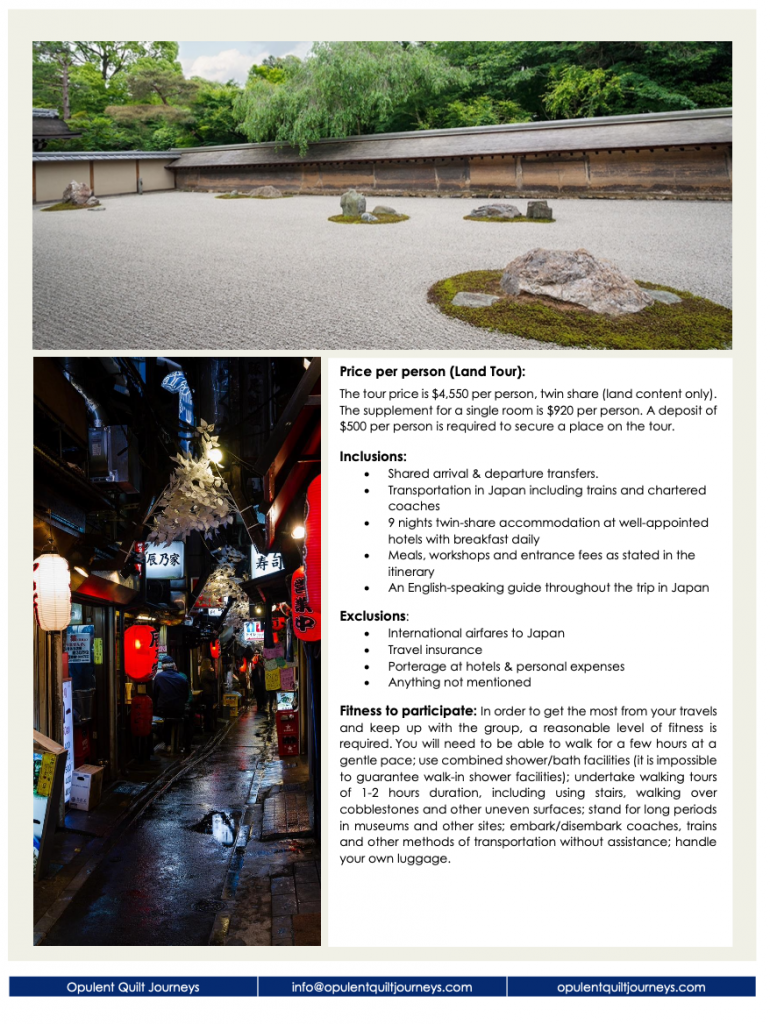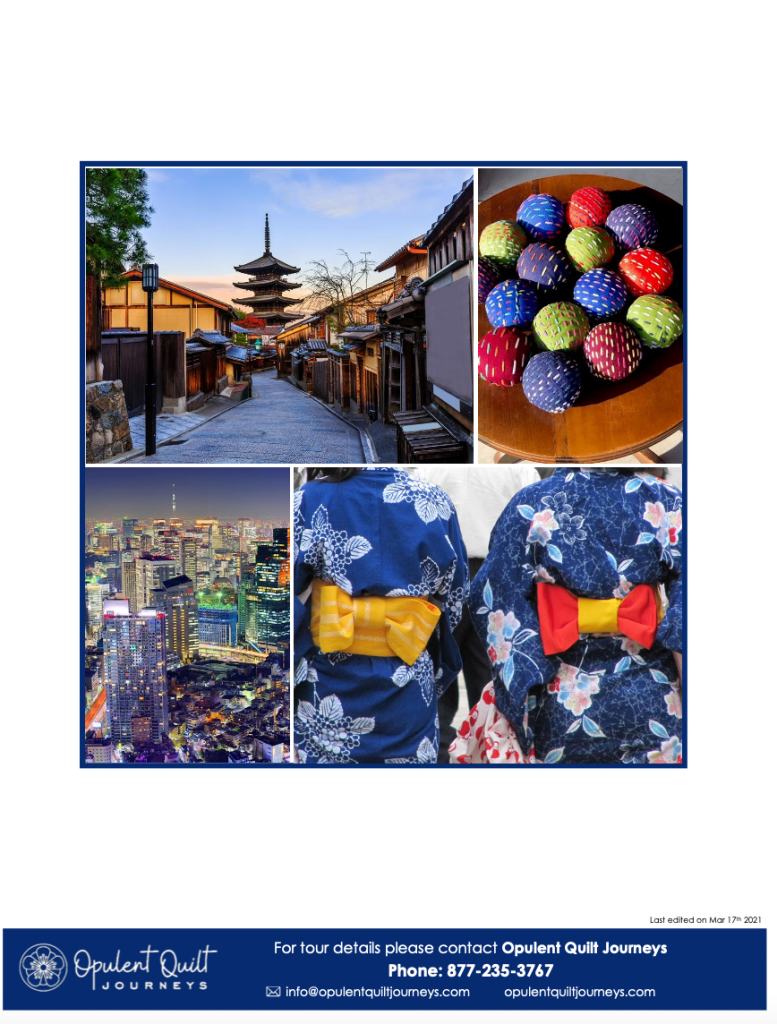 A friend asked about food restrictions, and the company replied: "Regarding diets. We have a place on the registration form for them to include dietary restrictions. They were really good about it in Japan. The meals that are included will be notified ahead of time regarding any restrictions and they do make substitutions. Both years I have gone we have had guests that were vegetarian and gluten free. They were prepared separate meals. Also for when she eats on her own she should give the Japanese guide an index card and ask her to write in Japanese what she is allergic to and dietary restrictions then she can show it to waitresses when she eats on her own. This worked well." Fantastic! So don't worry if you are vegetarian or gluten free or whatever you can travel on this trip!
I am so excited about this trip…. while many go on these trips just to go to the Tokyo Quilt Festival, comparing the two itineraries and activities, I actually think this is a better trip! AND the weather won't be as cold in March! I hope you'll join me–I'm already thinking of little on-tour goodies for you should you join me! Please do write and ask any questions!