Wednesday, December 9th, 2020
These just-perfect sized pattern weights, 3″ on a side, are not only just the thing for YOUR sewing room, but they make quick and easy gifts for anyone you know who sews!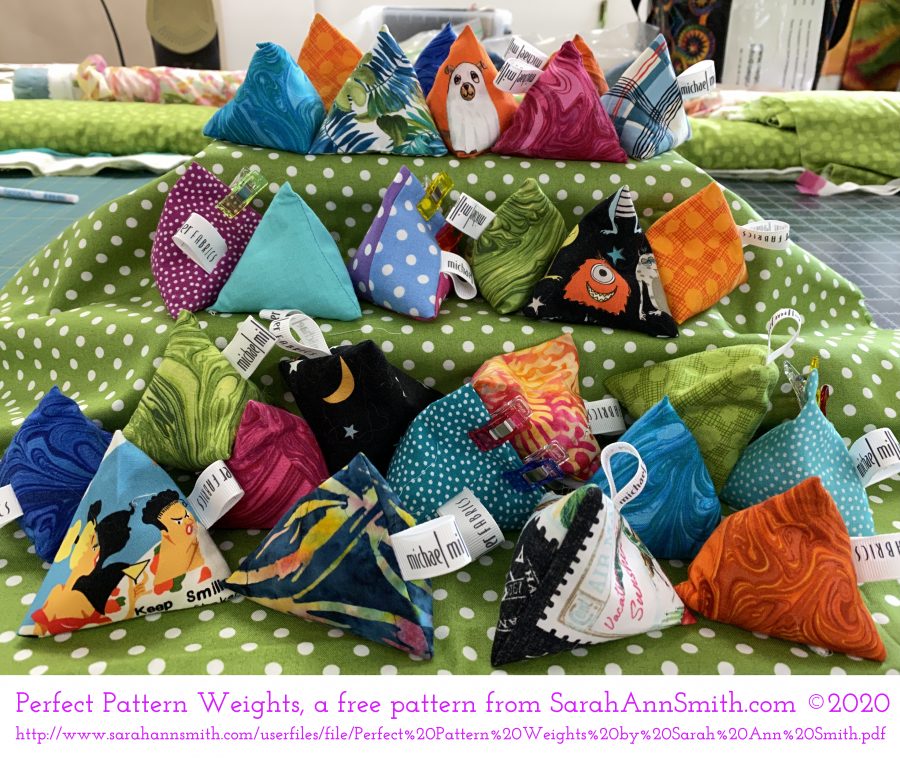 Early in my year as a Michael Miller Fabrics Brand Ambassador for 2020, I decided to use some Marbles (MMF Basic collection) for a much-wished-for set of pattern weights. Most patterns on the internet were way too big–at least 4″ on a side. I wanted mine smaller, to fit into smaller areas. As I made them I thought what fun it would be to remember this year by using fabrics from each collection and project that I made in more weights. It's now December, and here's what I have….FUN! Even better, Here is a FREE Printable PDF so you can make your own. The printable version duplicates what comes next: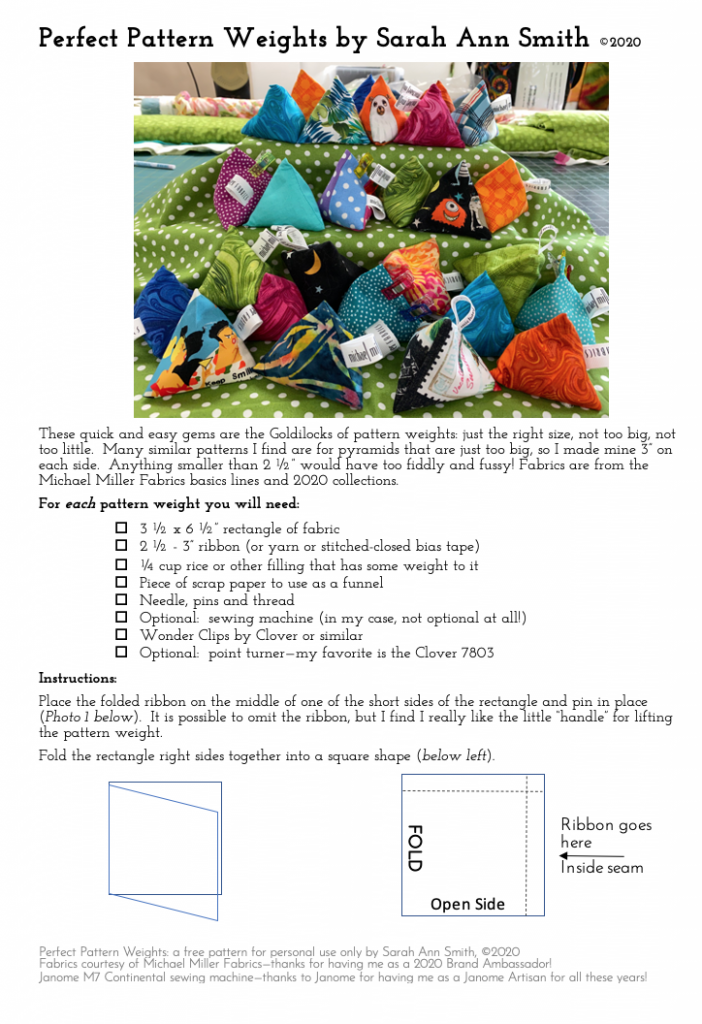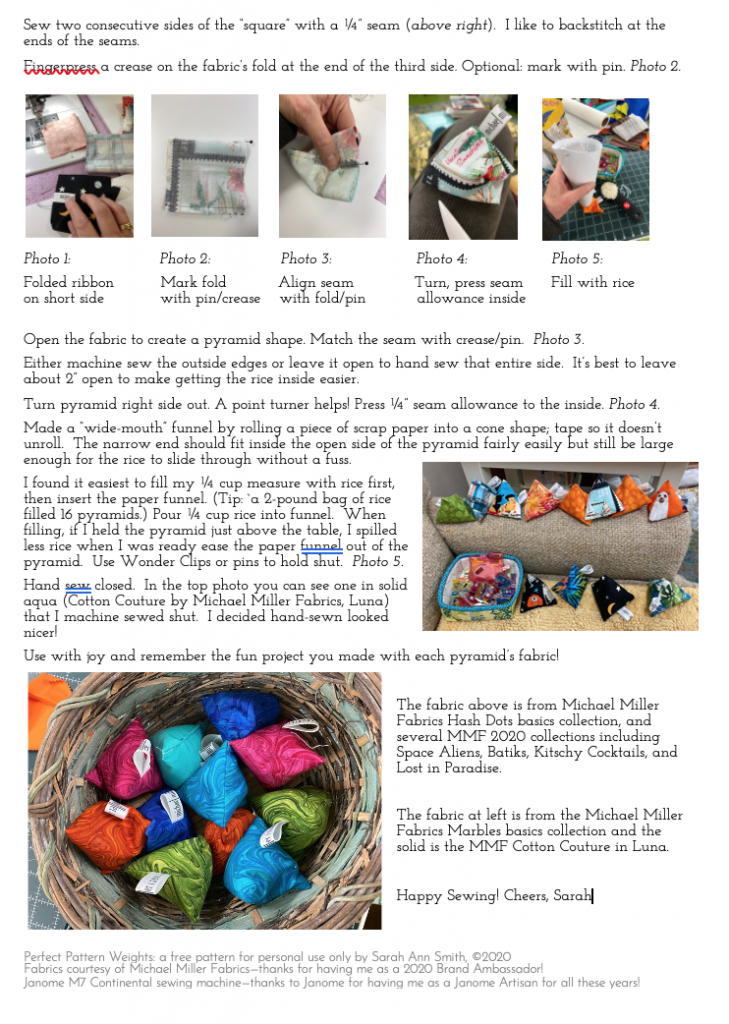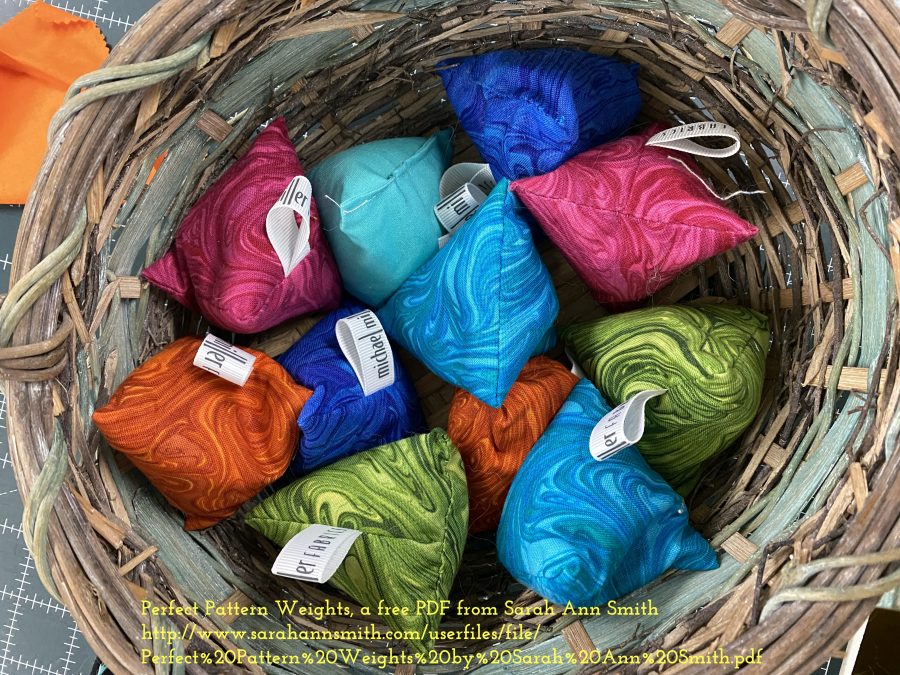 And some new info: My cousin said the rice filled ones can be popped into the microwave (briefly!) and make nice handwarmer's, and a friend said she uses a combination of fiberfill for soft outside and buckshot for the center to add the heft that you need for a pattern weight.
ENJOY and stay safe–here's to hoping next year at this time we'll be like to something approaching normalcy with COVID controlled, almost everyone vaccinated, and holidays celebrated with a LOT OF HUGS!