Thursday, July 20th, 2023
It's time for some summer fun–in this case a lightweight summer jacket that has languished since last summer!  The pattern is the Moss Jacket from Helen's Closet Patterns and the fabric is this one from Blackbird Fabrics in Canada.  I've ordered from Blackbird before and luckily had no issues with US customs.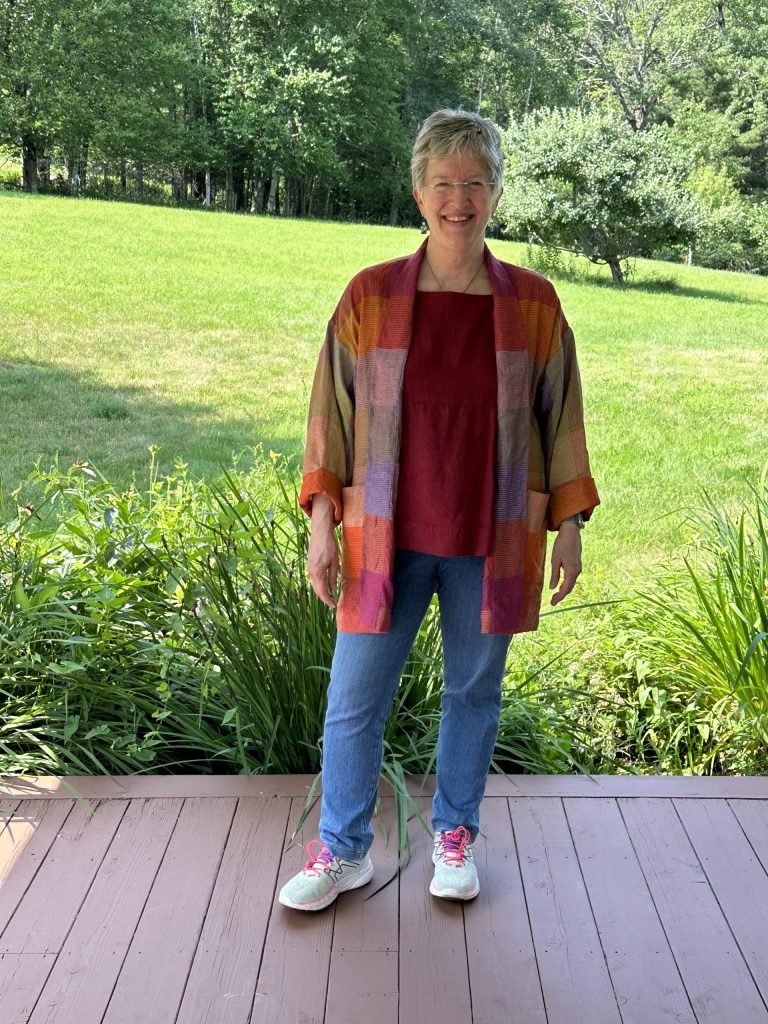 I love a super light jacket–I don't care for the feel of 99% of sunscreens, but I burn very quickly.  This type of garment is my solution.  When making a garment, the first thing I do is figure out my fabric layout.  Invariably, fabric is not any of the widths for which yardage is offered on the pattern envelope.  In this case, I think the fabric was 54″ wide, and pattern layouts were generated for the more widely available 44″ and 58-60″!  I bought three yards of the 54″ and figured it would be whatever length I could fit!
The Moss Jacket comes short (high-hip length) or tunic length, as seen here.  The collar can be fold-over, which I chose, or half that width and rests flat.
When I cut plaids, I am meticulous about pinning the fabric so that it doesn't wibble-wobble on the cross-grain… I pin through to make sure it is precisely lined up before placing and cutting my pattern pieces.
And here are a few more photos of the finished garment on one of this summer's rare lovely days: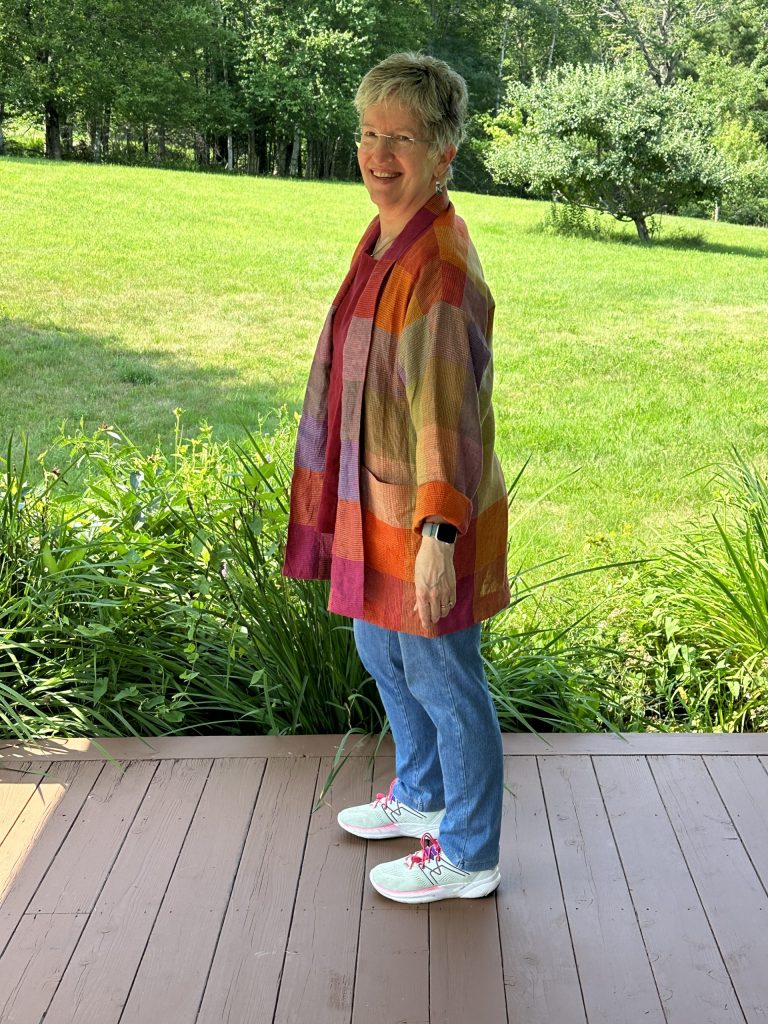 I have several more clothes projects in the pile, so I'll be back with more before winter hits!