So those of you who follow me on Facebook know that I've been doing a fair bit of knitting this past two years. A while back while browsing in Pinterest, I saw an ad asking for beta testers for a new knitting app by Bellish. I signed up, made a sweater, LOVE the app and as of today! it is available in the App stores, and is currently free (but will probably go to paid at some point). I have been telling local friends and shops about it because it is amazing.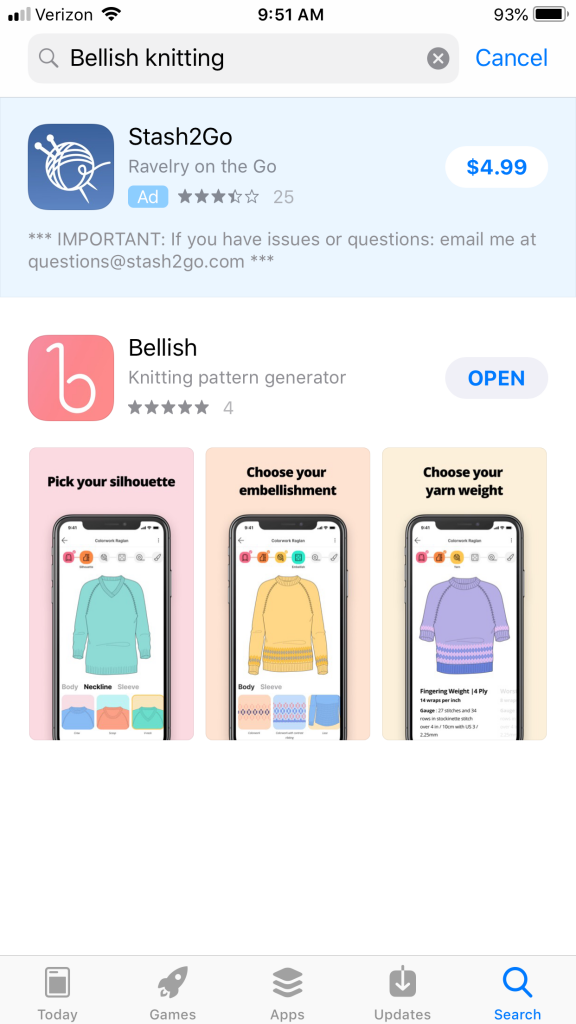 As an intermediate, perhaps advanced, knitter, this app lets me do what I've always wanted:  customize a design for my taste and figure, and it is EASY.  I signed up as a beta tester when only one base design was available.  I was easily able to turn a crew neck pullover into a cardigan with lace panels on either side of the button band and down the back, add waist shaping, and it fits **perfectly.**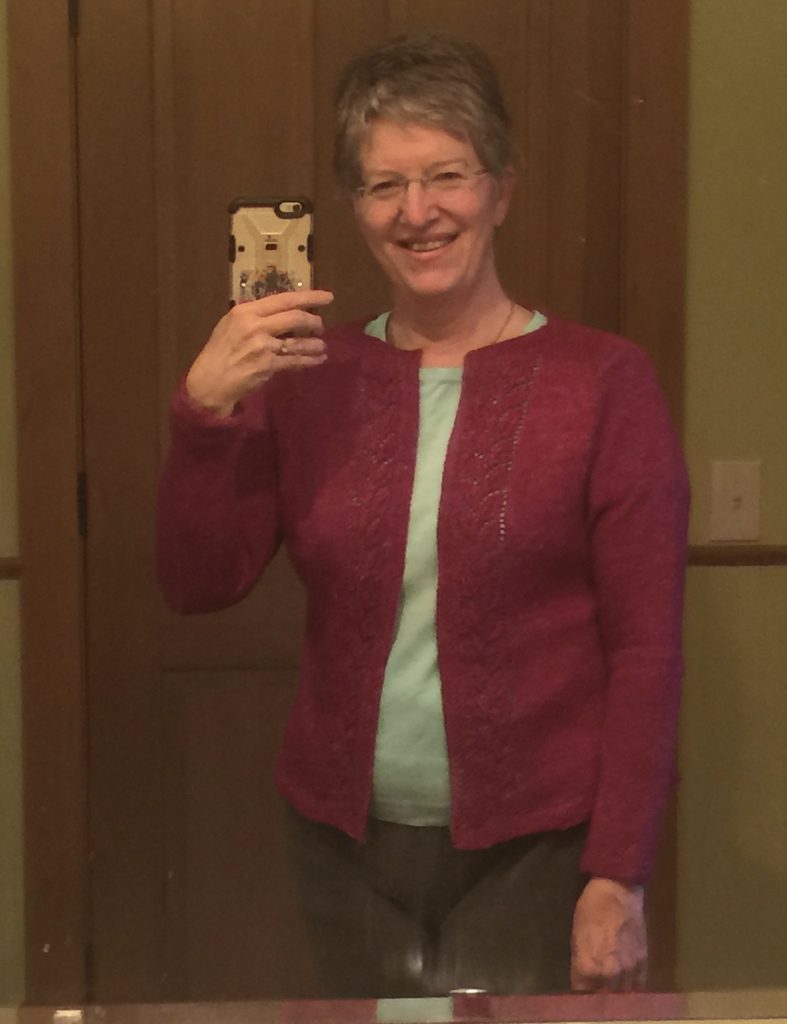 The row counters are so easy to use—keep the phone by your chair—and keep you on track.  So does being able to check off a section done and using the Checkpoints to make sure you have the correct number of stitches.  I'm looking forward to even more base patterns.  I've recommended this app to friends and in knit shops whenever I can.  Imagine being in a shop, falling in love with a yarn, and right there in moments generate a pattern that tells you how much yarn to buy!  LOVE it!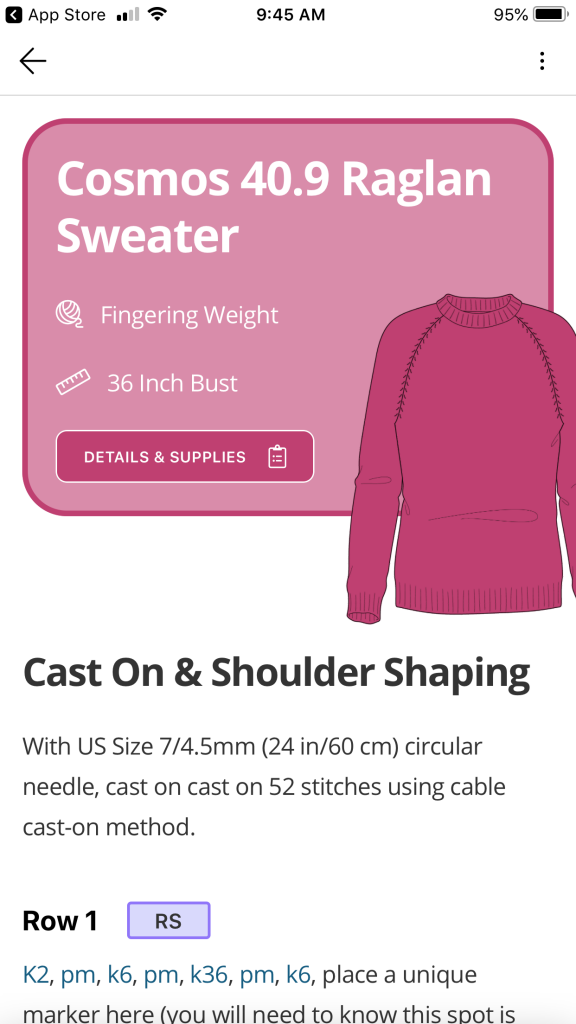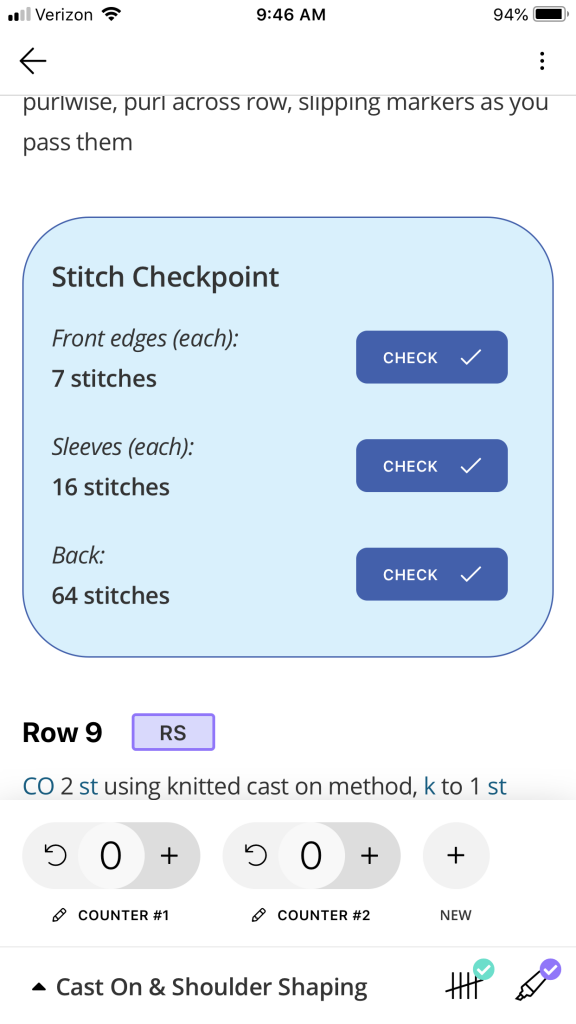 SO, if you like to knit, open up your App Store (both Android and Apple/ iOS) and download this currently-free app! Yuppers, it's five stars from me. I'm a happy sweater-wearing camper! I'm waiting for top-down cardigan with set in sleeves as a base…fingers crossed 🙂