It's a miracle…sewing for pure fun! Last summer I ordered the PDF download of this Eva Dress pattern by Tessuti Fabrics in Australia (don't ask me what delightful rabbit hole I fell into that led me to a fabric shop half-way around the world). I had 2 1/2 yards of art quilter Leslie Tucker Jenison's fantastic Warehouse District design printed on Kaufman's Essex cotton-linen blend, a perfect weight for this jumper (there's also a short sleeve version). Be sure to see the short video below!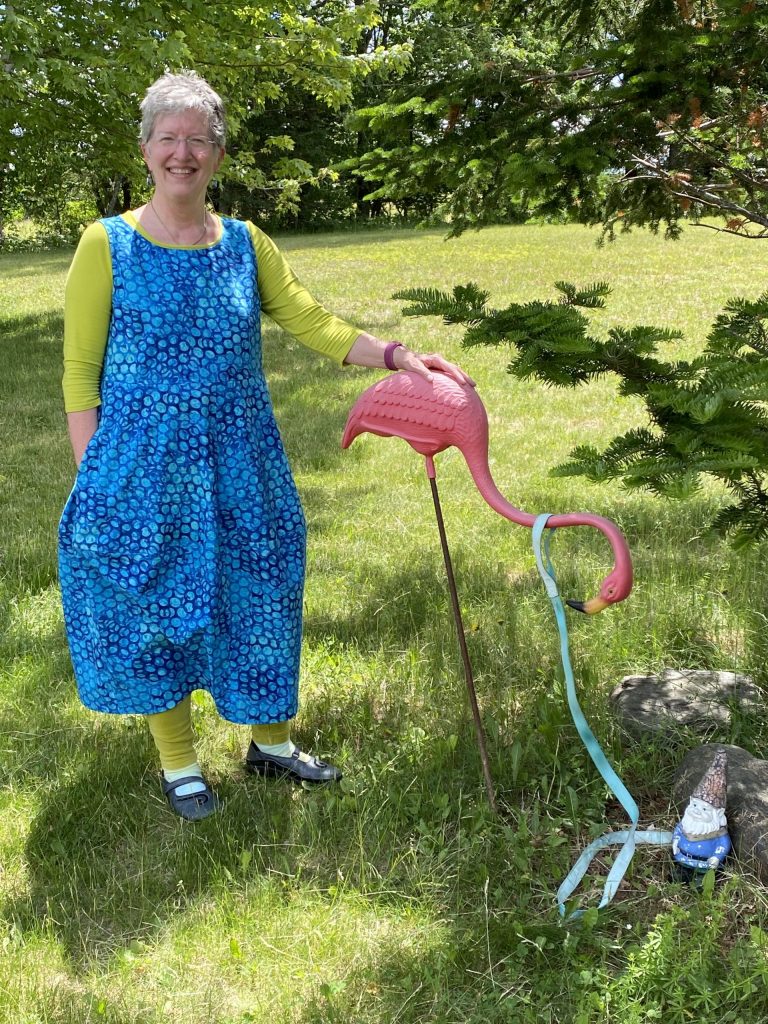 The pattern is a PDF download from a fabric store in Australia. You can print at home and tape the pages together or print at a local or online copy/print shop onto A0 (about 36″ wide) paper, which is way easier! I use medical exam table paper (cheap!) to make pattern tissues, which preserves the multi-size pattern. I am a US ready-to-wear size 12 or between a Medium and Large. In this pattern, I chose the Large. It is fitted in the bodice with wearing ease but not a lot of extra room, with a roomy skirt.
I made three/four modifications:
Added a very small dart coming in from the armhole, about 3″ away from the side seam, because the armhole gapped slightly. It is only 1/4″ wide and about 2″ long. As I am small-busted, and there isn't a ton of room, I suggest making a muslin just for the bodice or cutting the top a bit oversized and fitting it carefully especially if you usually need to make a full bust adjustment. Pick a mid-skirt pattern piece that corresponds in size to the bottom of the bodice, then grade the sides to match your usual desired size.
Because I live in Maine where it is often cool (or cold), I wanted to be able to wear a shirt underneath, so I lowered the bottom of the armhole by 1/2″ (a bit more than 1 cm), tapering to 2″ on either side (5 cm).
I lengthened the pocket by about 2″ so I could slide my large iPhone in and there would be no risk of it falling out. My fingertips just brush the bottom of the pocket.
The fourth change I ended up not making: I was concerned when I measured the circumference of the hem that I wouldn't be able to take large steps. I widened out the bottom, then basted along the original seam line. It was just fine, so I trimmed away what I had added because it wasn't needed.
If you want a short dress, perhaps just above knee length, without the cocoon or bubble shape, it would be pretty easy to lengthen the mid-skirt and just make it that way.
The pattern calls for 3 1/4 yards for a size Large. Well, I had 2 1/2 yards! I knew I could make the bias for finishing the armholes, neck and hem out of a quilting cotton, and I JUST barely managed it because the fabric did not have a one-way pattern. One pocket piece isn't quite on grain, but so what? I had very few scraps left!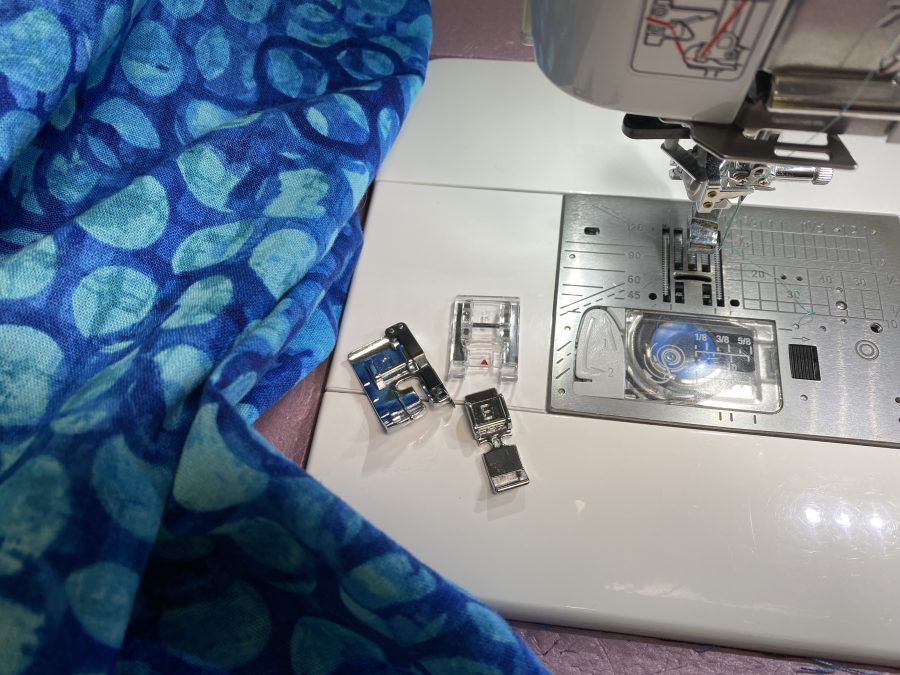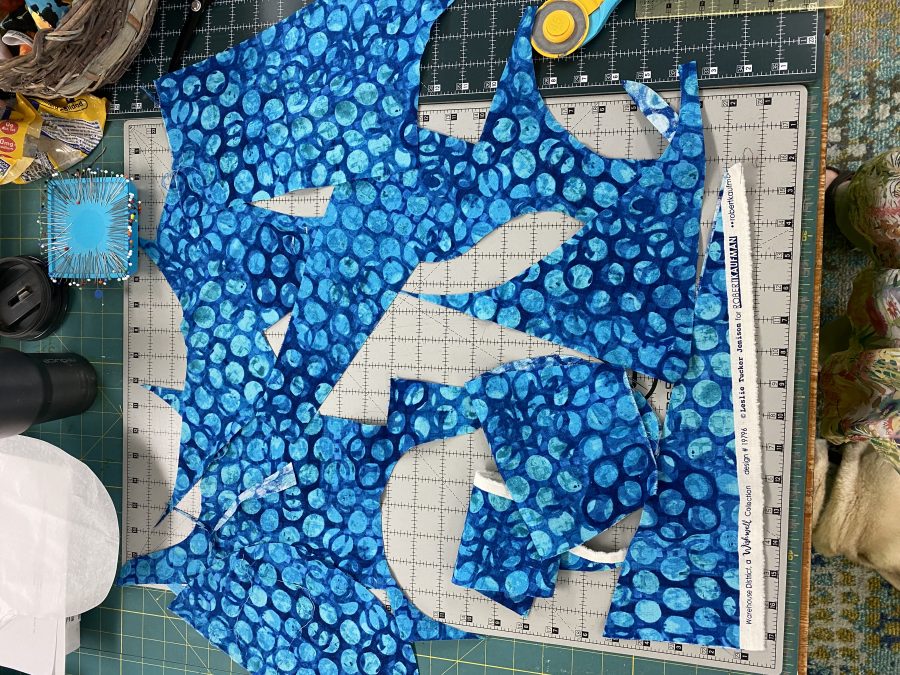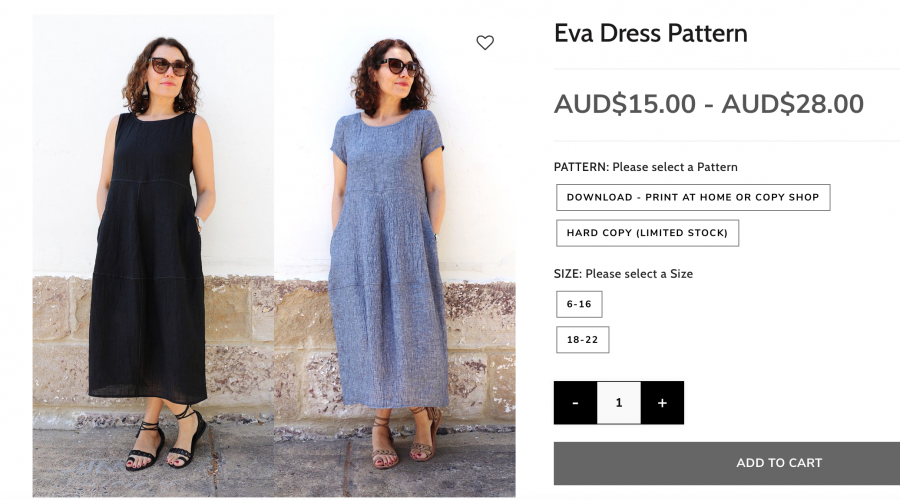 I celebrated the finish (yesterday) by wearing it to the first in-person post-COVID meeting of our local quilt group this morning!