Guess what I'm teaching online again! in August at the Mancuso World Quilt Fest!  Enjoy the video below– and then go sign up for my workshops here:  https://www.quiltfest.com/register/world-quilt-show-online/workshops-by-instructor/sarah-ann-smith-bindings-facings/    For more info, you can also visit my workshop page here.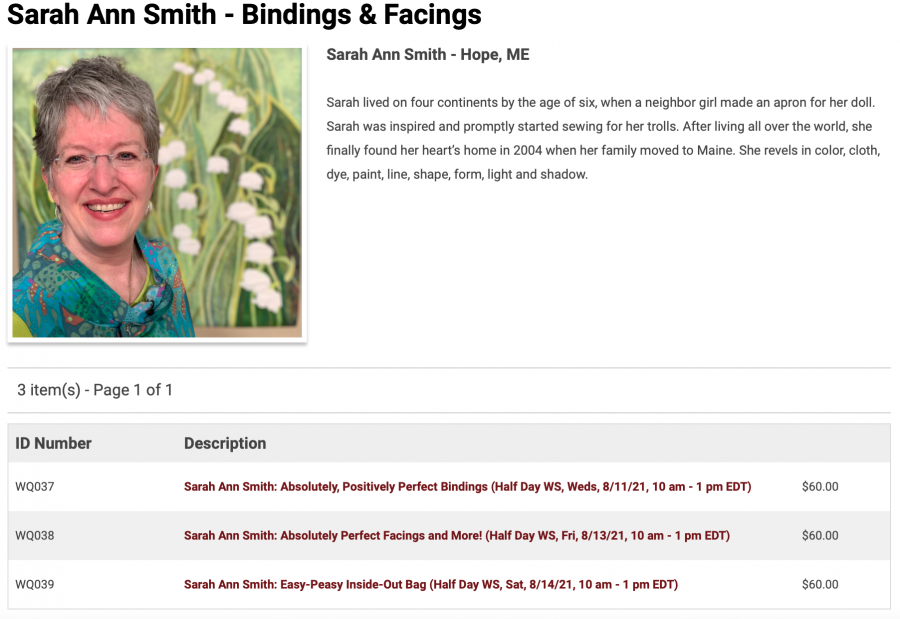 These are three of my favorite workshops, and in consideration of SUMMER and being able to get back out into the world (WOOOOOT!), I chose half-day workshops so you can learn then go play and actually smile at people–all of their faces–in person!
This is the LAST TIME I'll be teaching online win a public venue (there are two guild jobs I'm doing online) this year, and I don't know if I will be teaching online next year or not. For sure, I am cutting back on my teaching schedule, so get these while you can! Hope you'll join me!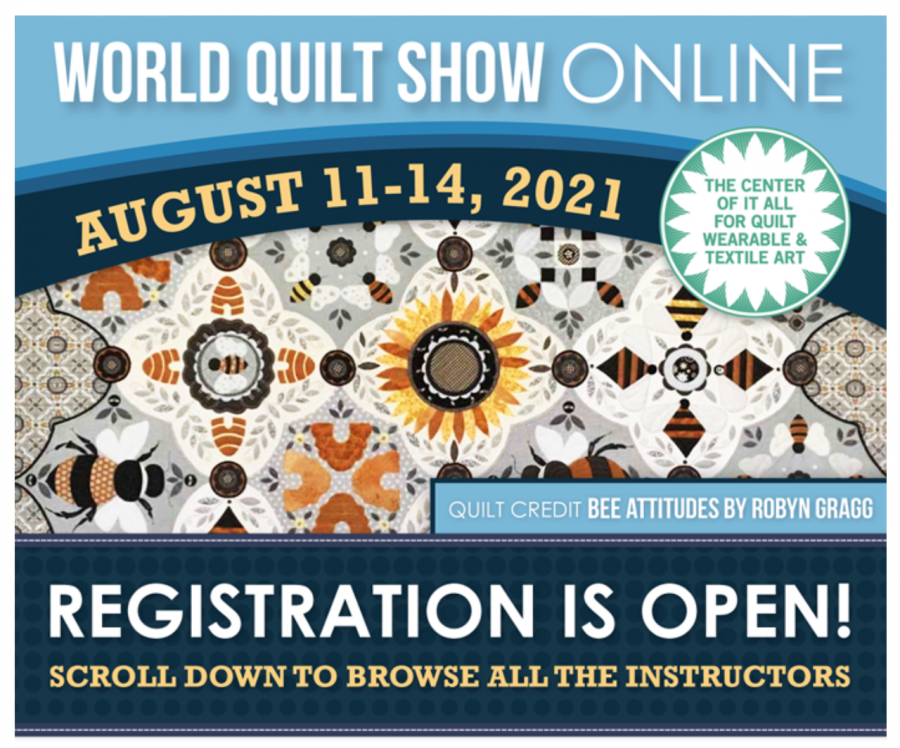 PLEASE feel free to comment and ask questions!