Art should be like a holiday: something to give a man the opportunity to see things differently and to change his point of view. -Paul Klee, painter (18 Dec 1879-1940)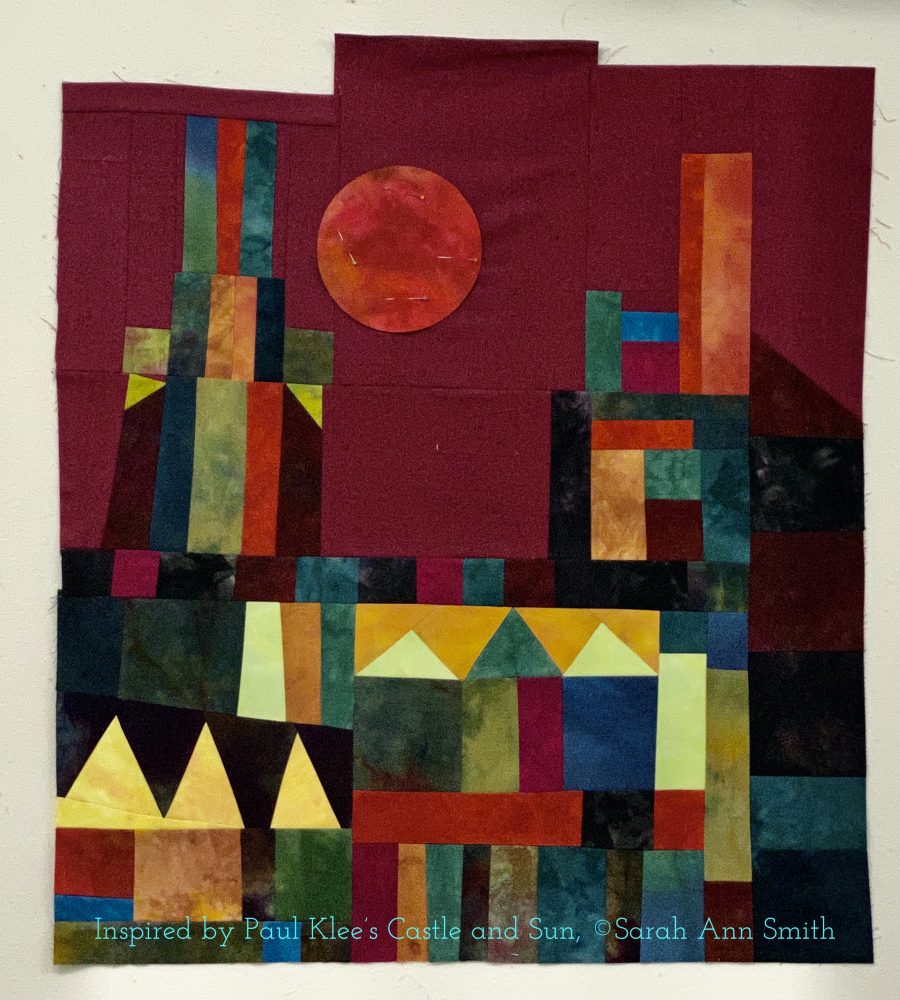 So I'm part of Mt. Battie Modern Quilt Guild, one of two local groups. This chapter, part of the MQG (Modern Quilt Guild) is the smaller of the two and is almost completely comprised of members of Coastal Quilters (the other group) which is part of the statewide Pine Tree Quilt Guild (Maine is the Pine Tree state). For once, I decided to participate in a round robin sort of thing. This year, the group opted to have each person do a block for ONE member of the group, doing it every other month or so.
Let me tell you I was stumped. I started by pulling fabrics.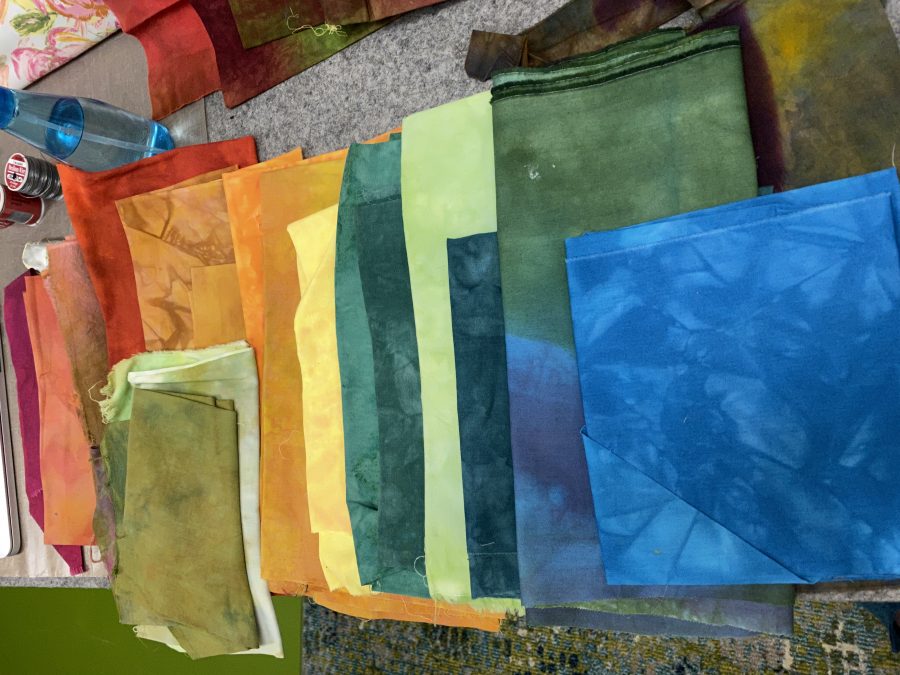 This past month was Becca's turn. At first her prompt had me totally baffled: Paul Klee – Swiss/German Artist 1879-1940, use solids/read as solids, and she quoted several bits about his style and inspiration:
Klee … greatly admired the art of children who seemed free to create free of models or previous examples. In his own work, Klee often strove to achieve a similar untutored simplicity, using the intense colors inspired by an early trip to North Africa and by line drawing in the unstudied manner of everyday craftsman.
Klee suggests that color, shape and the faintest suggestion of a subject are enough to powerfully recreate in the eye of the viewer the actual feeling of repose the artist experienced in the original landscape.
Once I started pulling fabrics, though, I got excited. I googled Paul Klee…well first I googled Klimt and it didn't seem to jive, then Becca corrected my mental jump from Klee to Klimt and things made more sense. I thought this quilt looked like good imagery for improv piecing: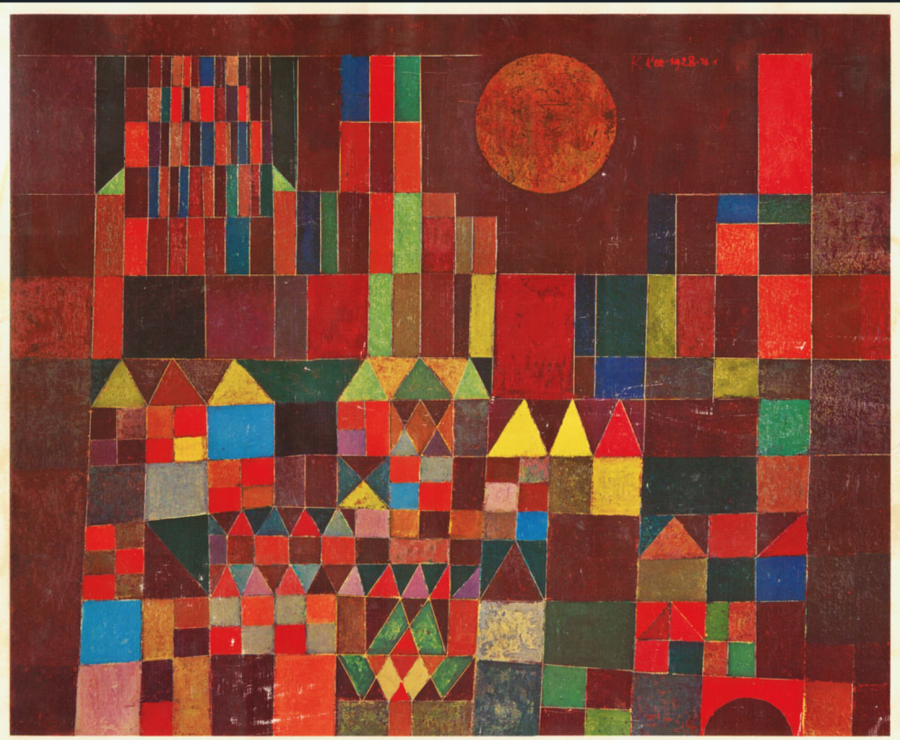 I started with the pointy roofed houses and made two sets, then did some strips. I made my castle wall darker and shorter than his, but opted to have two towers reminiscent of the ones here. I used a few pops of the brighter yellow and ochre and the light green and the bright blue scattered hither and yon as in the original. I really liked the odd jigs at the top so left it up to Becca to leave them or trim.
At about 24 x 27 inches, it is a rather large "block," but only took me a couple days to put together. There may be something to this improv stuff! Anyway, I had a ton of fun and am energized to dive into dyeing fabric and new work in January once the holidays are done. Hope you've enjoyed!