Part of every new year should be learning new things…and I'm starting with the Accuquilt GO!
As part of the Michael Miller 2020 Brand Ambassador program, we received the Ready. Set. GO! Ultimate Fabric Cutting System from Accuquilt. It includes an AccuquiltGO! plus the 8″ Qube (a set of dies to cut shapes often used in piecing 8″ blocks) and a ginormous die to cut my own 2 1/2″ strips. I've never seen one of these used in person, let alone done it myself. They are supposed to be lots faster than traditional rotary cutting and more accurate to boot. That makes two things where I need improvement–grin!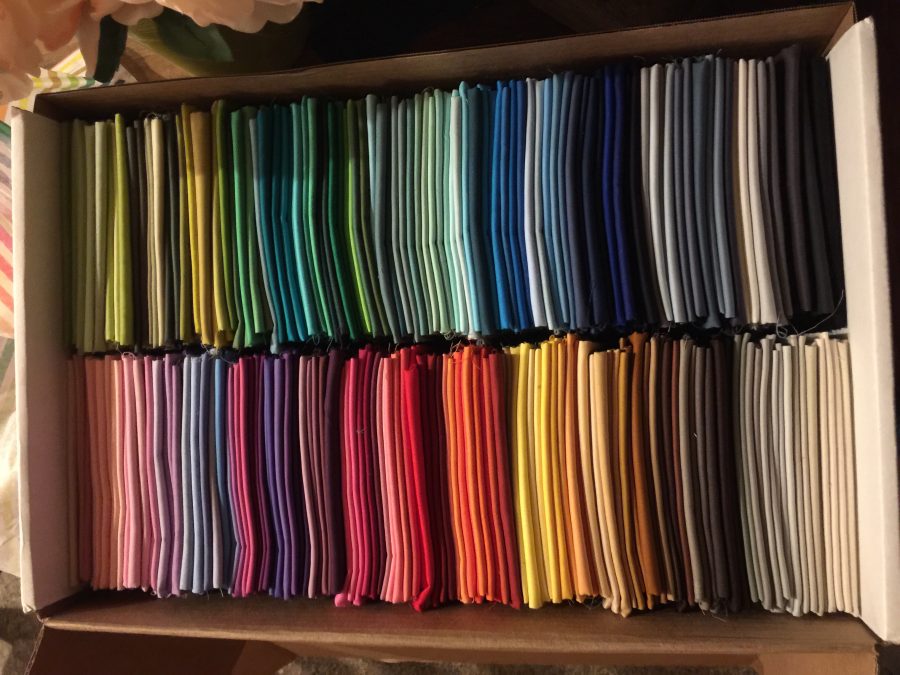 A while back, I was deliriously delighted to learn I had WON all 214 colors (above and below) of Michel Miller's Cotton Couture (this was before I even applied for the Brand Ambassador program). I've been wanting to make a quilt I shall call "214." As I've been waiting to upload this post, I realized that I can use the AccuquiltGO! to do the majority of the cutting, even the sashing! If I use the die for 2 1/2″ strips, I can then manually cut those in half vertically to get the 3/4″ finished strips I want to use for sashing. And then (!!!) I can use the die to cut 4 1/2″ squares (4″ finished) — if I am careful — to subcut the strips into 4 1/2″ lengths to match the size of squares I'm going to use in the quilt! Stay tuned…guess what I'm going to do today!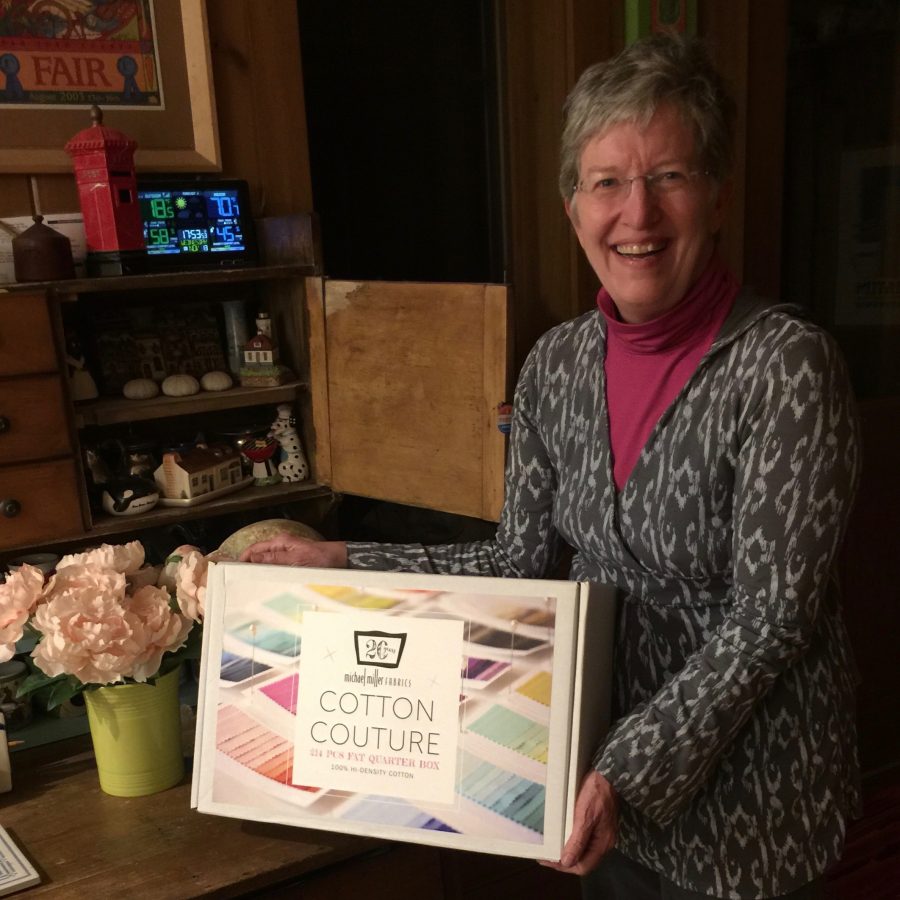 So, with that I am going to sign off and go play with my new fabric and toys!