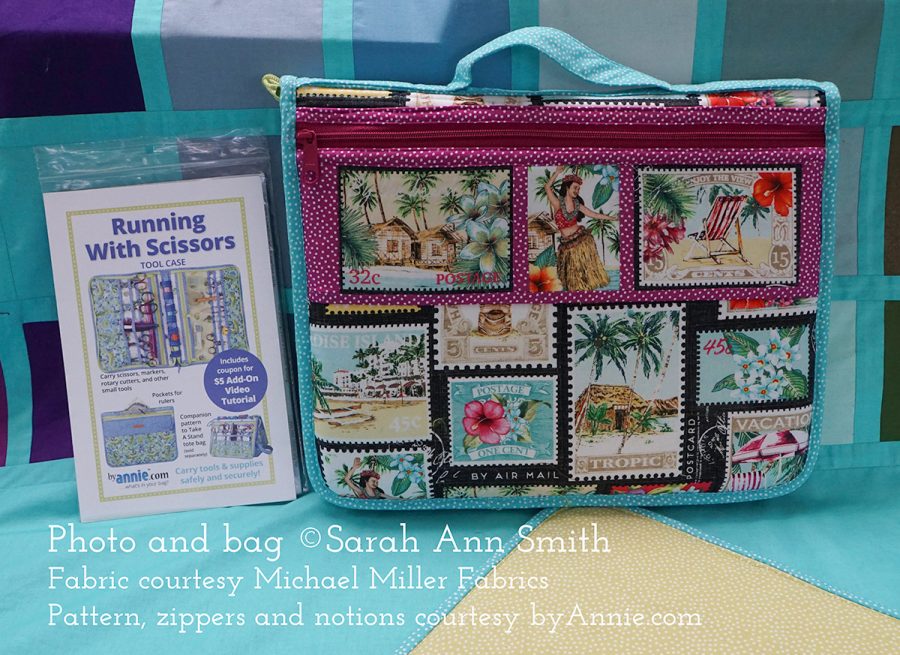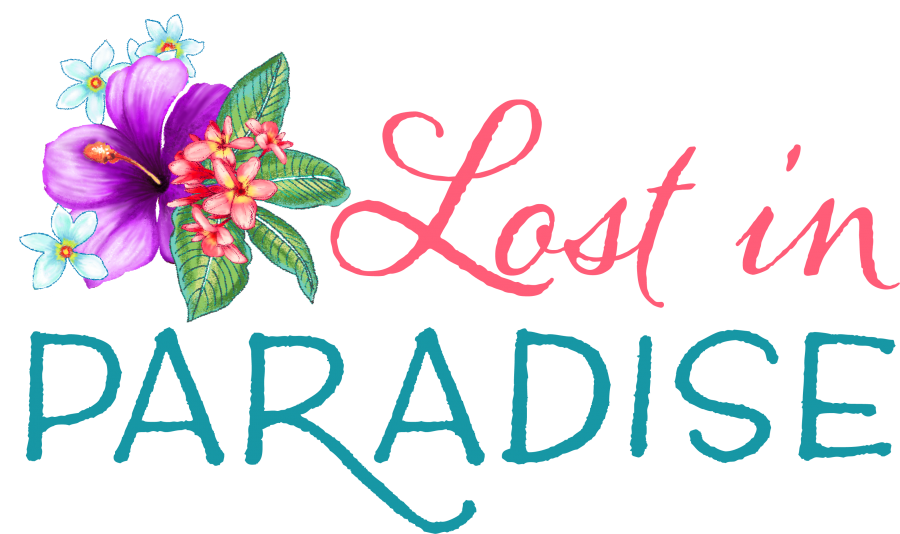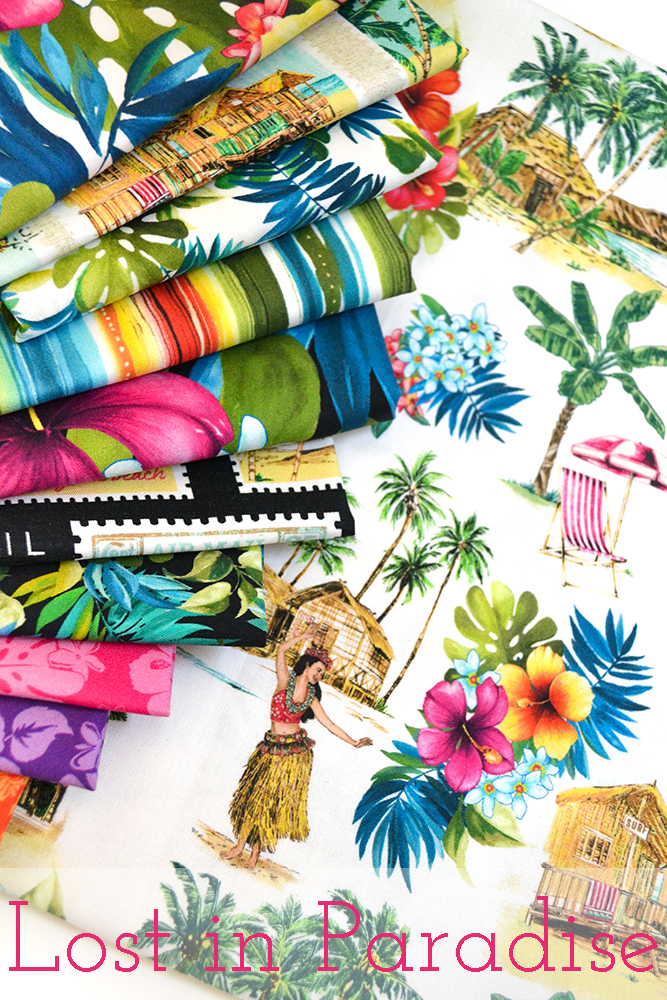 When I selected this fun line of fabric for one of my second quarter projects as a Michael Miller Brand Ambassador, a global pandemic wasn't even a blip on most of our radars. But who wouldn't love to be on a beach with a balmy sea breeze, enjoying the turquoise waters and lush green foliage of a tropical splendor. Well, now that COVID-19 and hunkering down at home are the order of the day, a virtual escape is even MORE fun.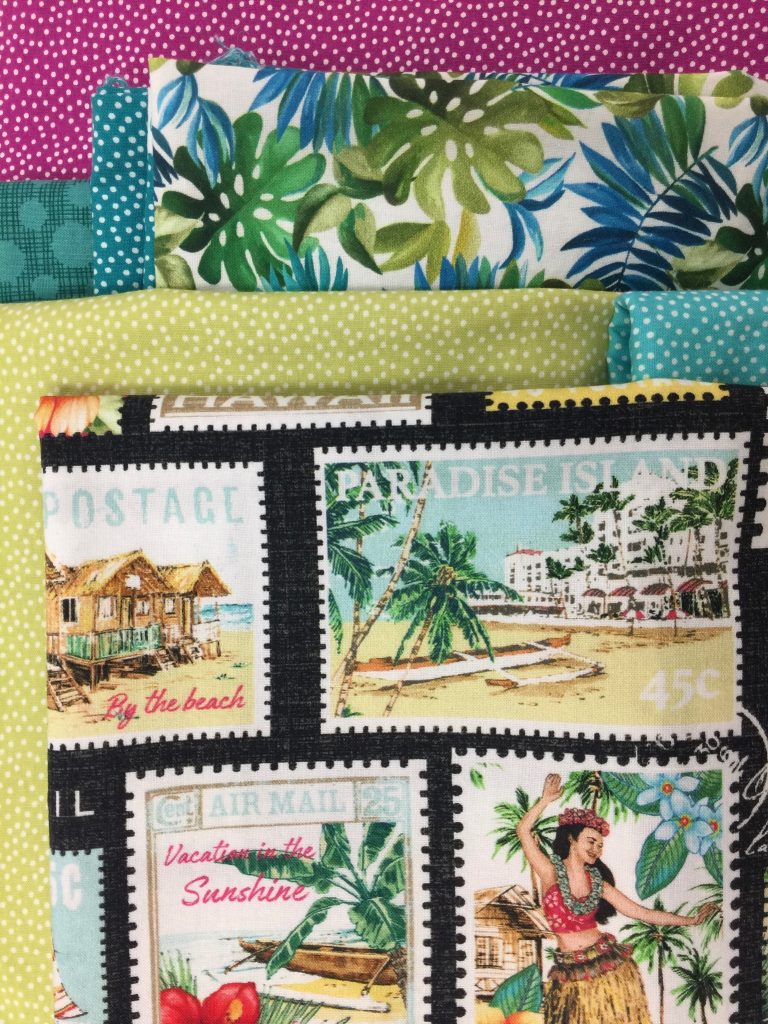 For some time now, I have been "collecting" patterns from byAnnie.com. I decided now was the perfect time to try at least one of them out.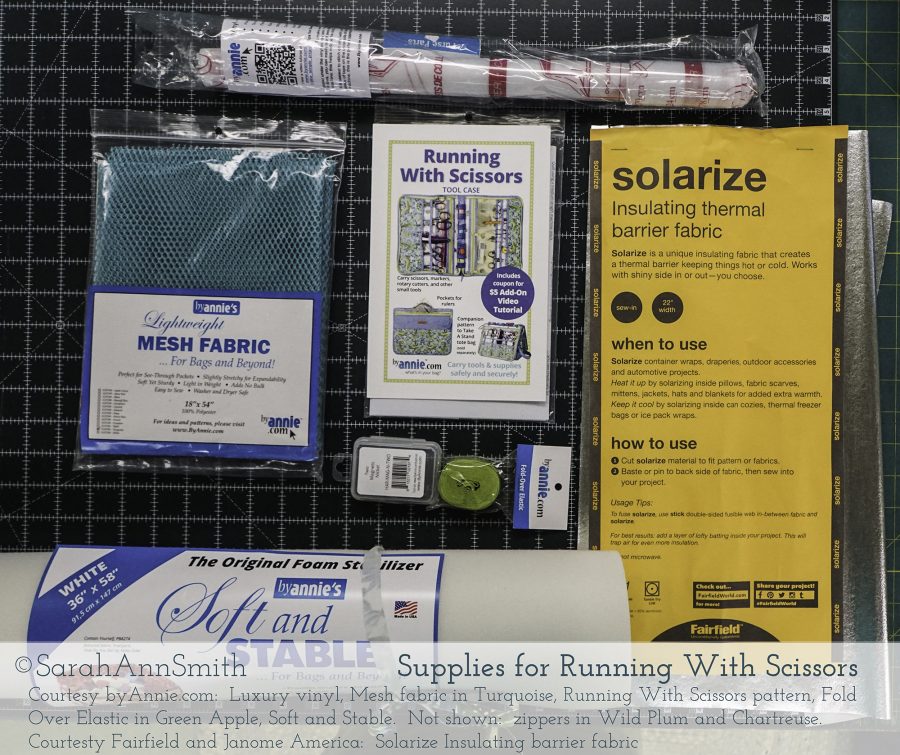 I had only done one byAnnie.com pattern before, a freebie for the Petit Four box/basket. Annie is one smart and organized lady–and with a pattern with as many parts as this case, that's a very good thing. If you are a linear thinker, you will ADORE her methodical step-by-step approach. If you are a global thinker, like me, and need to see the big picture I suggest that if you make this project skim the first 7 pages of the pattern. Then read Pages 8-9 CLOSELY so you can understand where the component parts go. Then go back to page 1 and go through it closely step by step. I don't do well when I am being led to an end without knowing the overall picture (literally as well as figuratively) or where "pocket D" goes! Once I got the overall picture, having Annie's very careful process and step by step approach was brilliant for me, too.
Annie's attention to detail and fine craftsmanship also sets my heart aflutter–I am a stickler for fine workmanship and beautiful results. You can learn a lot from her patterns, so I encourage you to go ahead and dive in no matter how complex because the instructions will guide you at every step. The Add-On videos that now come with some of the patterns are also extremely helpful. You get a "just for you" code with a pattern that allows you to access extensive information on the byAnnie.com website.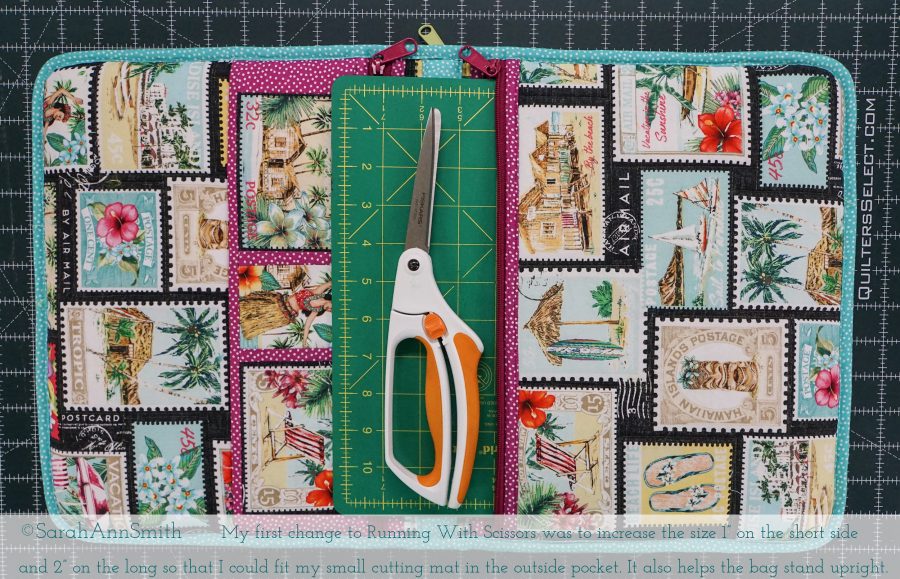 One of the first things you want to do is take an inventory of what you want to put in the case. Here is what is in my "toss it all in" bag for teaching: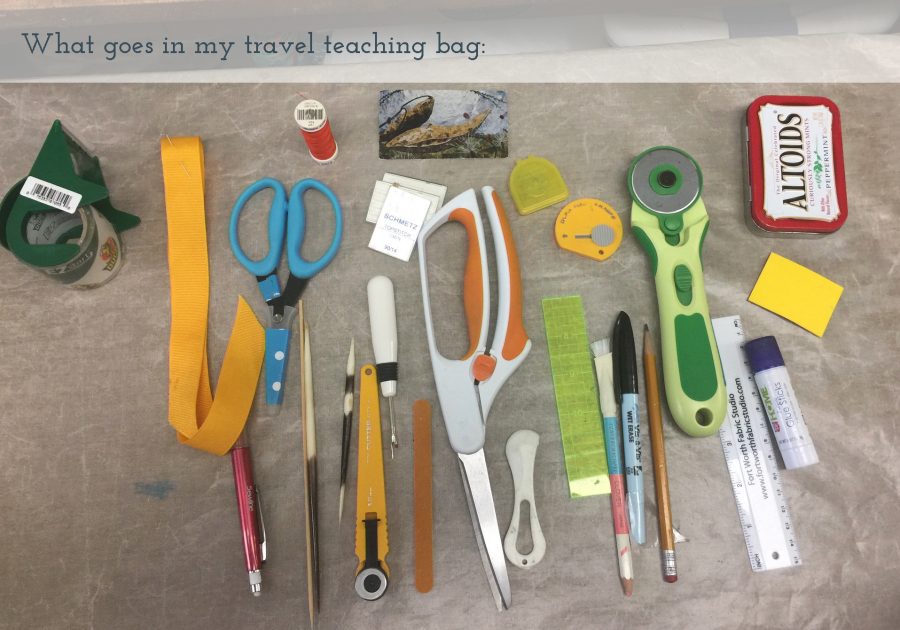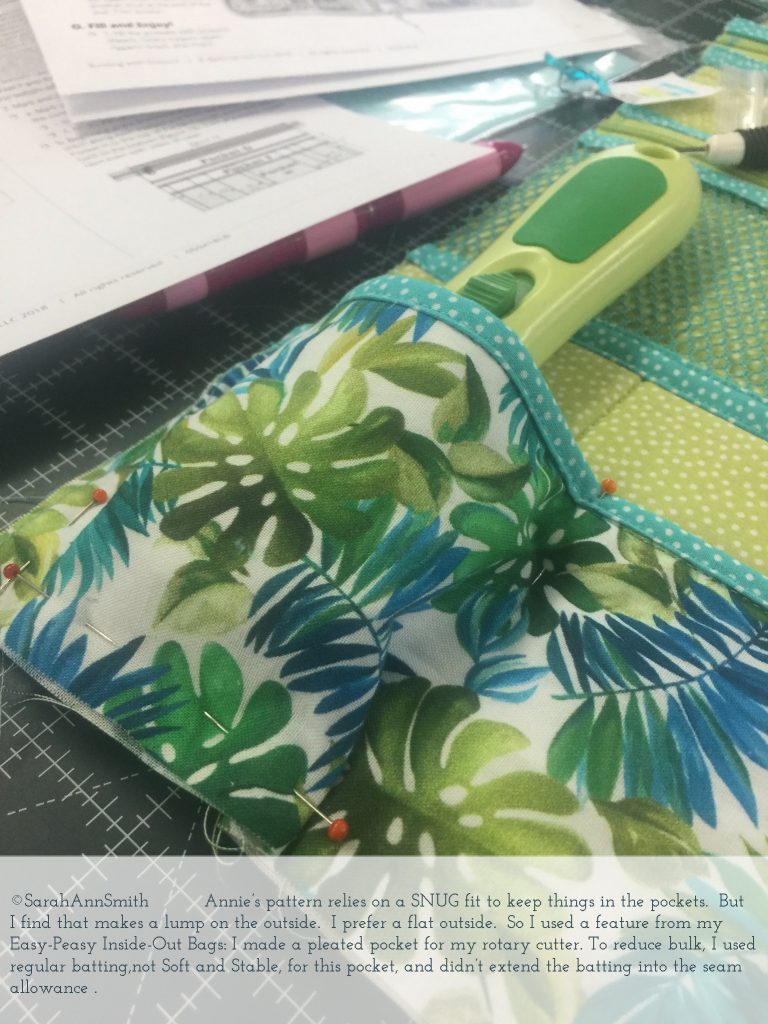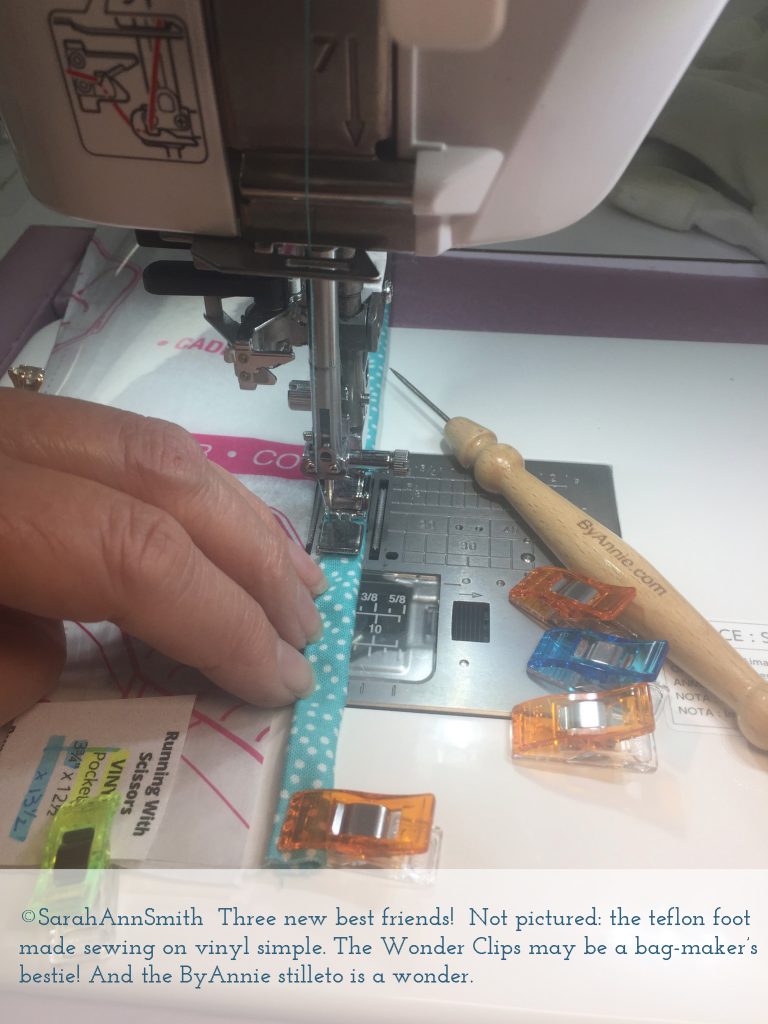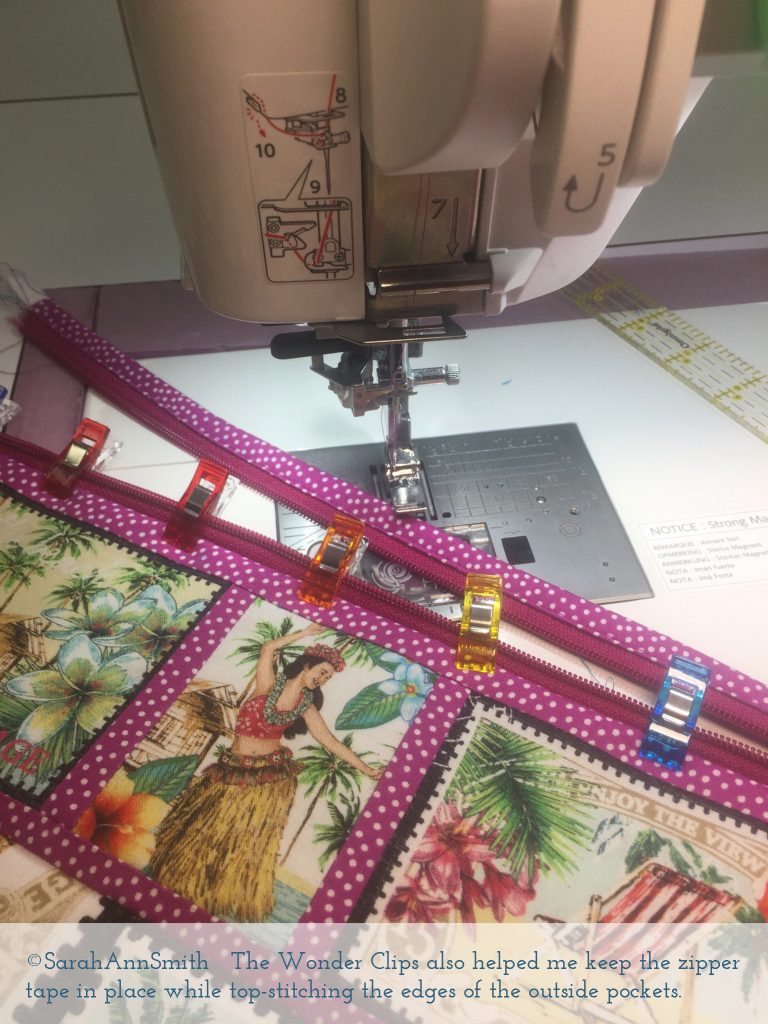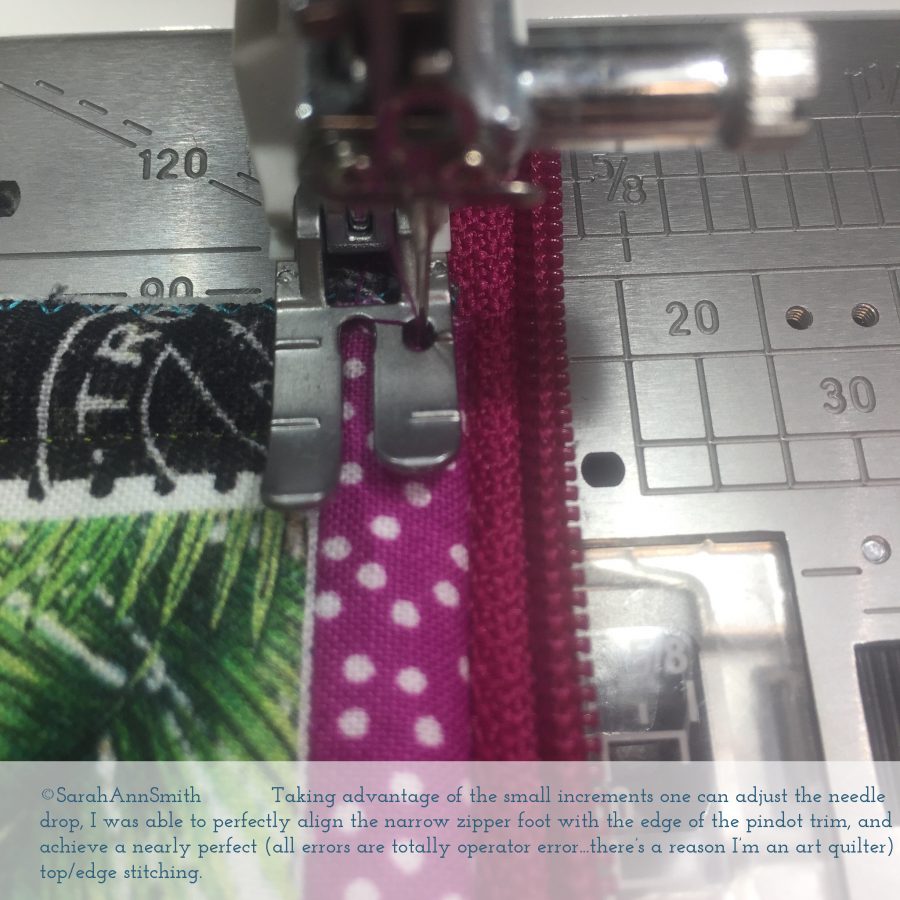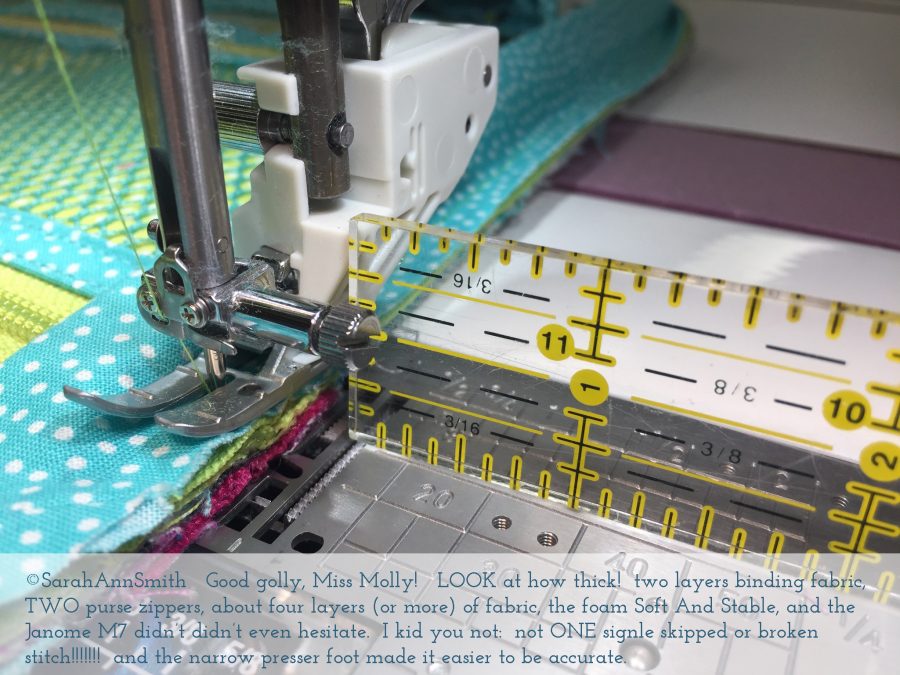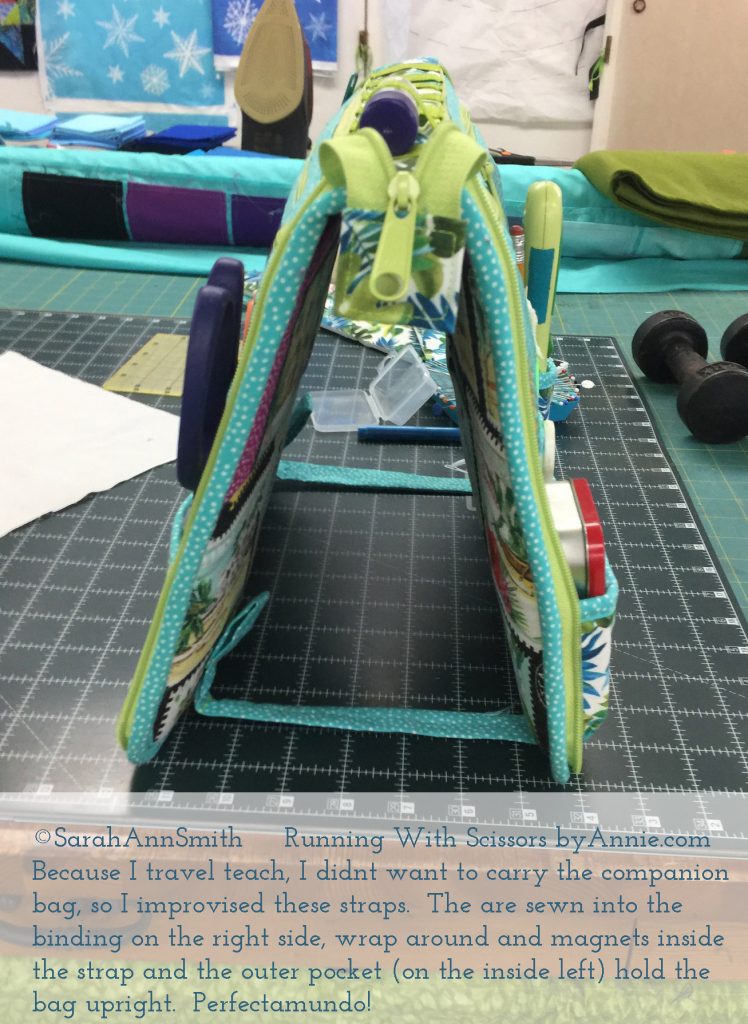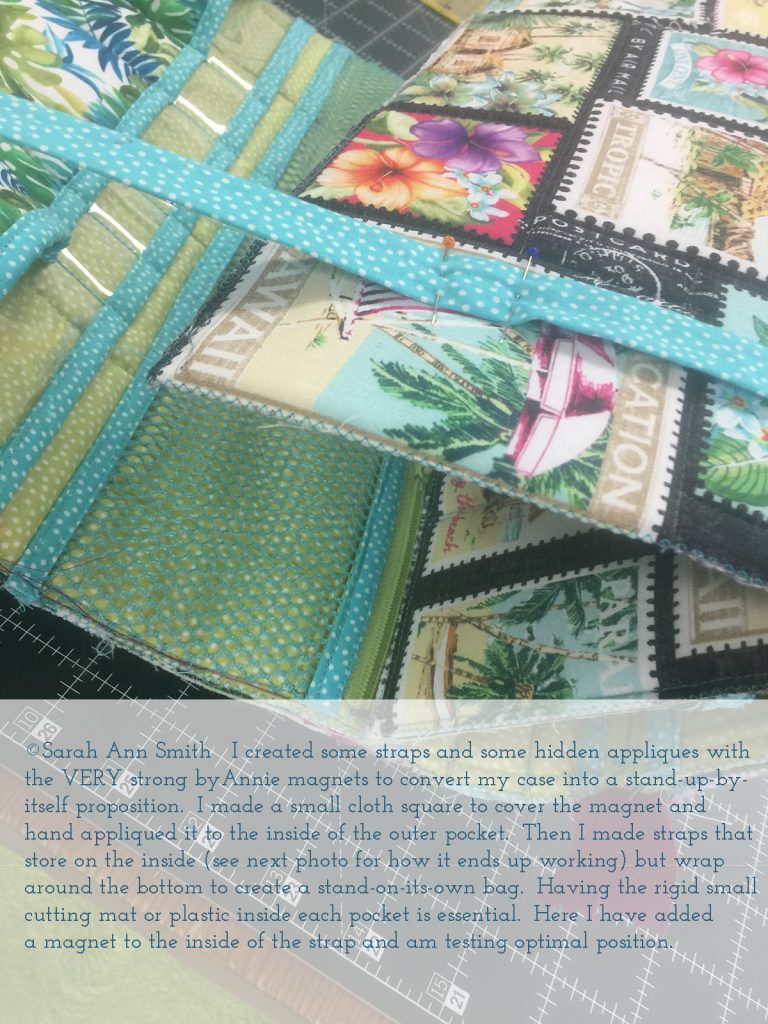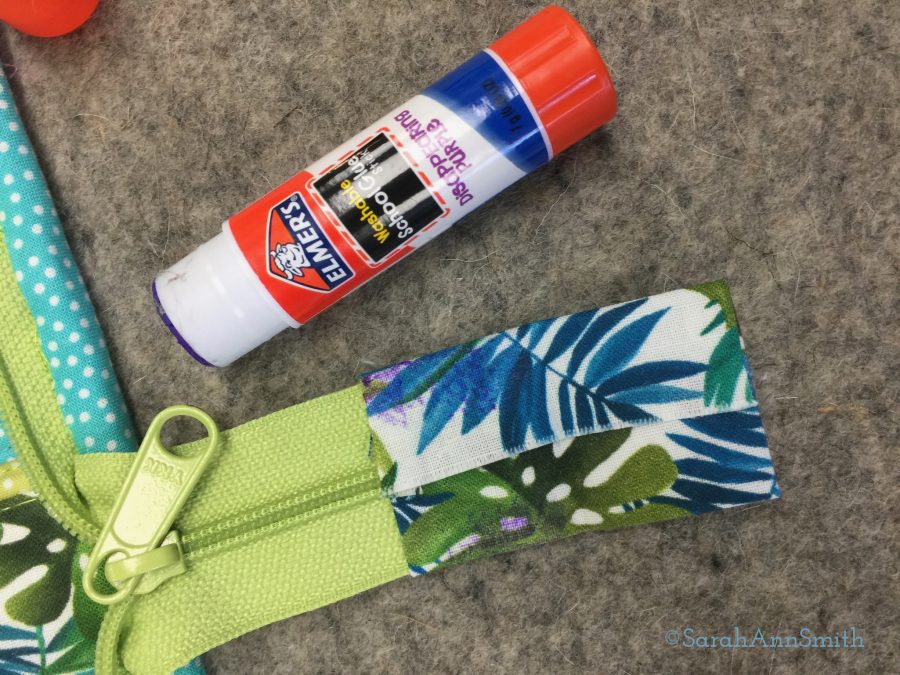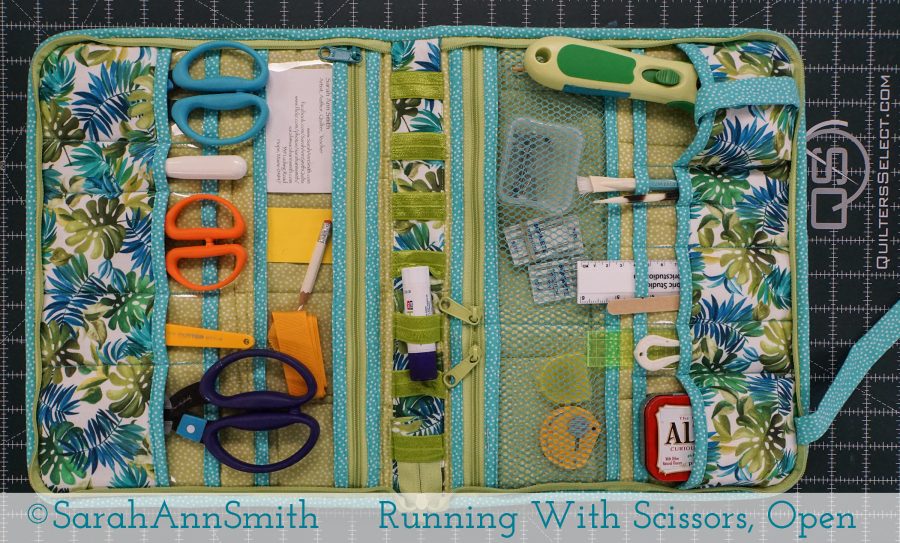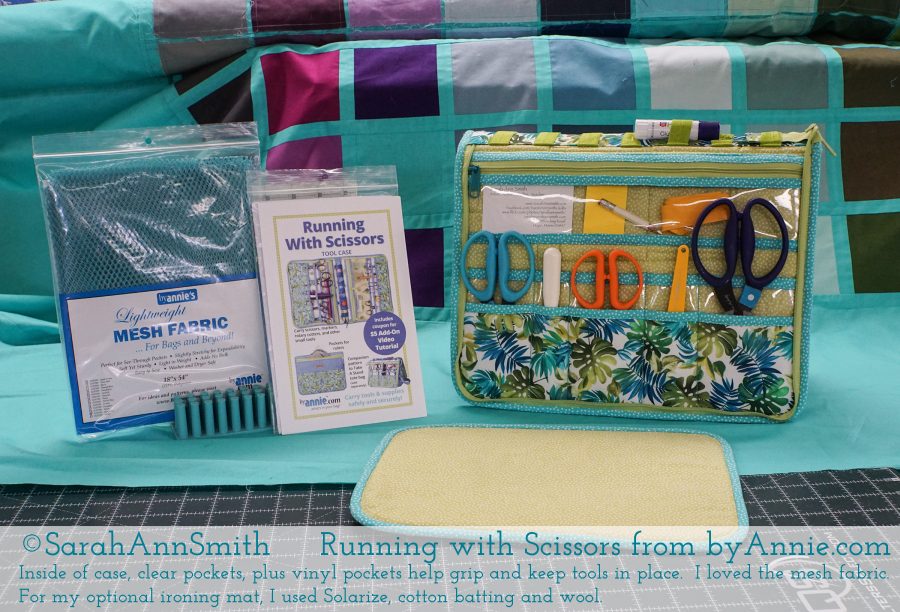 I only did one thing I wish I had done differently: I didn't quite get the measurements correct when handling the zipper on the tab end because I had modified the sizes. I expect the zipper would be easier to open if I had heeded the precise measurements, but working from the center out instead of the edge to the center. I have learned: trust Annie's patterns (and I'm not usually one to go by someone else's rules).

I LOVE THIS BAG SO MUCH–the Michael Miller fabrics just make me happy–those are SO my colors! I actually have not put it away, and reorganized my work table so I can keep it opened / standing up right near where I work. Stay tuned for my own take on bags and baskets in May and at least one other byAnnie pattern later this year!