Earlier in the year I shared that Michael Miller Fabrics is doing a Block of the Month called Peek Into Batiks. It all began here. That post has links to each month as the new block goes live. Well, June is my turn! I've got still photos and (gasp) a video! And, drum roll here is the link to the JUNE Pattern and instructions.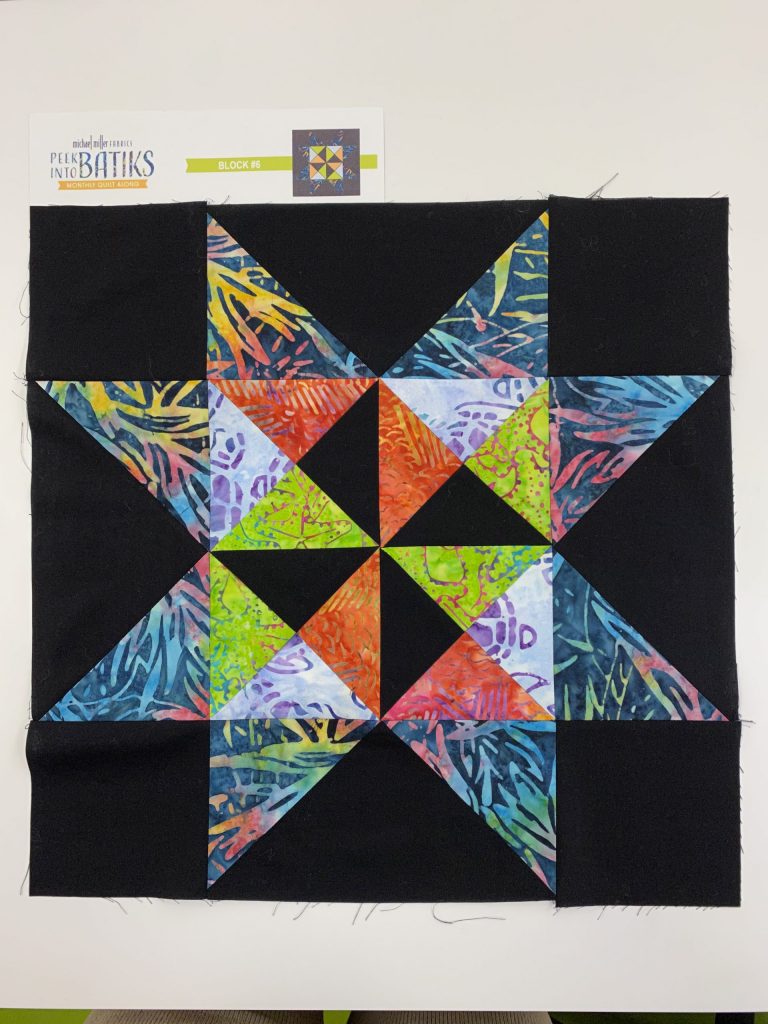 First, of course, you need to cut your fabrics. I used a hybrid method using the AccuQuiltGo! for everything except the large black triangles on the border. First, let me show you how fast it went cutting the components on my AccuQuiltGO! in this video. The video isn't perfect–I'm improving in my editing skills. I need to mark what is within camera view though! Next video will be even better…I'm learning! When I was playing, it stopped a couple times so just click play again to continue–keep an eye on where the progress bar is. Dunno what's up with that…another learning curve LOL!
Wasn't that amazing? Wait until you see the Winding Ways quilt I have in progress for later this year! For now, let's stick to Peek Into Batiks! This step is where I veer from the instructions (of course, it's me… who follows instructions EVER completely? Not me…) In the interest of fewer seams, I chose to use the flip-and-sew method for the Flying Geese Units.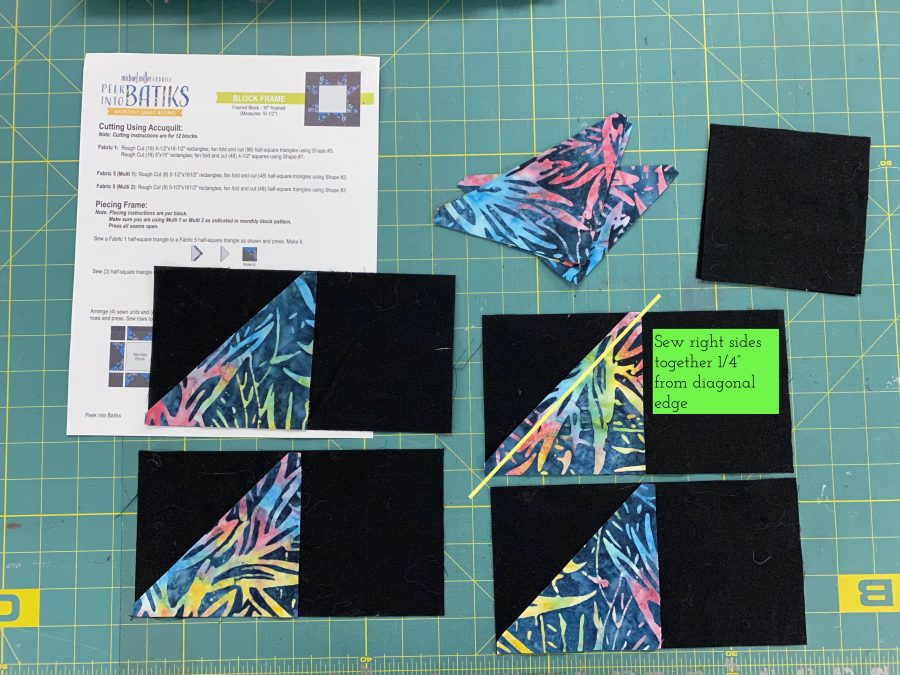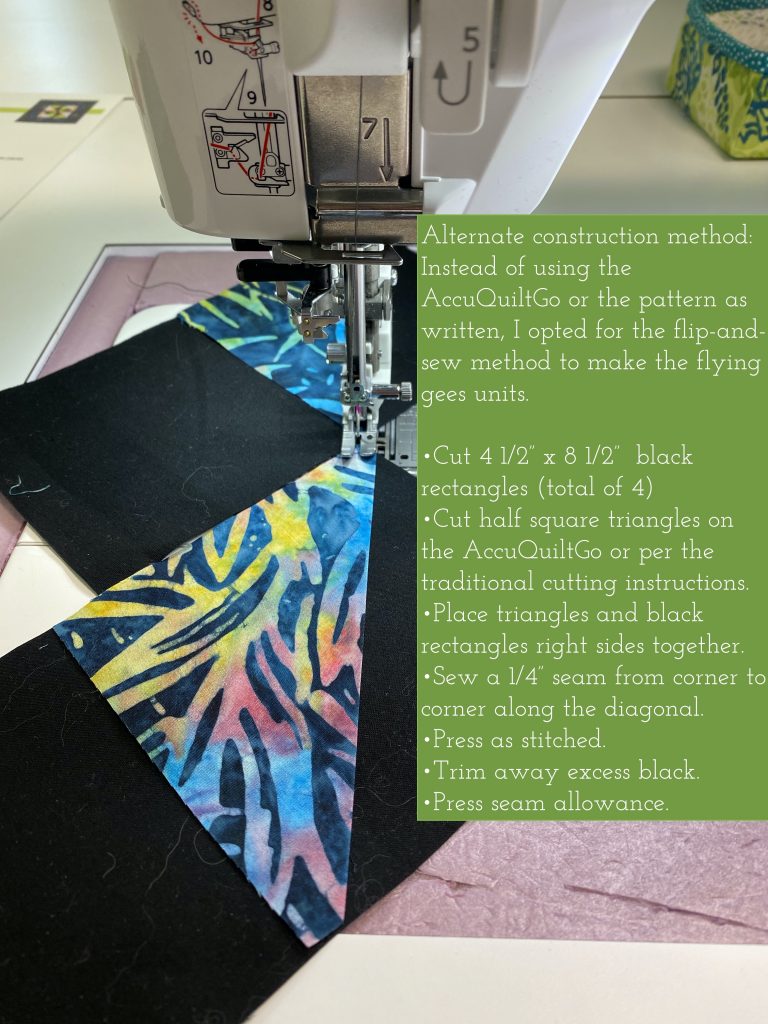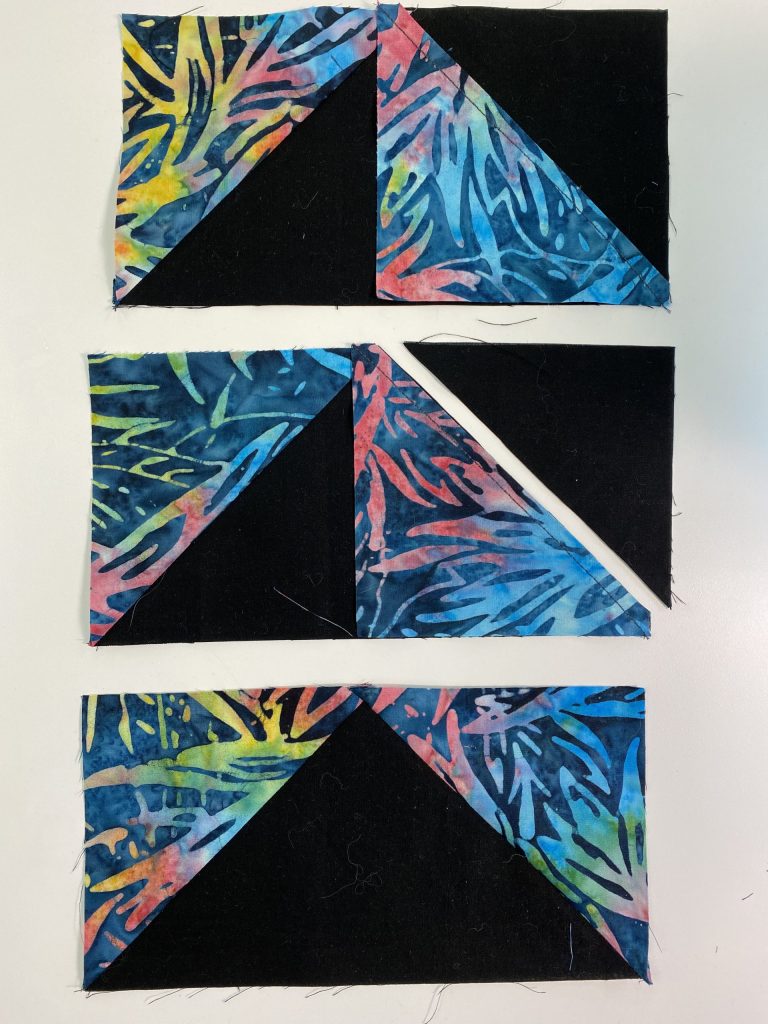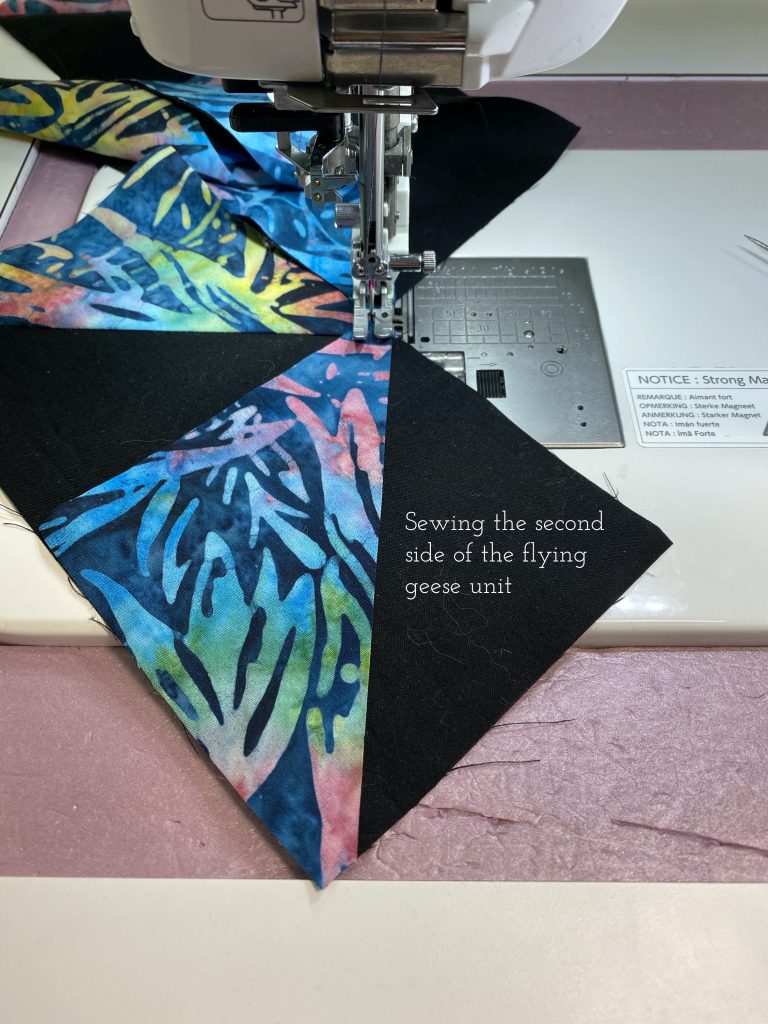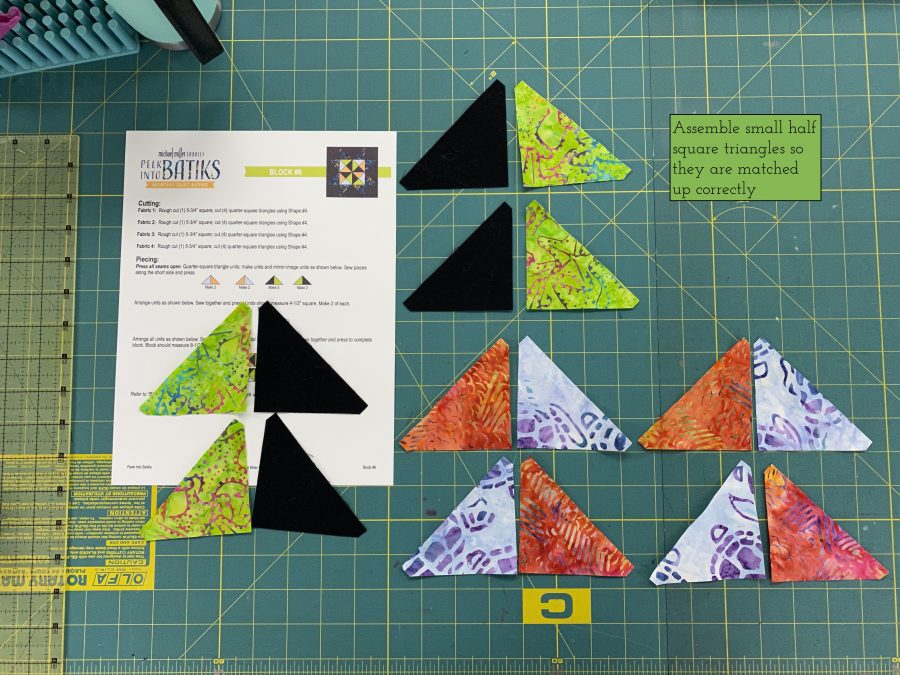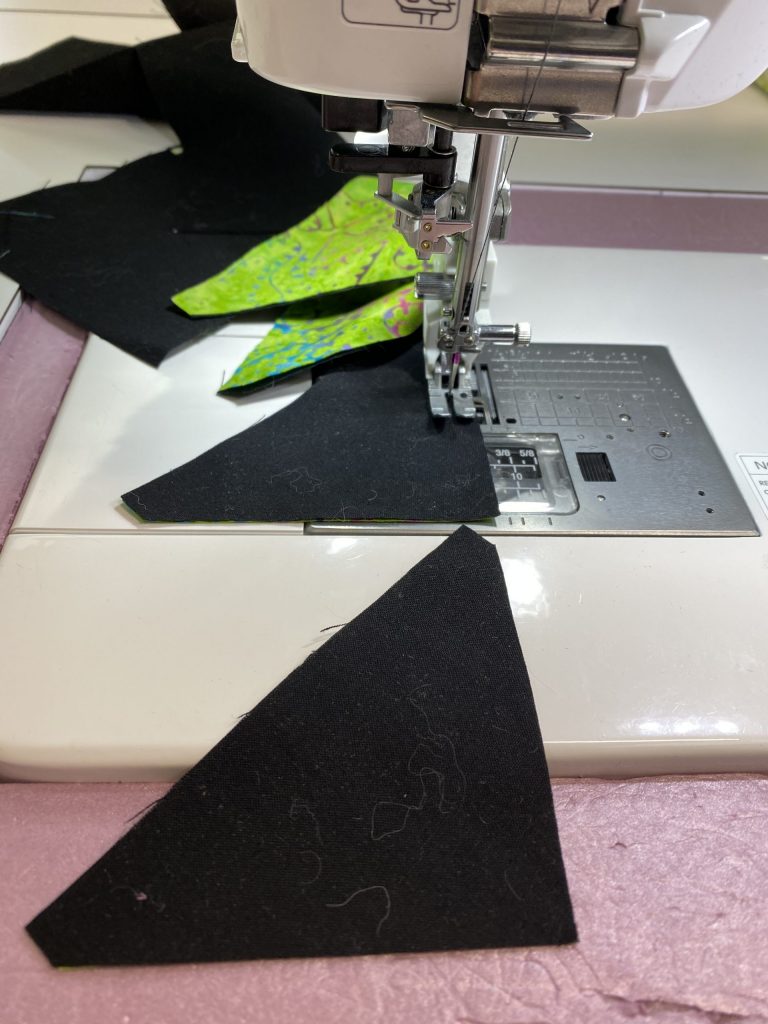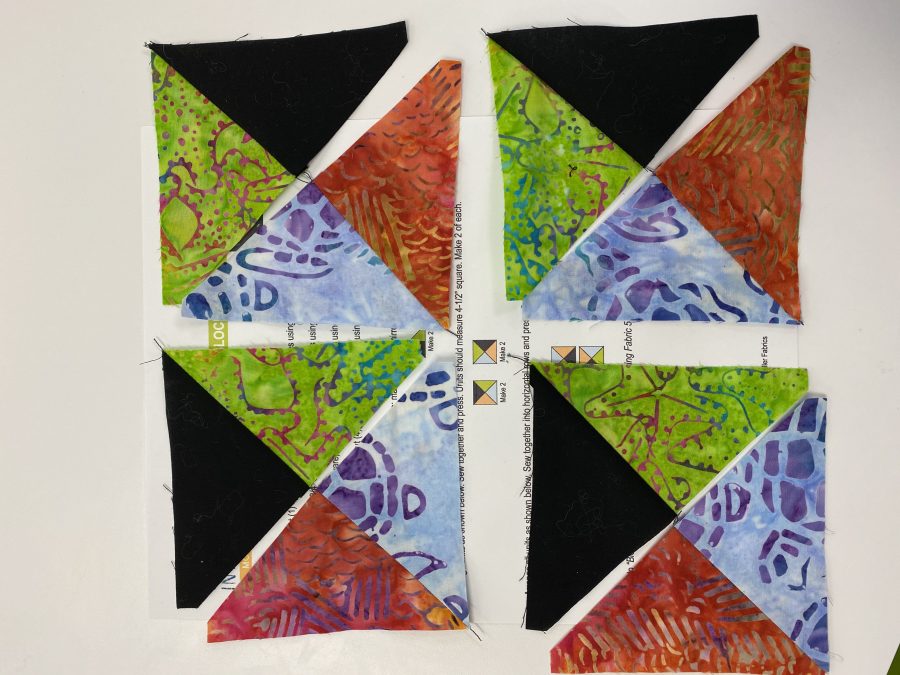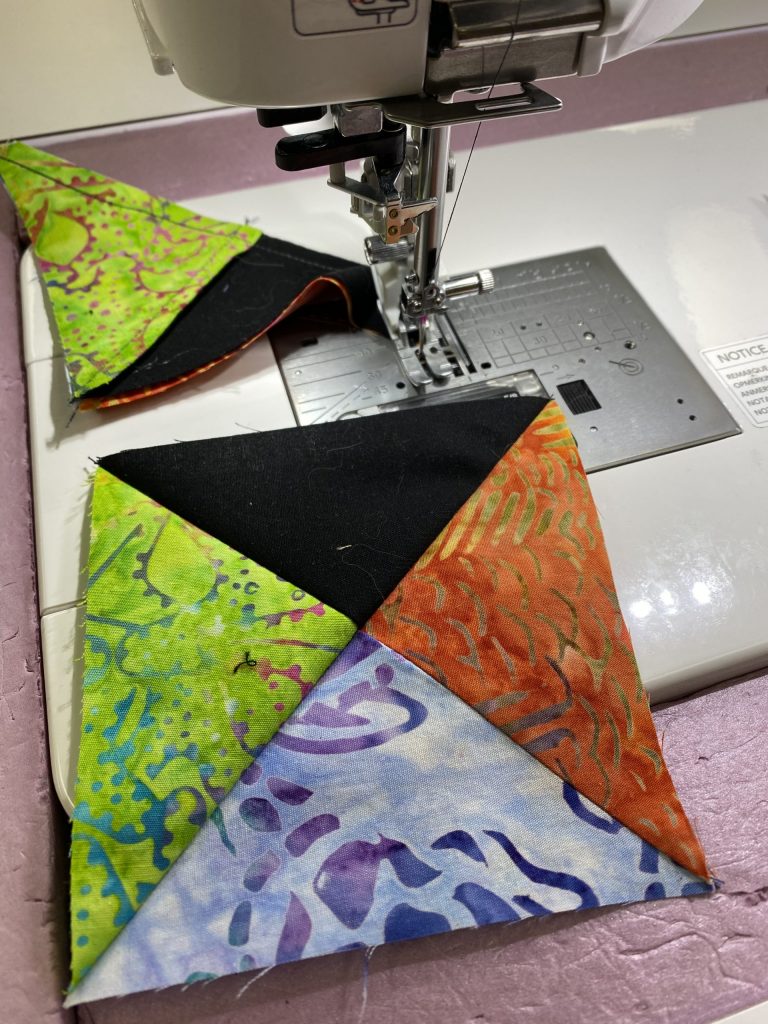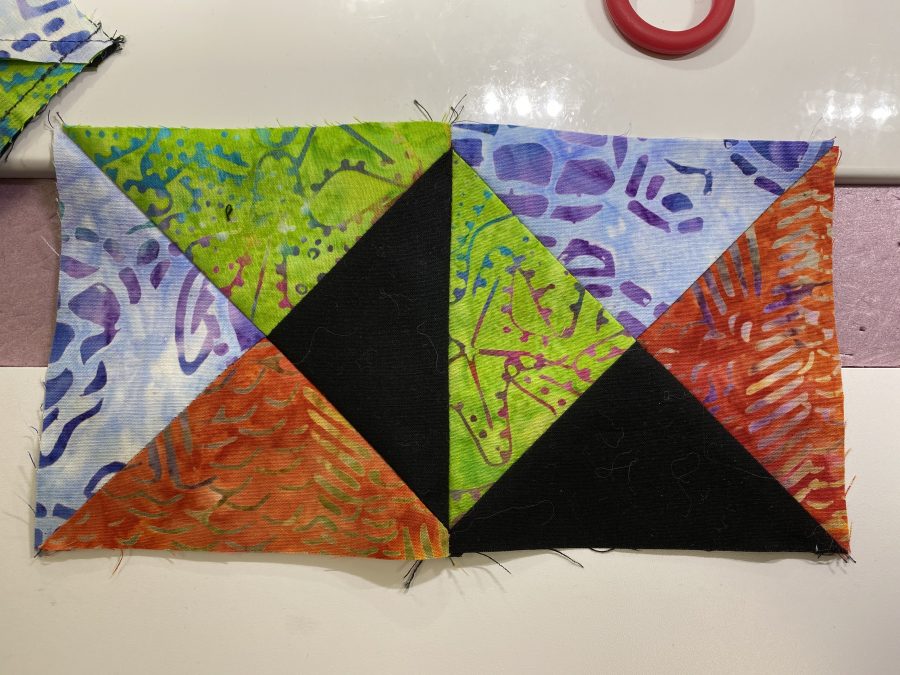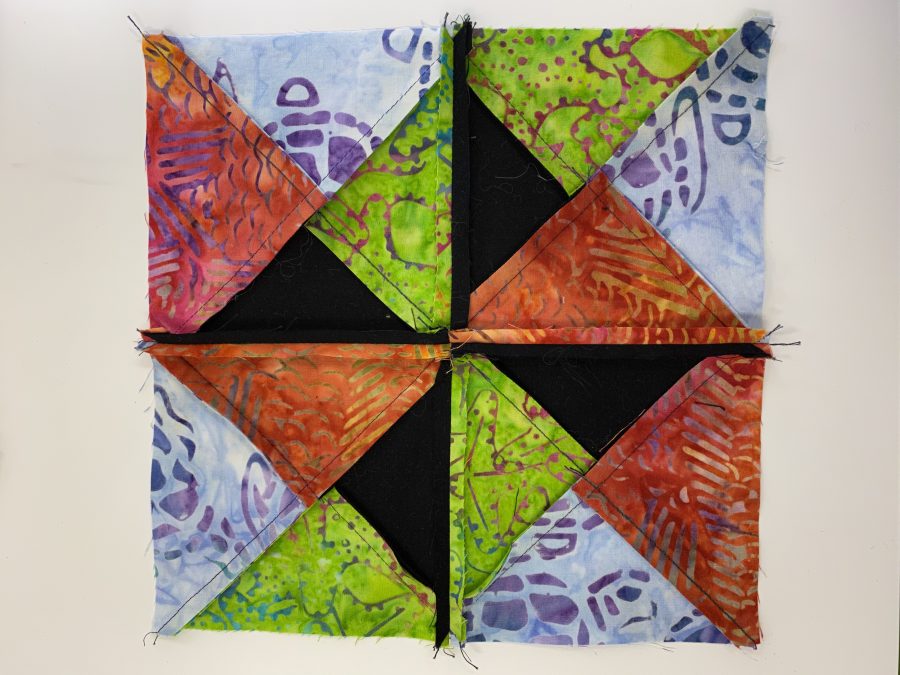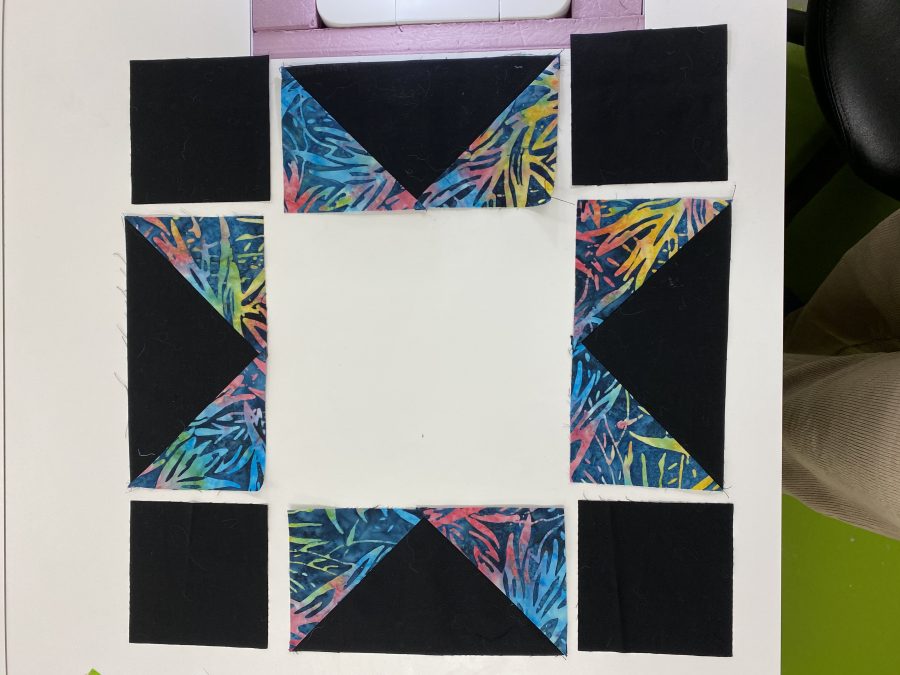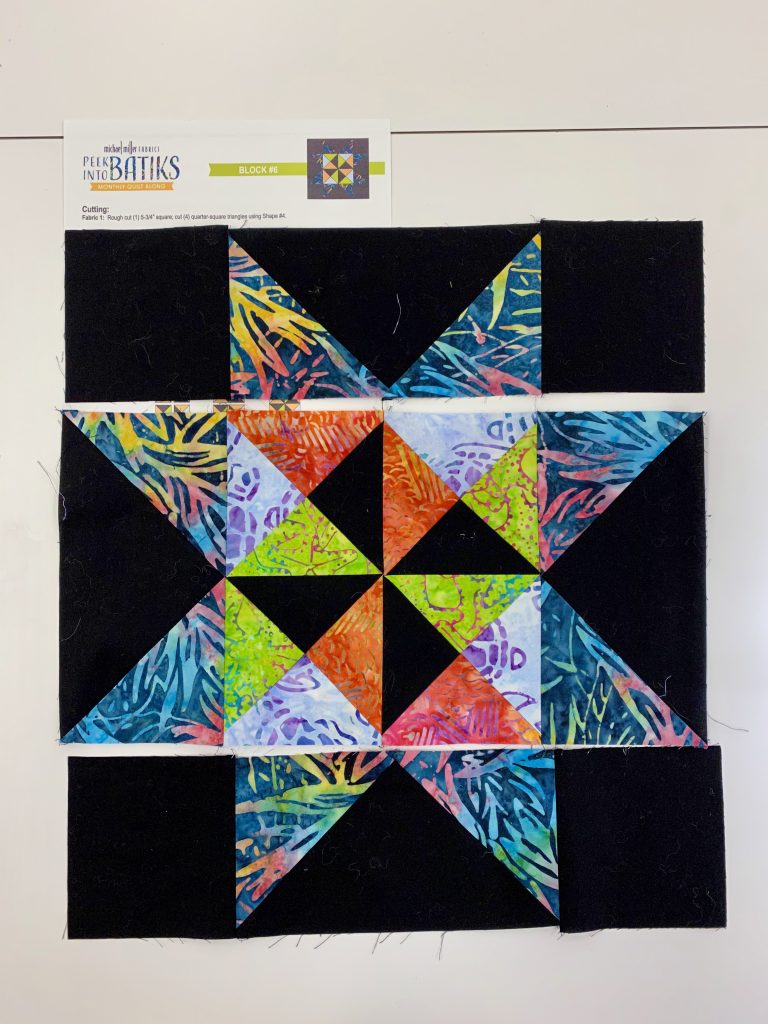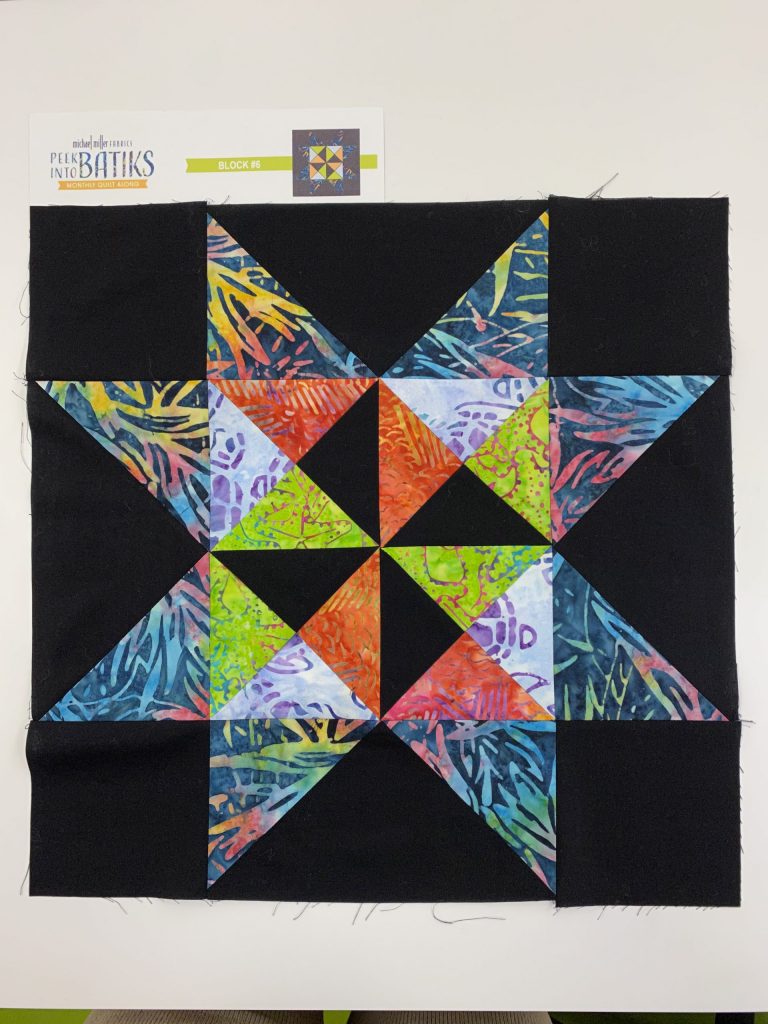 Remember, go here or HERE for all the links to the six blocks so far and to check in for the rest of the year. The finished quilt is beautiful!