Wednesday, January 1st, 2020
Well today sure started off well…. got an email from curator and exhibit organizer extraordinaire Donne DeSoto that my Snowy Owl, from Acadia National Park, will be on display at the Library of Congress soon! Here's the LoC's information on the exhibit–I SO wish I lived close enough to go see it!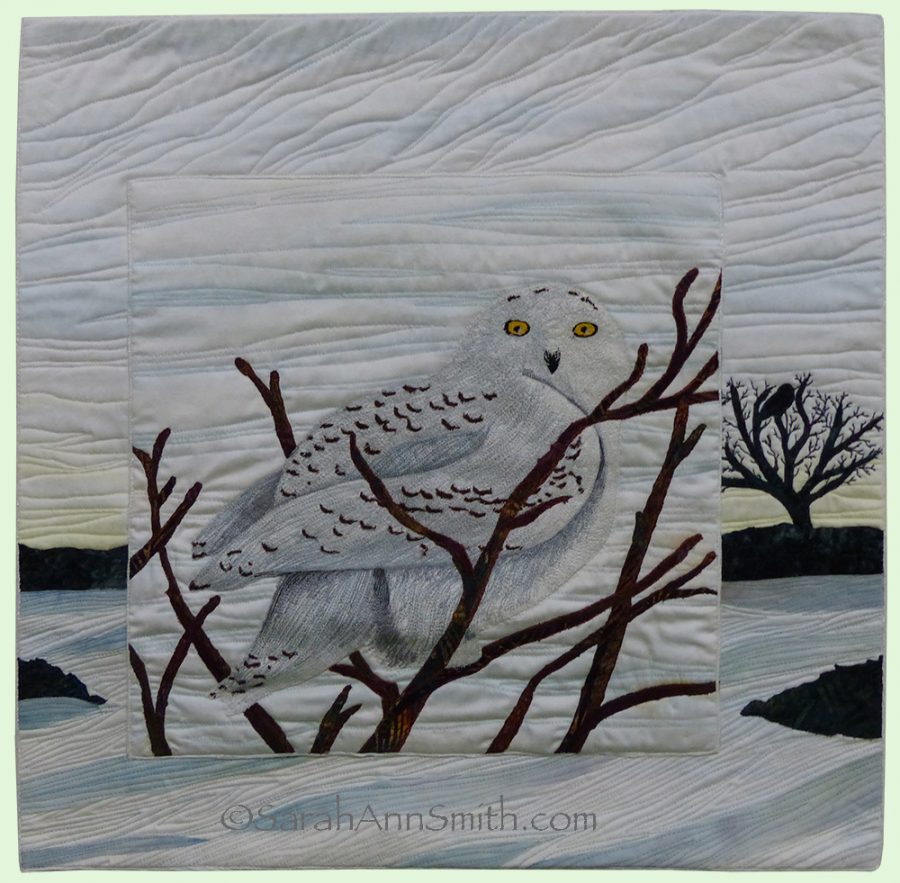 This quilt is part of the Inspired by the National Parks exhibit which debuted in the National Parks Centennial Year. The exhibit will finish its phenomenal run in February at the Mancuso Brother's Mid-Atlantic show. Donna told me the exhibit has been to THIRTY ONE venues in the three years it has traveled! That is astounding! So many thanks to Schiffer Publishing for putting out the tome with all our quilts and to the other participants. But most of all, special thanks to Donna. I can't even begin to imagine how much work it is to keep tabs on so many quilts and get them traveling so many places for multiple years. THANK YOU DONNA!