What a delight it was to be invited to tape a show for the Ricky Tims and Alex Anderson online "tv" show, The Quilt Show (TQS)! In the past I have taped for two seasons of Quilting Arts TV (on PBS) and did a video workshop for Interweave (Art Quilt Design from Photo to Threadwork, available as a download), but TQS is on a whole other level of professionalism. It was filmed in the Comcast center near Denver…as you walked by the main office there was an entire cabinet of awards including a few Golden Globes! And to get it up front: THANK YOU ADELE Merrell for all these great photos and Gayle Schliemann from Bernina for a bunch more!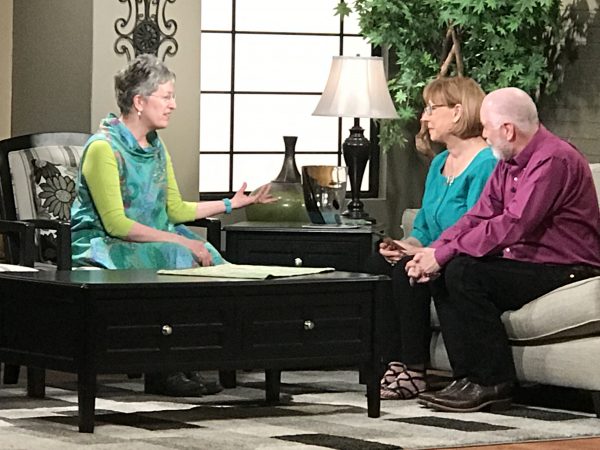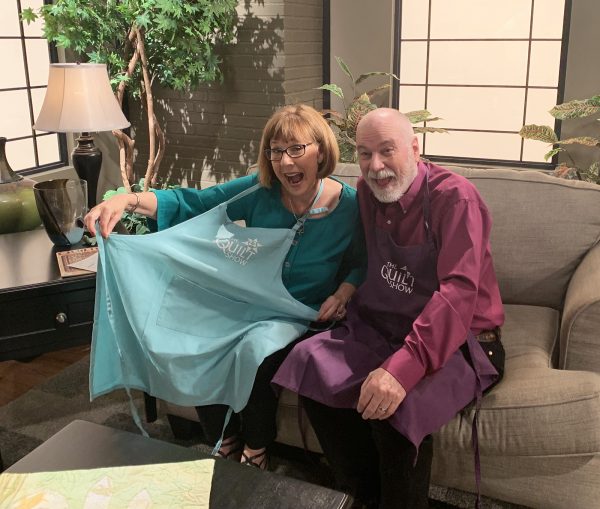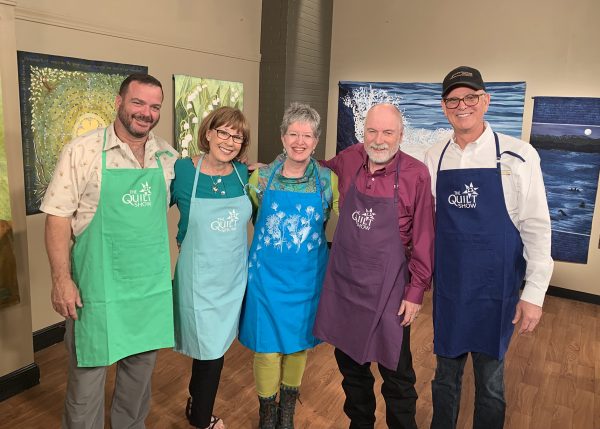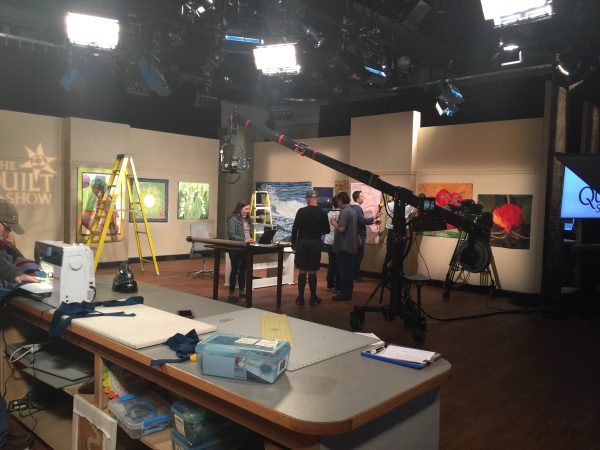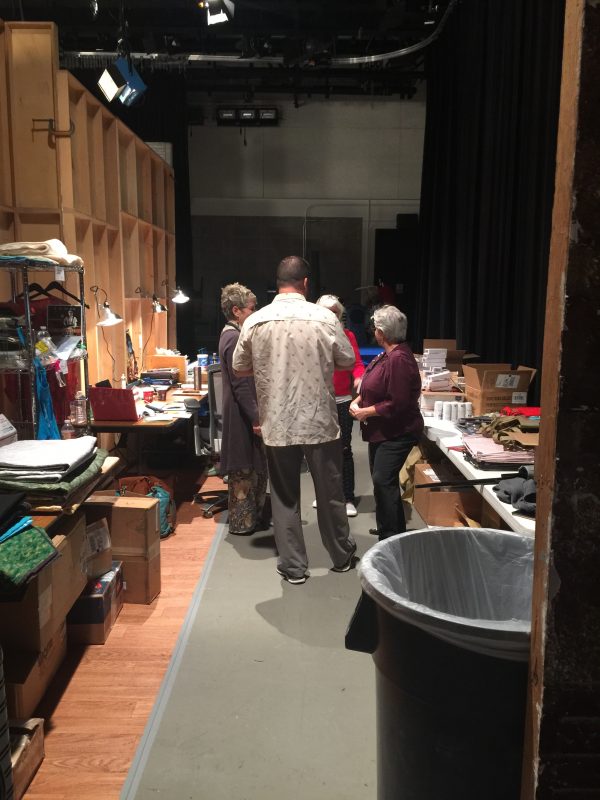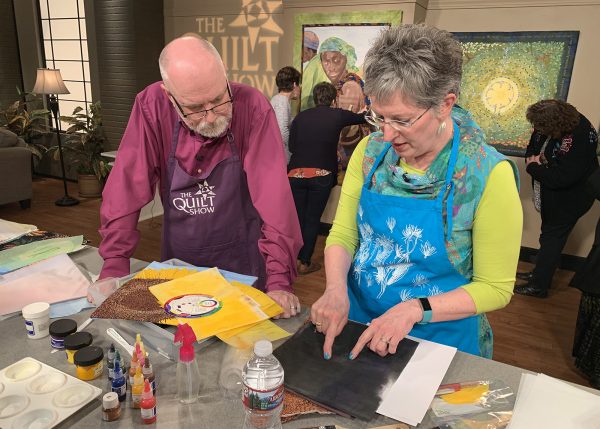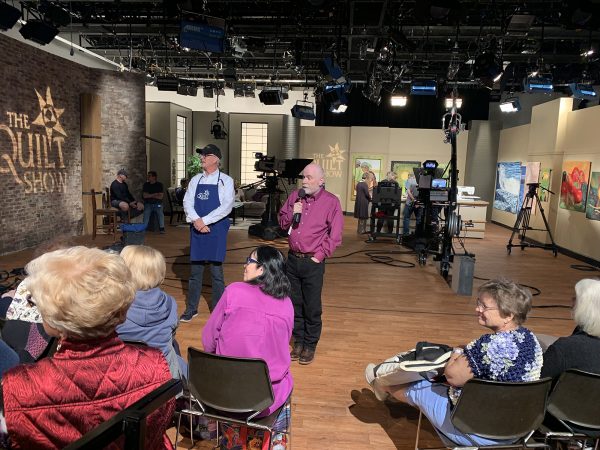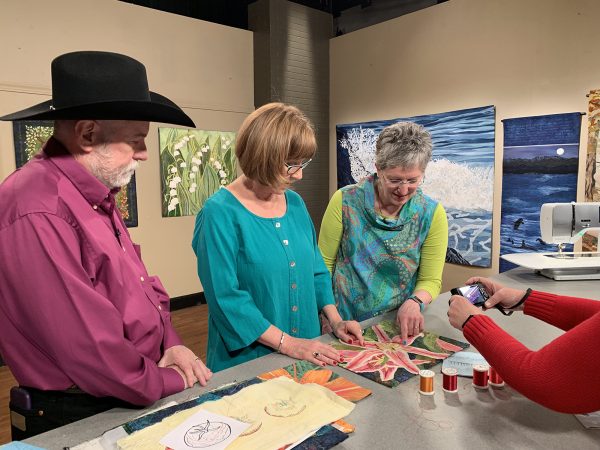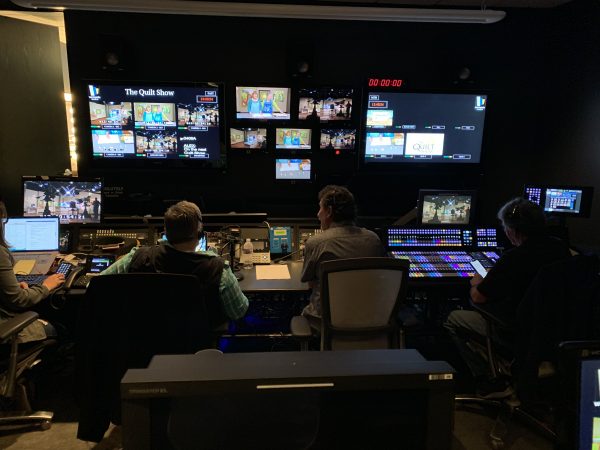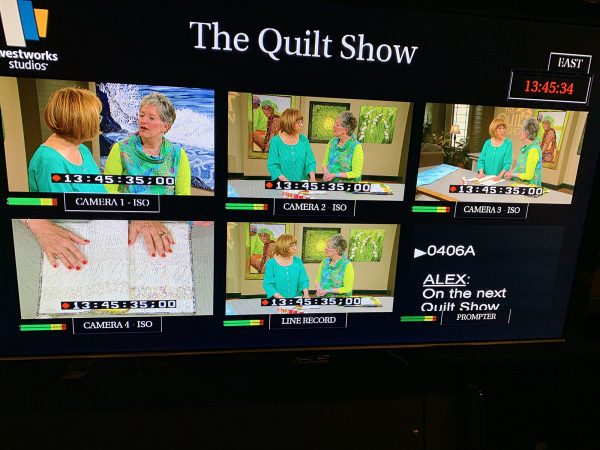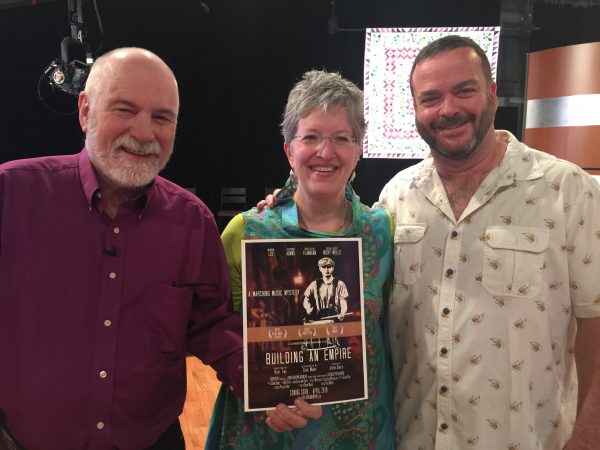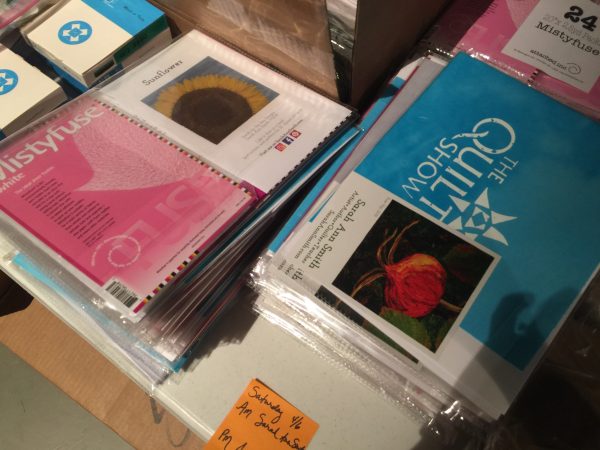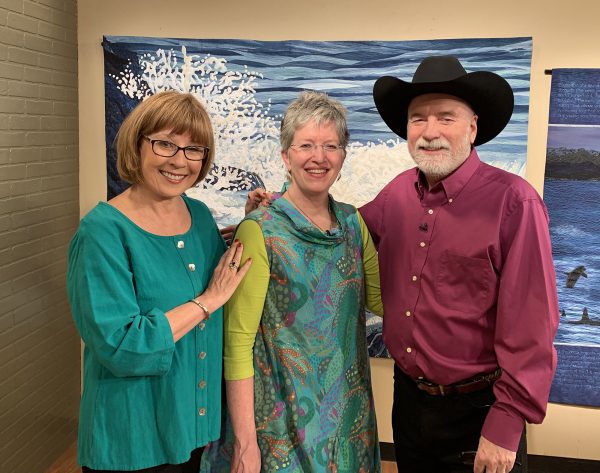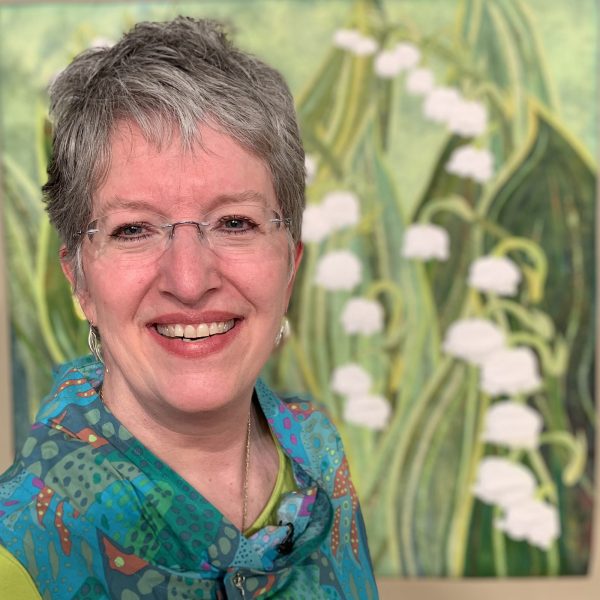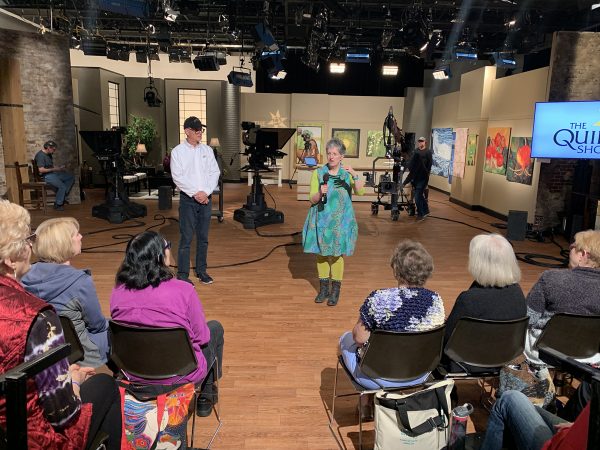 I have to say, I wasn't all that nervous thanks to being UBER prepared and having done Quilting Arts before, but I was wired for sound LOL..by the time of the Q&A I was relaxed and ready to have even more fun sharing.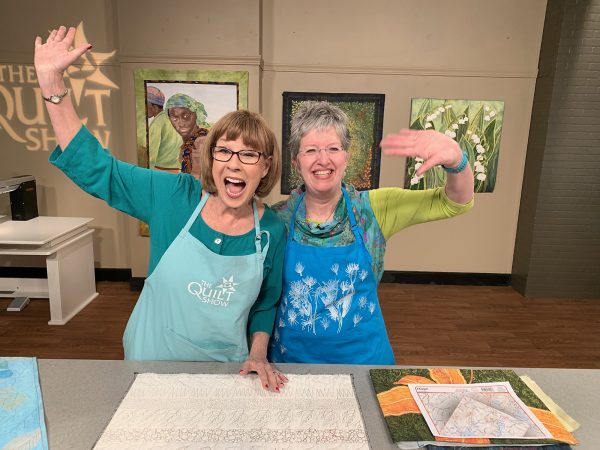 My episode will air sometime in late summer/autumn. Star Members of The Quilt Show will have the first view, then there will be one week where the episode will be free to everyone. I will be sure to post, but gosh there are so many wonderful guests that I am so glad I am a member–and did you know I joined the very first day TQS began: January 1, 2007? And now, here I am as a guest! WOOT! Life is GOOD!