Thursday, April 9th, 2020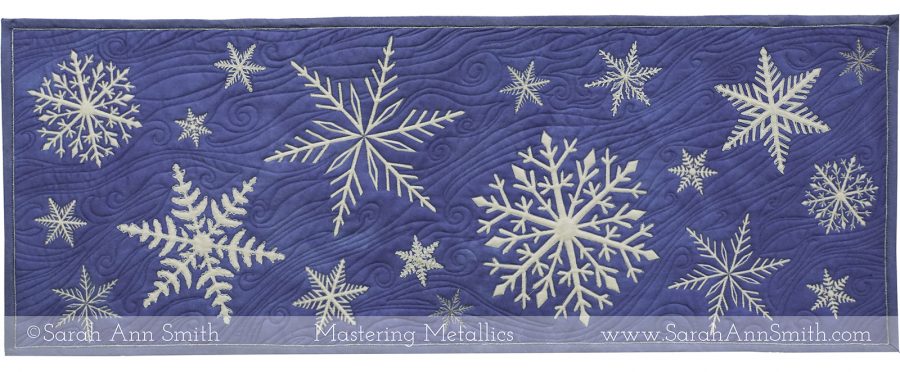 Ta DAAAA! A month or so ago, I asked for input from folks on Facebook about which color to make my project for my new Mastering Metallics workshop. Folks liked pretty much all THREE versions. I ordered up samples from Spoonflower: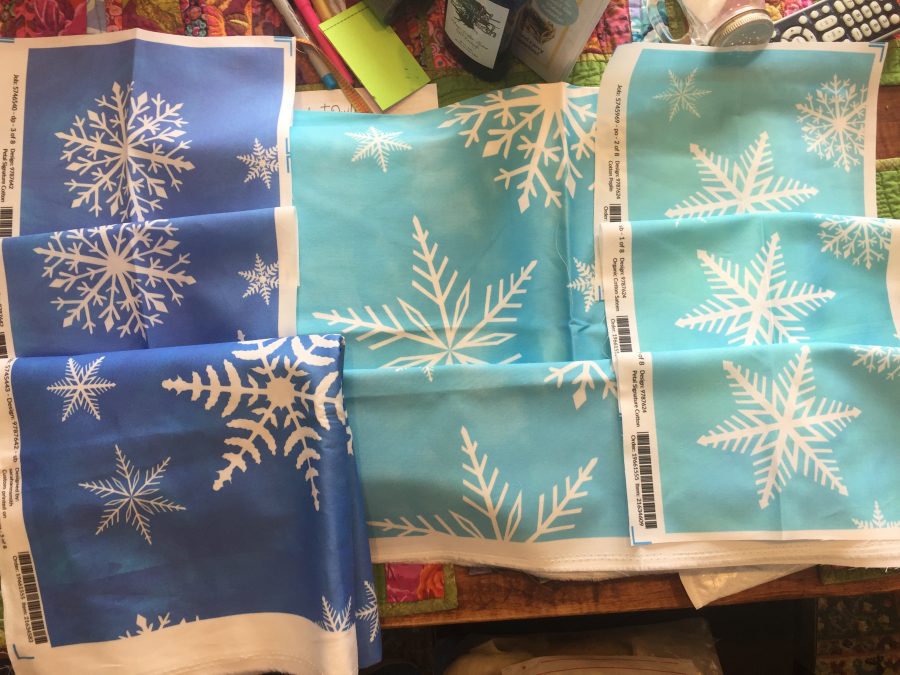 I am hoping to sell the fabric on Spoonflower later this year–if anyone is interested, let me know and I'll email you when it is ready. I am planning to offer the blue and aqua (but if someone REALLY wants the sky blue, in the middle above, just ask and I'll add that also). I need to re-do the master graphic file to be 44″ across rather than 36″ vertically–I will need to add some larger snowflakes so they fit a 12 x 44″ space nicely without getting cut off at a 12″ line. This way, one yard would yield a table runner and four to six placemat tops. The Blue works perfectly with Michael Miller Cotton Couture Sailor, which I will use in class kits for the back and binding.
I ordered a full yard of the Sateen, which is what I used for my Thread-Coloring the Garden workshop which features a photo printed on fabric. I was delighted that the new Cotton Poplin showcased the snowflake design as well as the more expensive sateen, so I'll use that in the workshop. That also means the table runners will be width-of-fabric, not the shorter 36 inches (I learned the hard way you need to print designs so the lengthwise grain of the fabric is vertical on the photo image with the sateen!).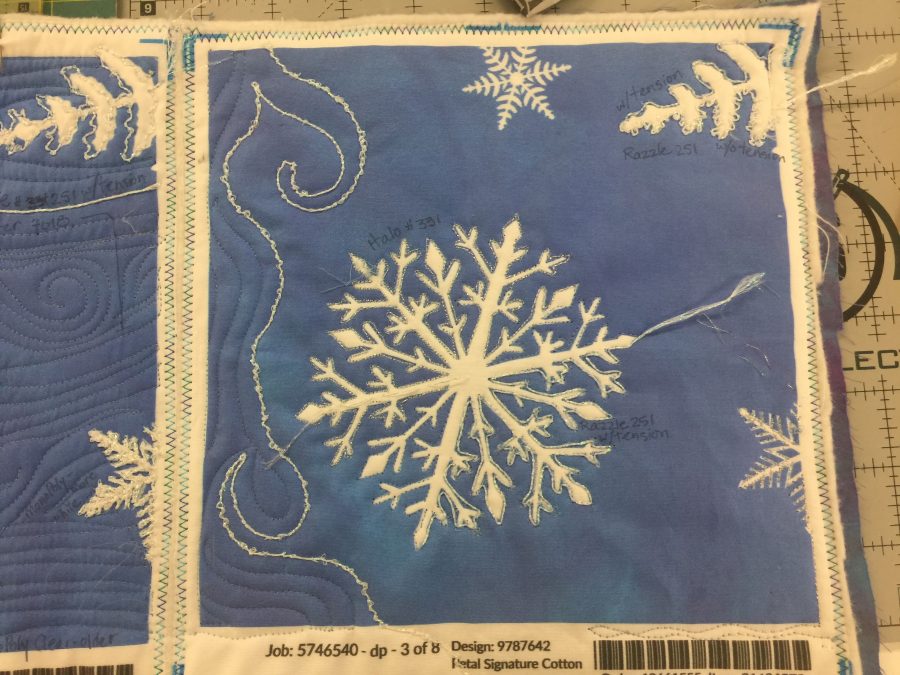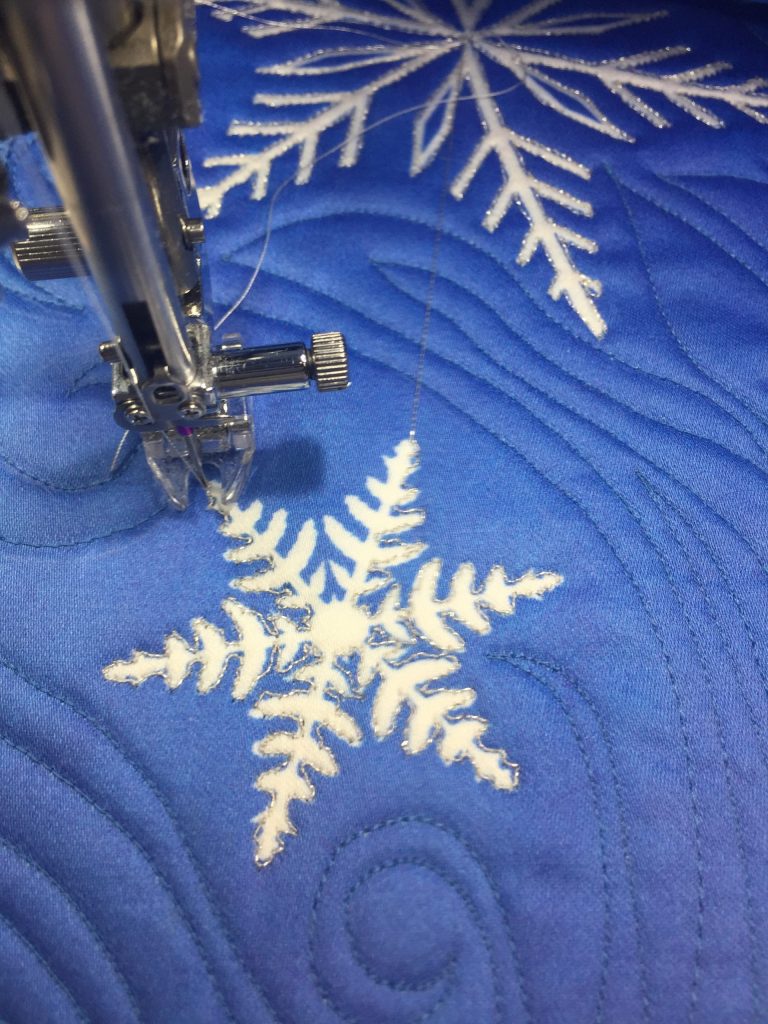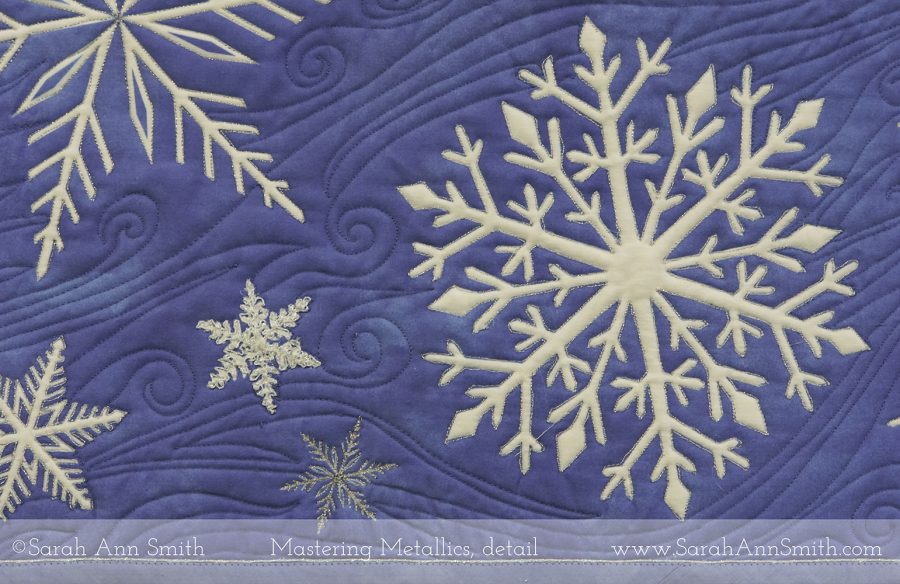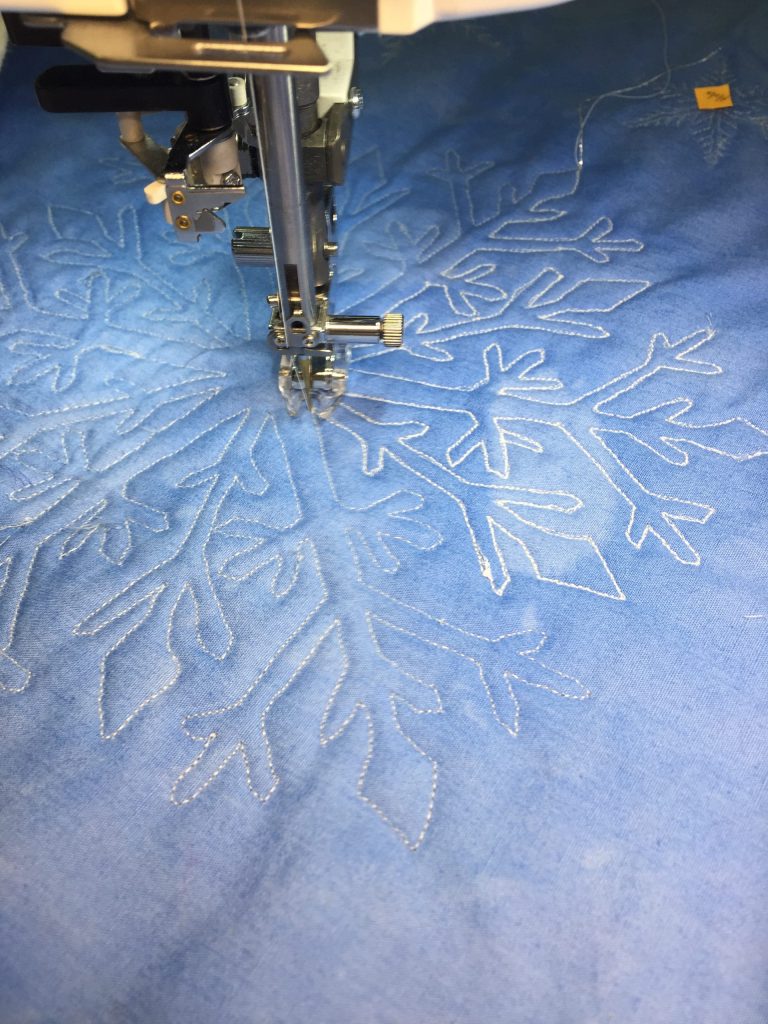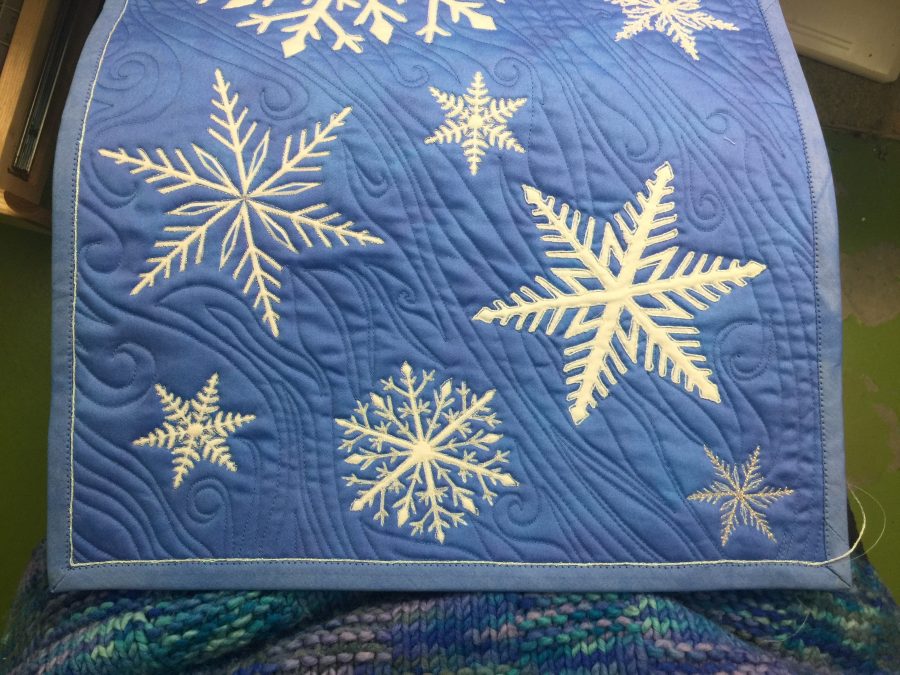 I hope some of you will want to join me in class at International Quilt Festival–this pandemic physical-distancing should be well over by then! Sign ups usually go live in July, and I will be sure to share with you my teaching schedule, times, class numbers and so on. In the meantime, if you are interested in purchasing fabric from Spoonflower, let me know! If there is a fair bit of interest I'll move that to a front burner on the to-do list.