With this blogpost, we will end the series on how I made the quilt of my son playing guitar.  I had fun with the quilting, too.  Here's the bucket and bag of threads I used for the quilting: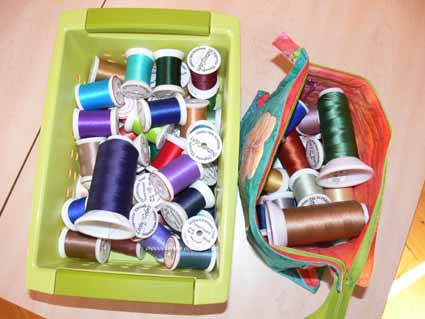 And here is the completed quilt; notice that the proportions have changed a little.  The finished size for the exhibit is 36 inches wide by 48 inches long, so I needed to remove some extra, especially in the length.  If the quilt hadn't been in this exhibit, I might have let it go a little longer, but I think in terms of design and composition it is still fine the way it is.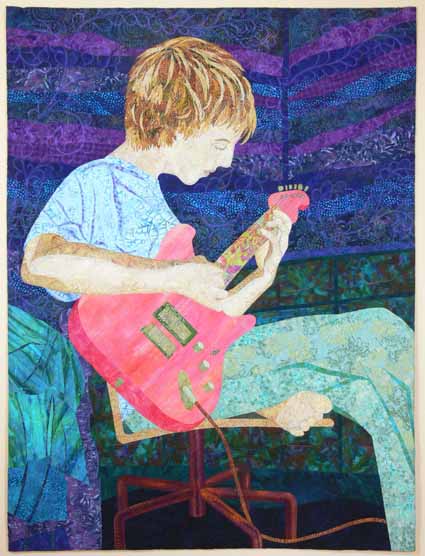 While I was mulling over how to quilt the walls, there was yet another discussion on either QuiltArt or SAQA (or both?) about the line between traditional and art quilting.  As usual there were those who want nothing to do with traditional quilting.  I, however, am proud of our traditional roots and proud of this as an art form that began with women's work.  As someone recently said to me, Quilt is NOT a four-letter word!
This discussion led me to the idea of using traditional feathered vines for the background quilting.  As you can see from this next photo, though I chose a thread I thought would show up on the background, it was too subtle.  I decided to echo-quilt around the feathered vines, then pencilled in the resulting space/channel to define the outlines of the vines with Prismacolor Pencil (which I later covered with a combination of a textile-friendly varnish and water to seal it to prevent it from rubbing off).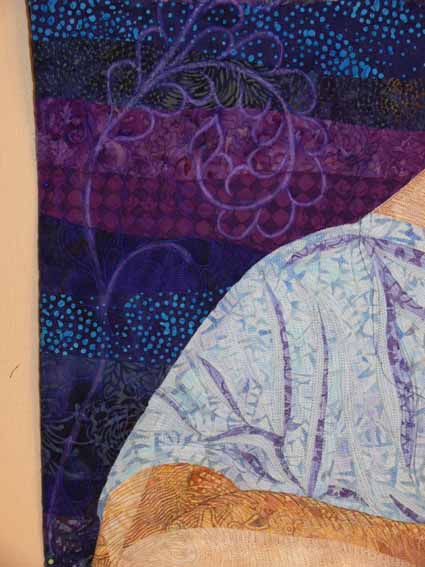 Here is a wider-angled shot of the wall area showing the feathered vines…I just love them!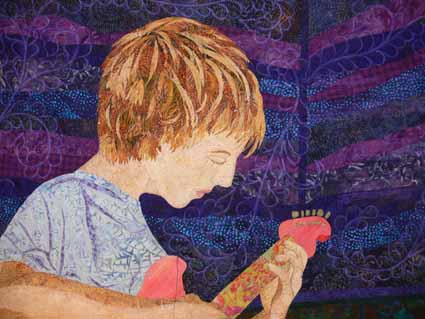 This shows the quilted quilt with the threads distributed over the top where they were used: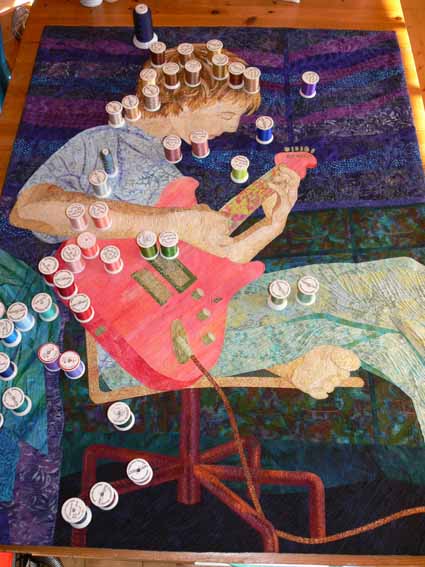 Here are two close-ups of the quilting of Joshua's face and torso: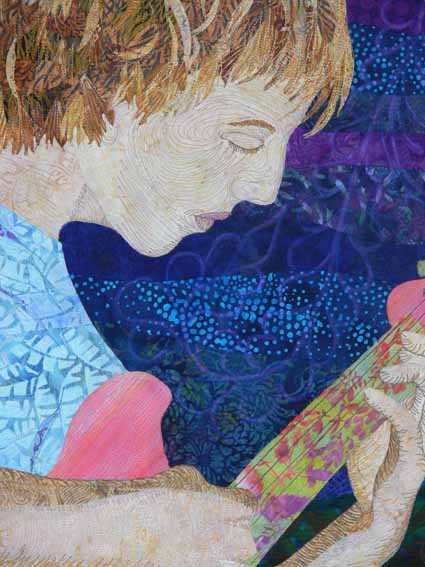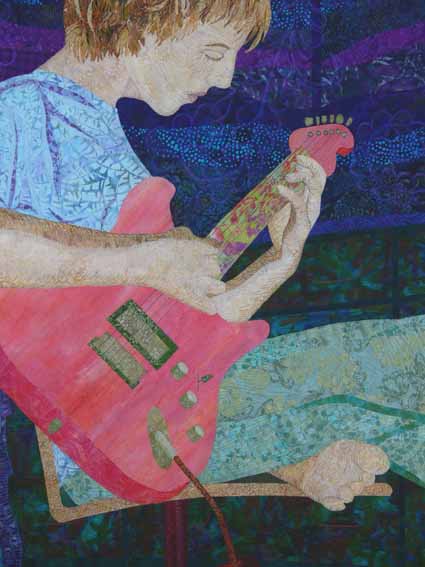 I love the backs of my quilts, the line drawing look, so took this (alas blurry) photo–you can see the feathered vines clearly on this semi-solid background fabric, and that the entire quilt is stitched 1/4″ apart or close… a lot of thread!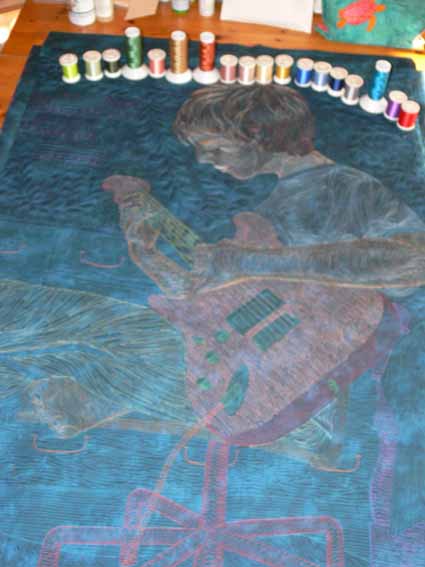 And to end where we began, but arrayed nicely, all those beautiful threads ( all but one of them Superior Threads):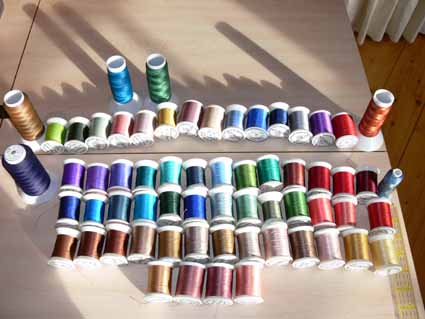 PS–I am reminded by the comments to add that Joshua –hallelujah!– actually likes the quilt!  Given how picky teenagers are, especially of pictures of themselves, I am so thrilled that he of all people likes it.  Hugs to my firstborn!  Now…. what will the years bring that I can do another quilt, this time of secondborn son?