So much has happened in the past 2 1/2 weeks: International Quilt Market, International Quilt Festival, and a whopper of a cold, a lovely weekend with my older son and DIL, and some home improvements. So I'll start at the beginning…with one detour: I sold a quilt at Festival after all! I'll post on that in a few days (I shared on FB), but first let's start with Market. And read to the end for the big surprise!

I arrived on Sunday of Quilt Market–usually I fly in on Tuesday or Monday and begin teaching the next day. It was wonderful–so much less stress about finding my boxes of stuff shipped and making sure everything was there and organized for each day of classes! Then, following my roommate's example, I planned to see all the quilts BEFORE Festival when I wasn't tired from teaching. Well…instead I got sidetracked by the lure of Market. I had SO MUCH FUN visiting the booths. One of the first was Michael Miller Fabrics.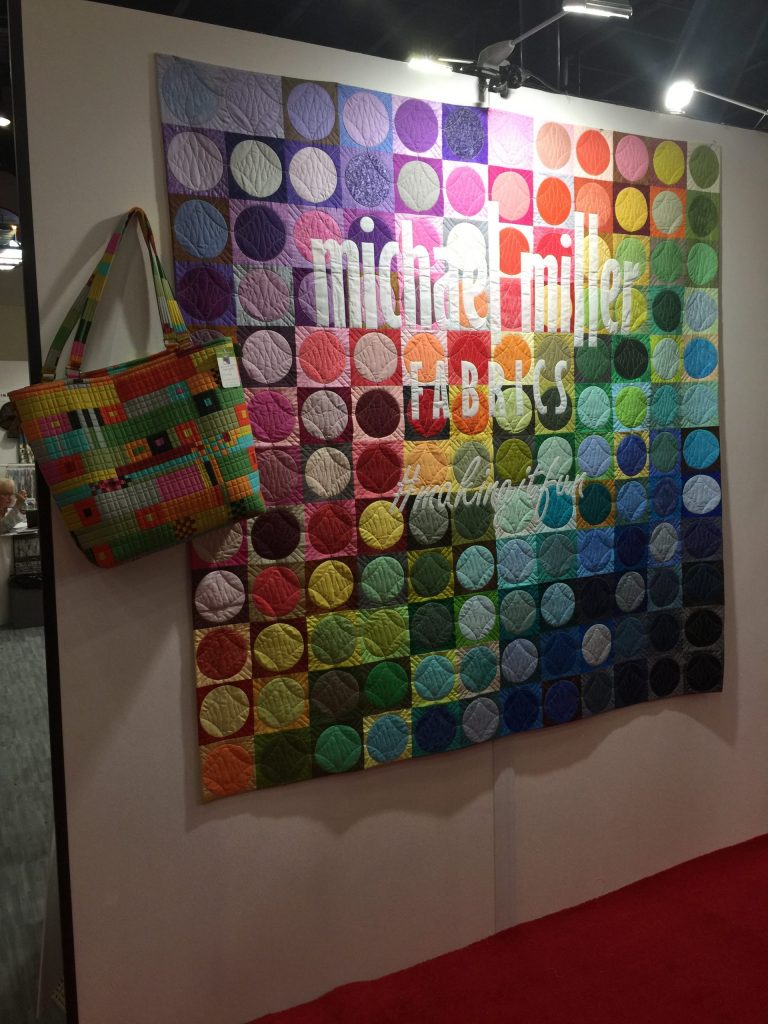 While in the booth, I was mulling over how to bump up attendance for a workshop, and have finally conceded that I have to offer half day classes with complete kits. I have always loved the hand of the Michael Miller Cotton Couture solids, so I was brainstorming in the booth. Since it was late on Monday, the final day of Market, it was quiet and two staffers came to chat. I asked about purchasing fabric wholesale to use in kits, which led to a wonderful and productive conversation.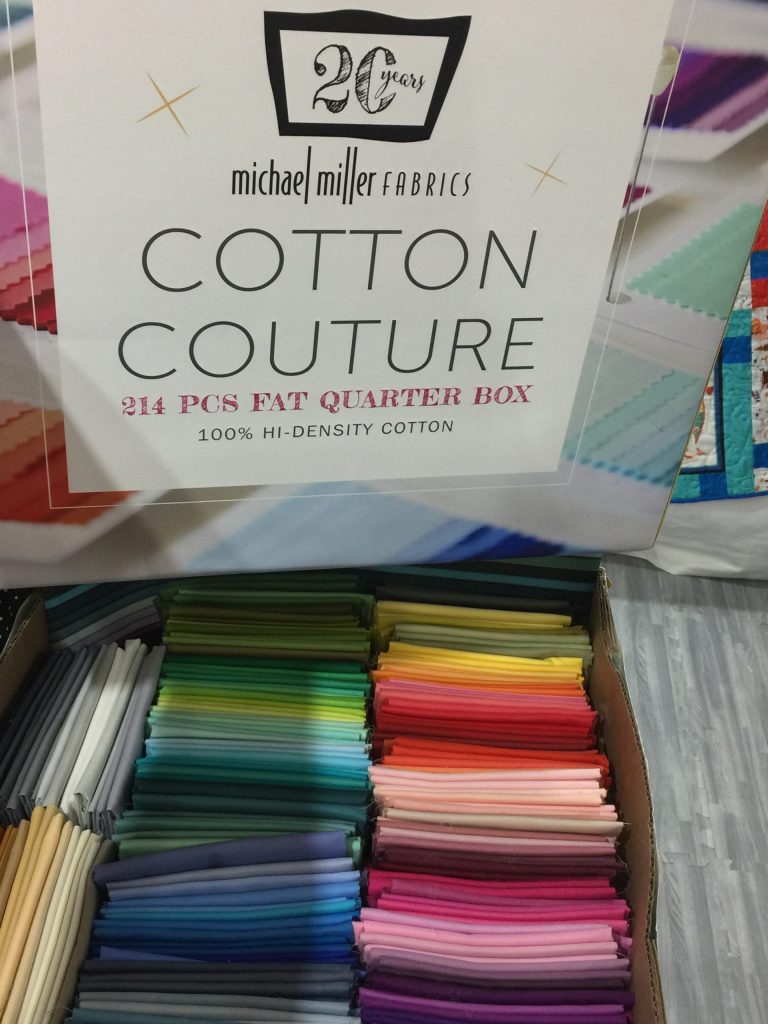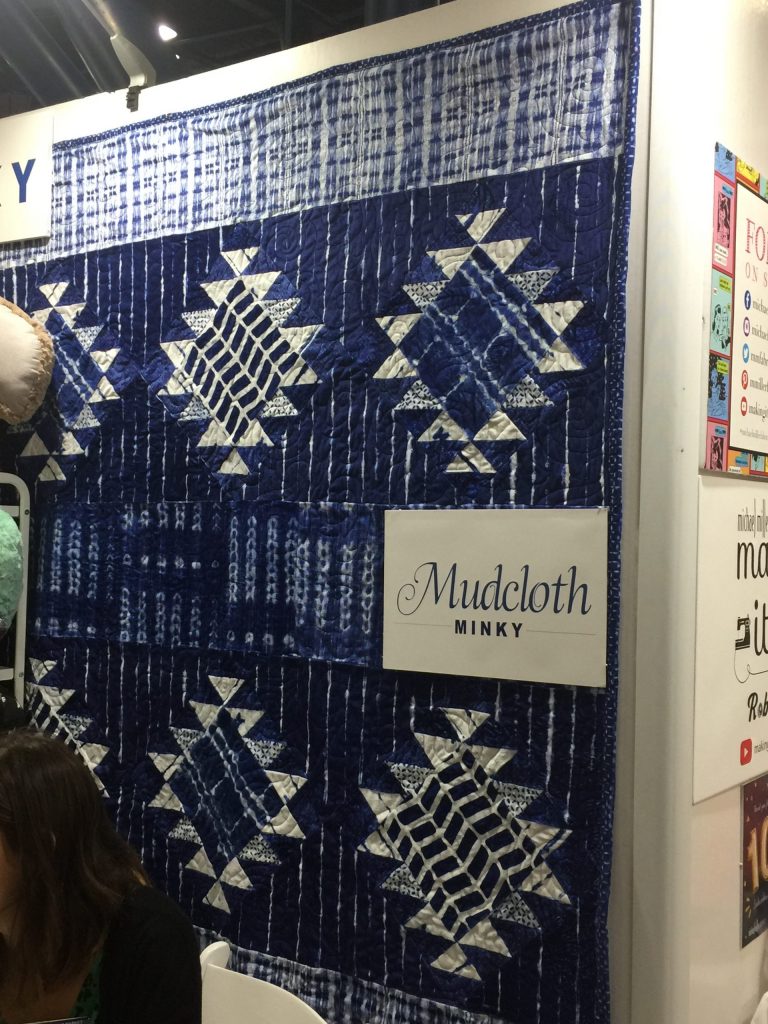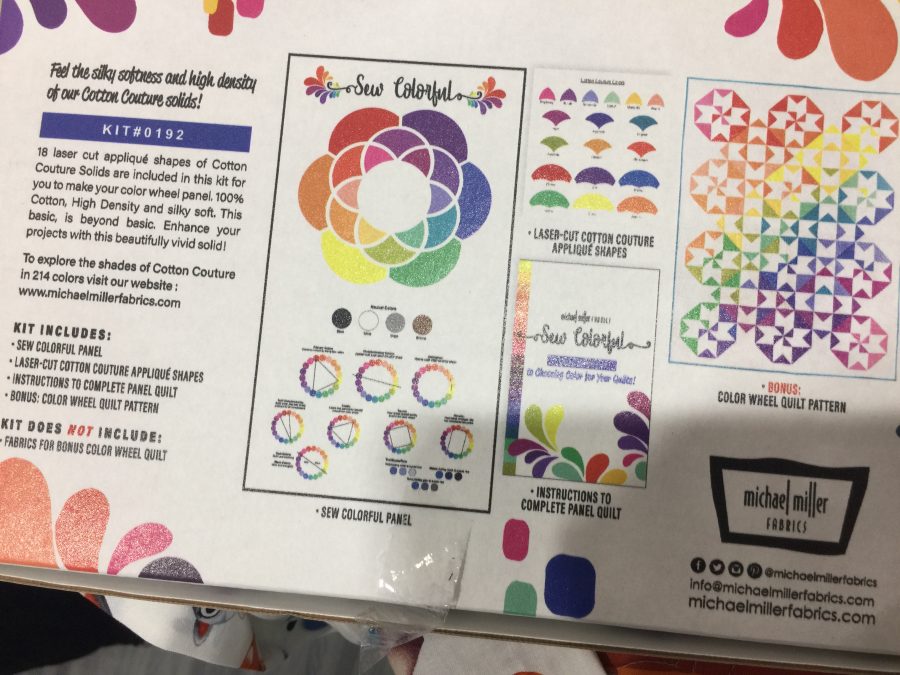 Can you tell I spent a lot of time in the booth…today's post will be all Michael Miller, then I'll do another about the rest of Market soon!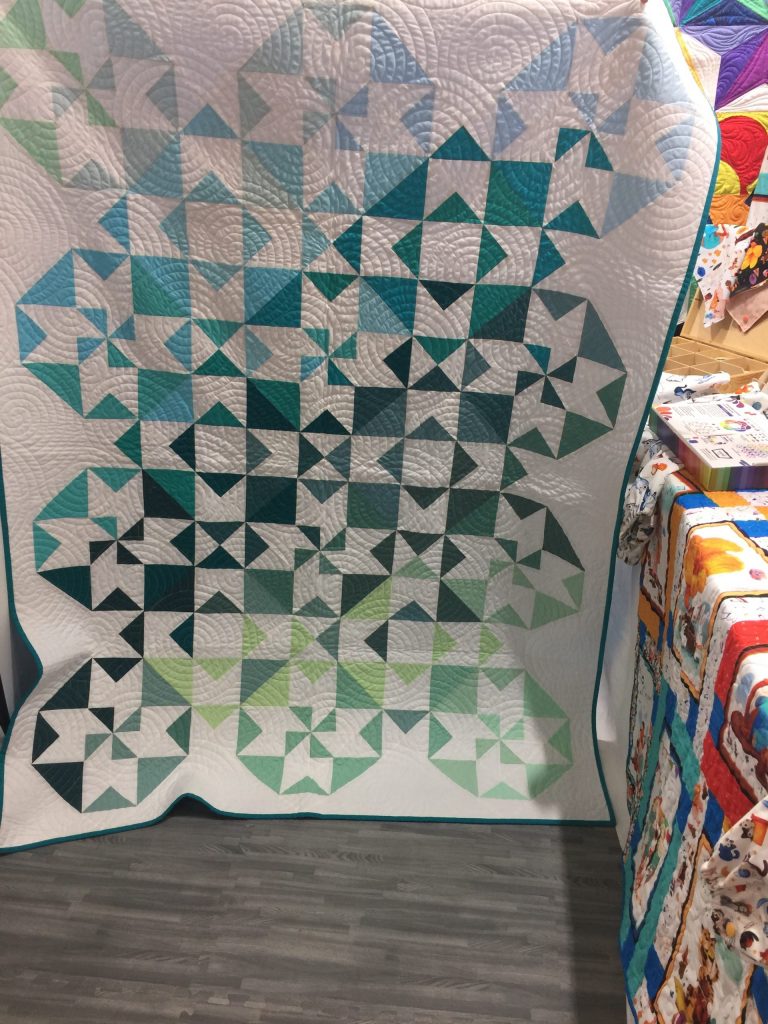 Well, after I got home, and spent several days first doing bookkeeping (ugh ugh UGH and may I say UGH) and then feeling sick….I got laryngitis on about Tuesday on my first class day. By Weds. I was feeling worse. By Thursday I could barely squeak—ladies in the audience at the Machine Quilting Forum were dropping cough drops on my table! Then it morphed into a sinus infection. I soldiered on through my last class Saturday, but was honestly glad it has lightly attended. I wouldn't have had the energy for a full 24 and it was a FUN group of students as it was. So when I got home, I went into chair-potato/get well mode.

Then I got an email from Michael Miller: I WON THE 214 FAT QUARTERS!!!!!! They arrived about two days ago. I mean, first I sell a quilt and THEN I WIN THESE????!!!!! I need to go buy a lottery ticket.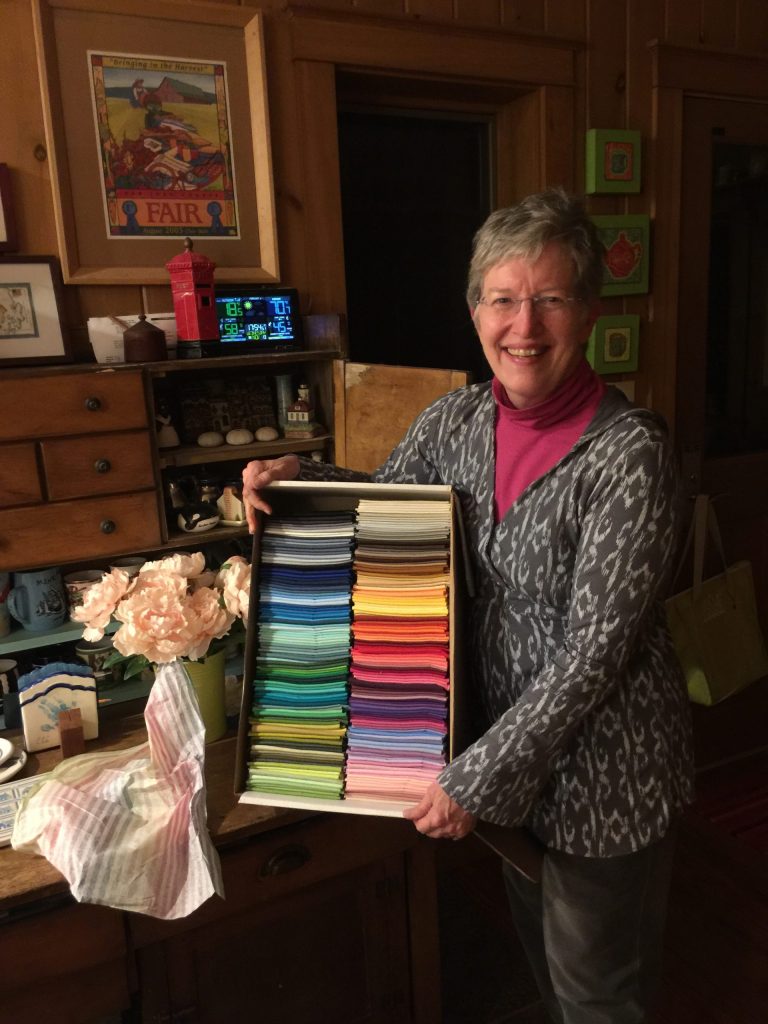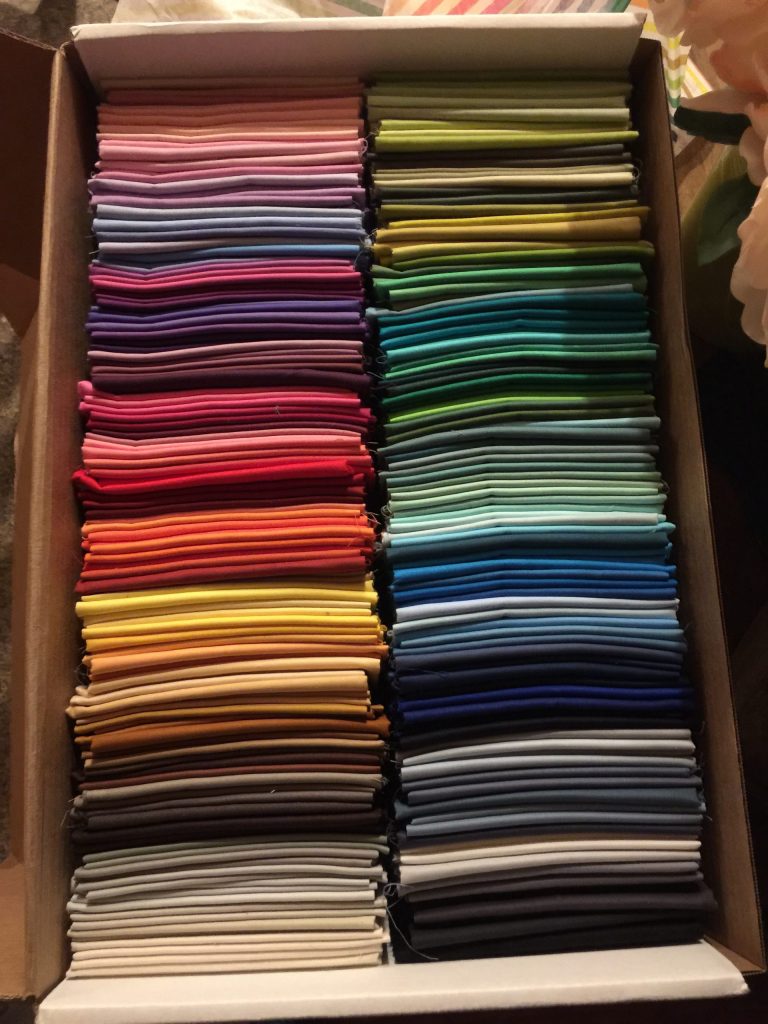 This post has gone on long enough, so I'll break here and carry on with the REST of International Quilt Market in my next post. But yes, Thank you to Michael Miller–stay tuned for what I do with these!