Thursday, July 8th, 2021
It's a delightful feeling when your young adult son asks you to make a shirt for him. Since he lives about 5 hours away, going to a fabric store together wasn't a good option, so I sent him to Spoonflower. LOVE it when his sense of humor prevails: he selected Mer-Pugs! Here's the link to the fabric; I chose to print on cotton poplin as I'm not fond of their Signature Petal cotton. Needing to order 3 yards, it was a splurge, but it turned out great and he loves it!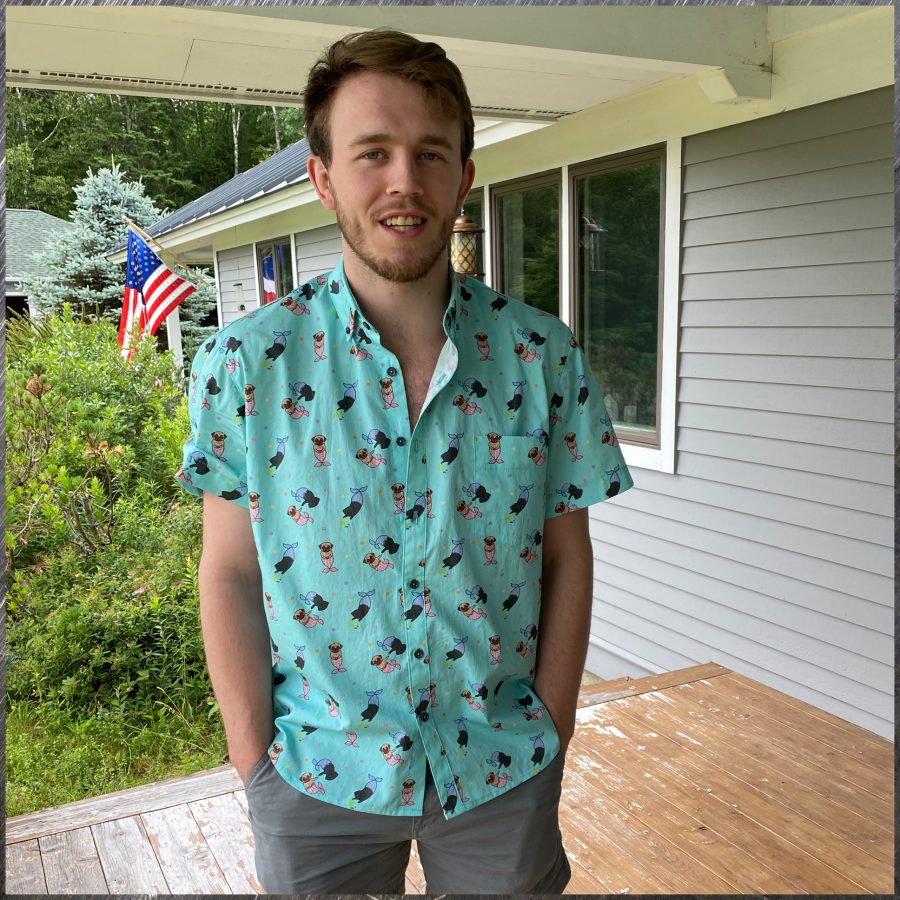 Eli's shirt fits perfectly!
The pattern is Liesl & Co.'s All Day Shirt Pattern. I used this earlier when I made Joshua's donuts shirt (yes, they both have the same sense of humor!). Since Eli is a bit bigger, I was able to use what I learned making Joshua's shirt in 2019 (blogpost here). I still had some issues getting the collar to be the size I wanted on the collar stand–I was careful to follow the instructions, but think the collar should be about 1/8″ longer on each side. Eli did not want any pleats on the back but did want short sleeves. He lent me a shirt that fits just the way he wanted so I kept that in the studio to compare as I made the merpugs shirt …much easier to adjust that way!
Earlier this year I showed on Facebook and Instagram how perfectly I was able to align and topstitch the pocket: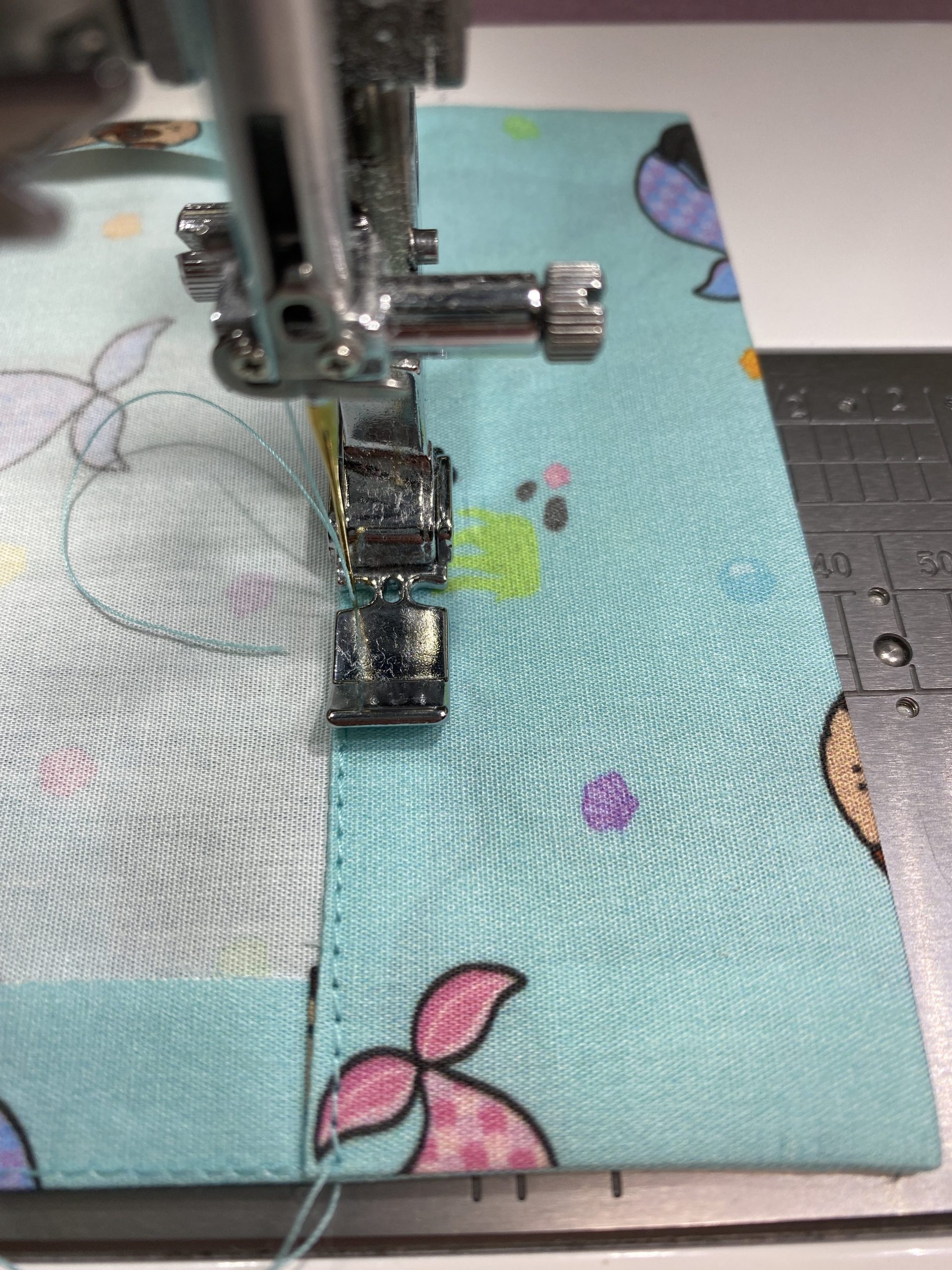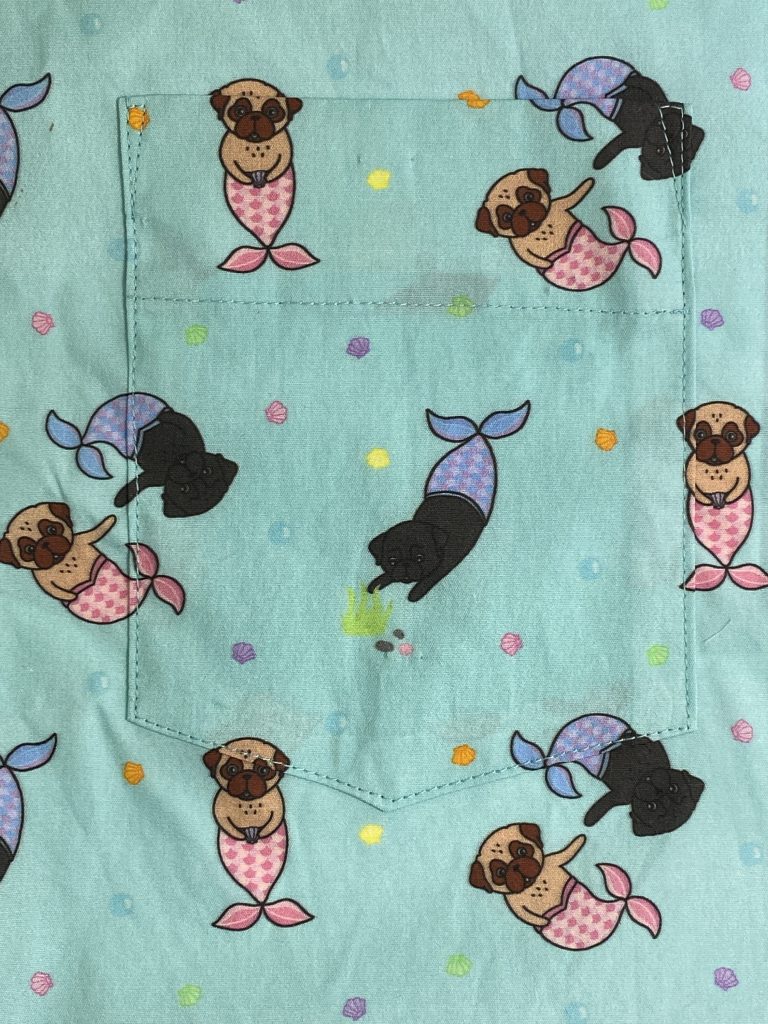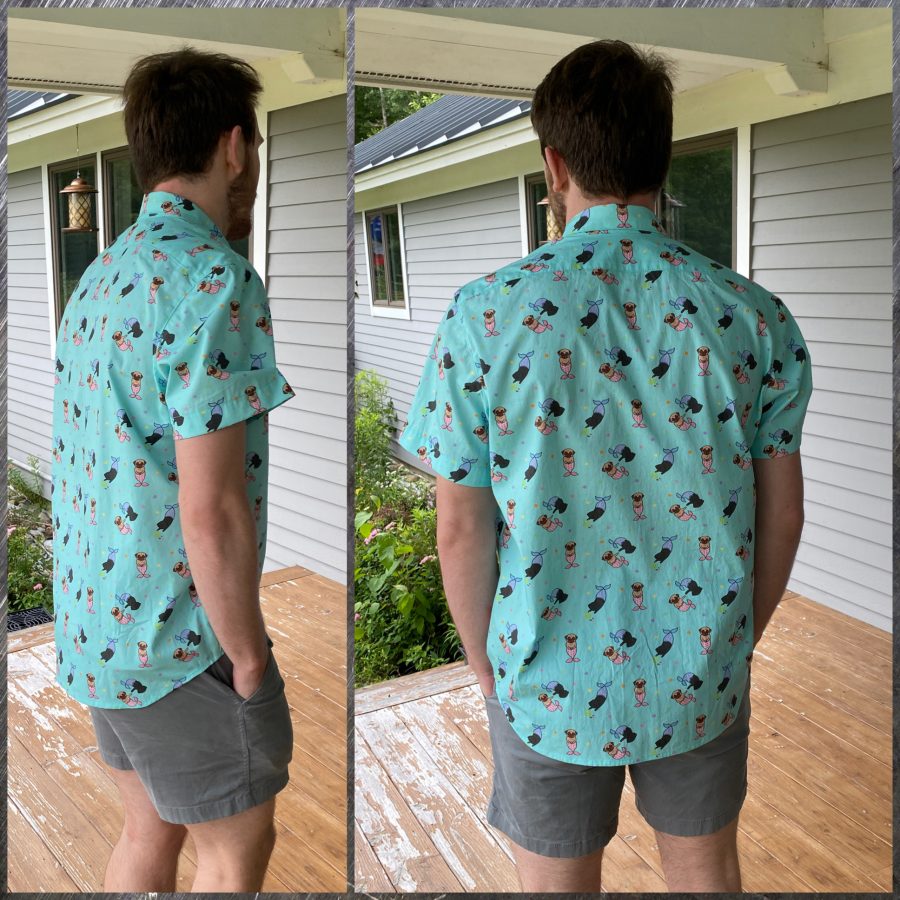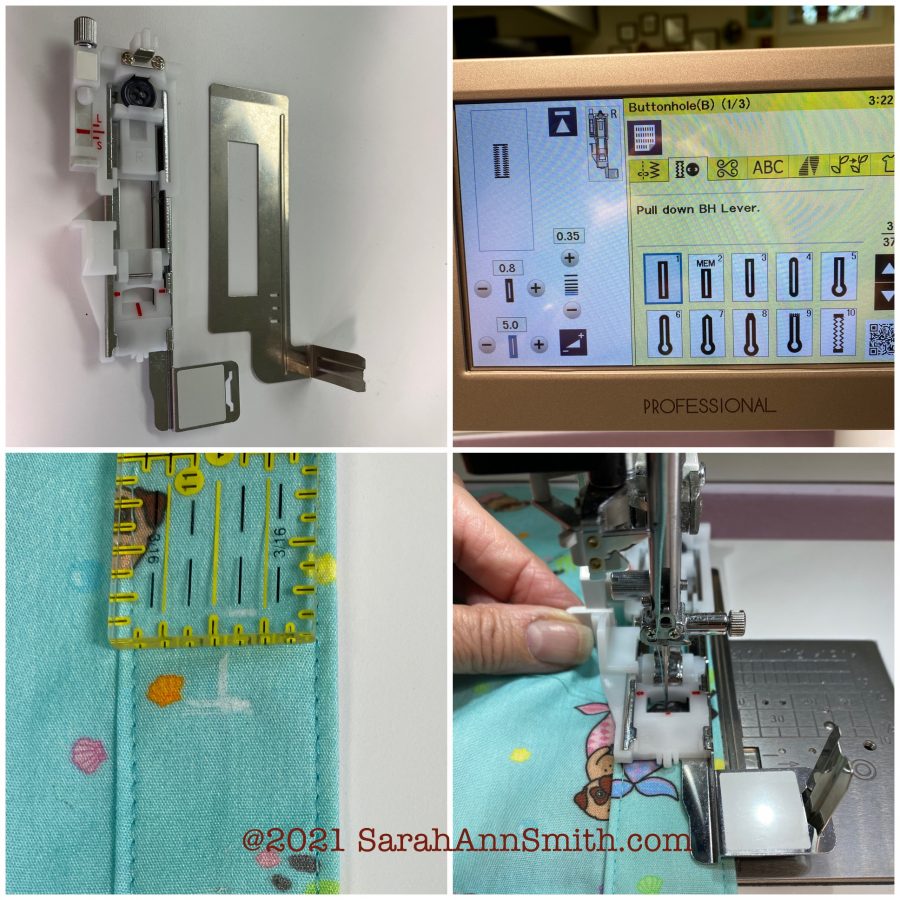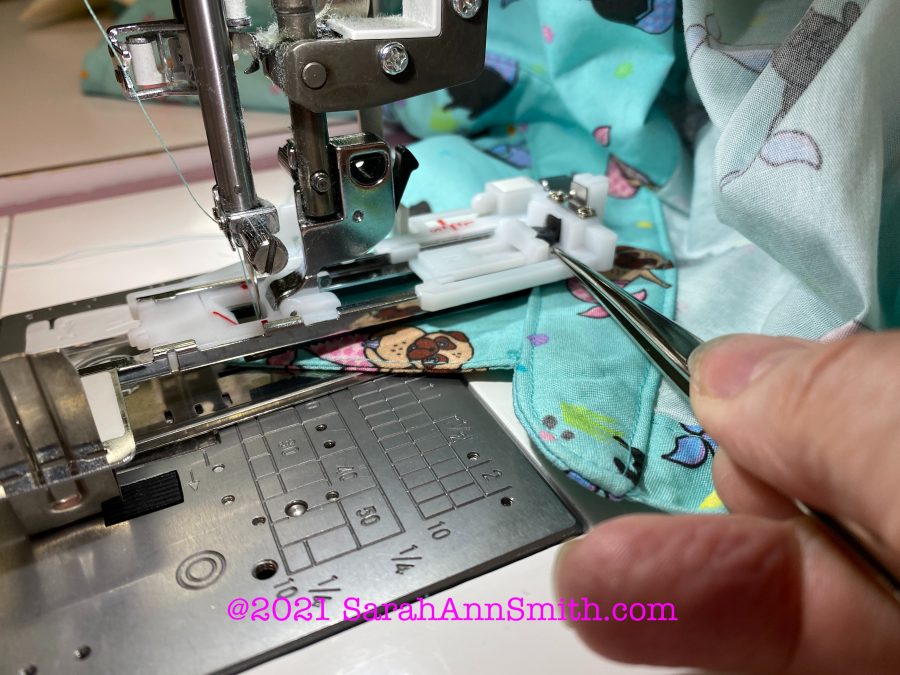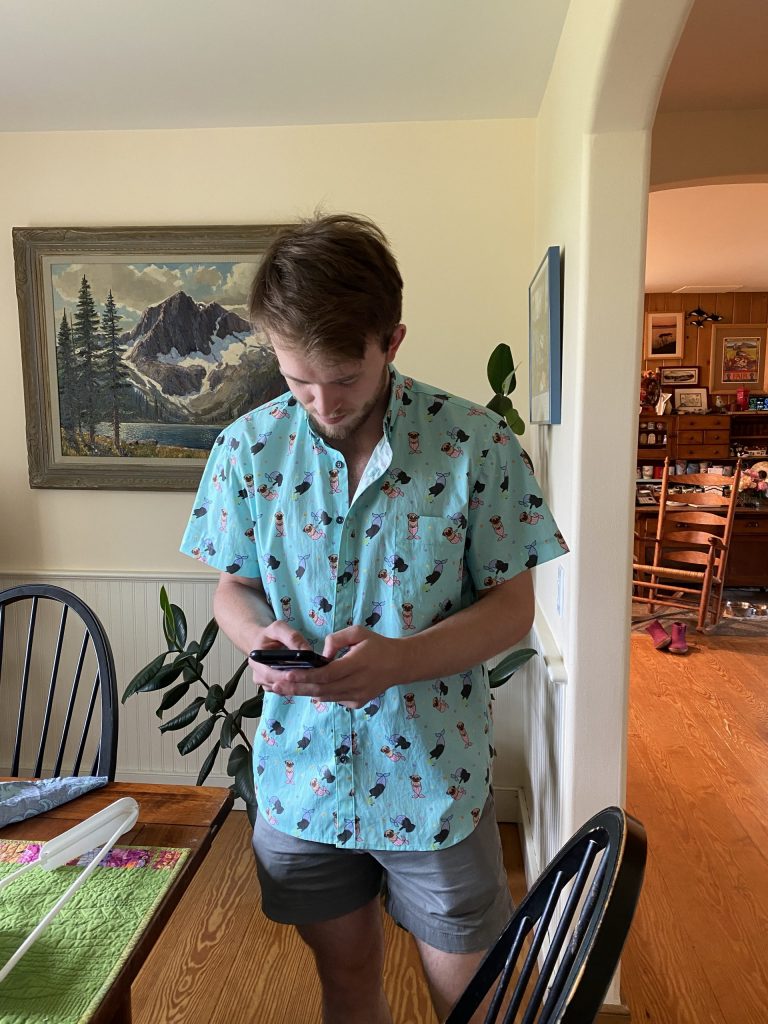 Hope you've enjoyed this! If you haven't already, I'd like to invite you to sign up for my monthly (or thereabouts) newsletter! Just look in the right-hand sidebar on this page to sign up, or at the bottom of all the other pages on my blog. Thanks for stopping by!