Sunday, October 6th, 2019
Bucket list item: appear on The Quilt Show with Alex Anderson and Ricky Tims: CHECK! Here's the link to watch if you are a member. If you couldn't tell, I'm giddy!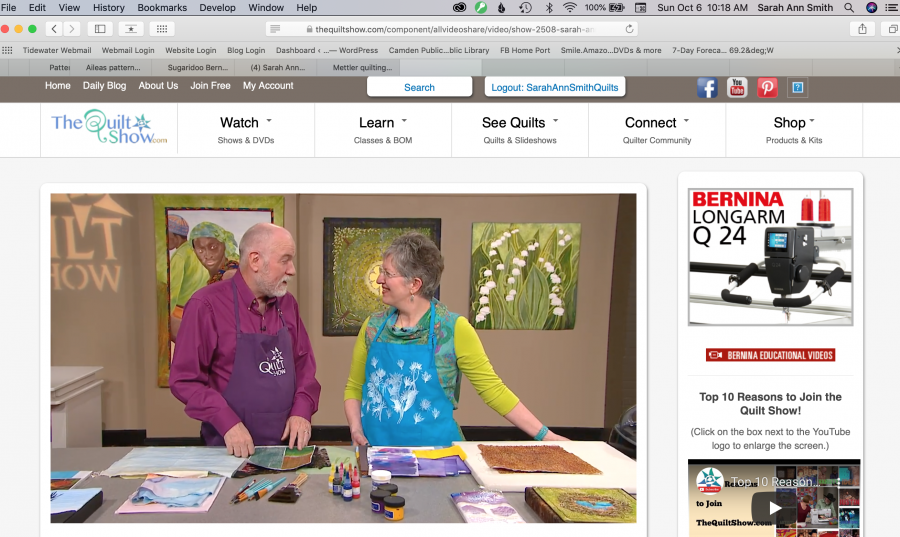 To watch the show, you usually need to be a member of The Quilt Show community, which is an online "TV" show and so much more. Next Sunday, for one week from October 13-20, 2019, or thereabouts, the episode will be FREE to anyone with the code. I'll post here on my blog, Facebook and Instagram. I might even post my first tweet (Shudder!)…. so stay tuned.
For those who aren't TQS members, you can see the preview now, at this link.
I am so grateful for this opportunity, so excited, and hope some of you can join me in my classes at International Quilt Festival 2019 in Houston (there are still a few spaces in my Friday class, Tame Fussy Fiddly Threads which includes painting and learning to handle those glitzy threads that really aren't hard to use once you learn how from me, and my Saturday class on Hawaiian Style appliqué…did you know I love it?)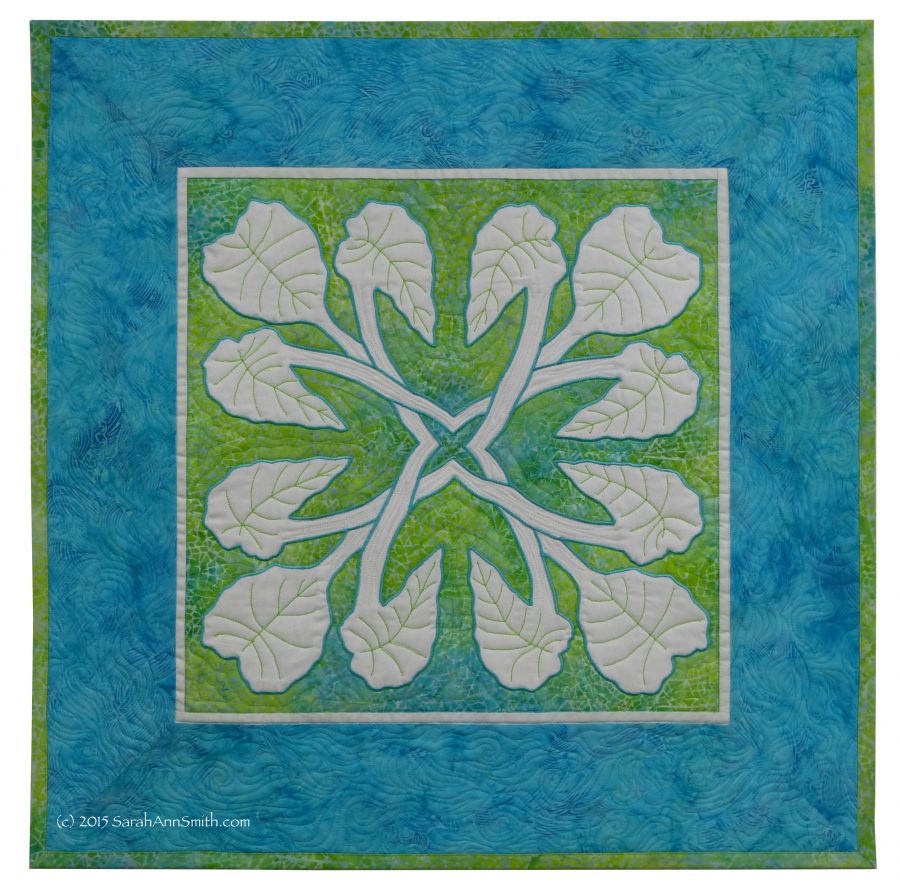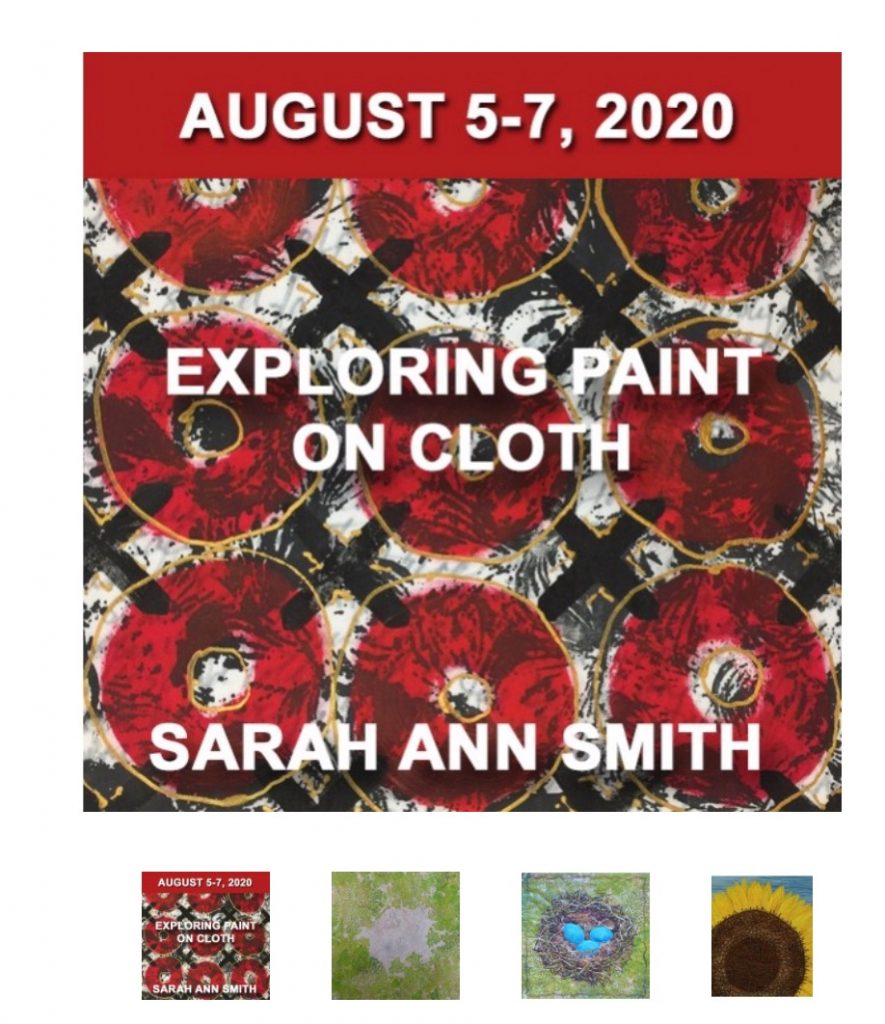 And one more time……SQUEEEEE!