Wednesday, February 5th, 2020
Michael Miller Fabrics is having a year-long batik quilt-along, and you're invited! Each of the 2020 Brand Ambassadors (including yours truly) was sent the fabrics and invited to play. "My" block will be in October, but I made Miss January too, LOL! If you'd like information, go here to find more information, including free pdfs with yardage requirements.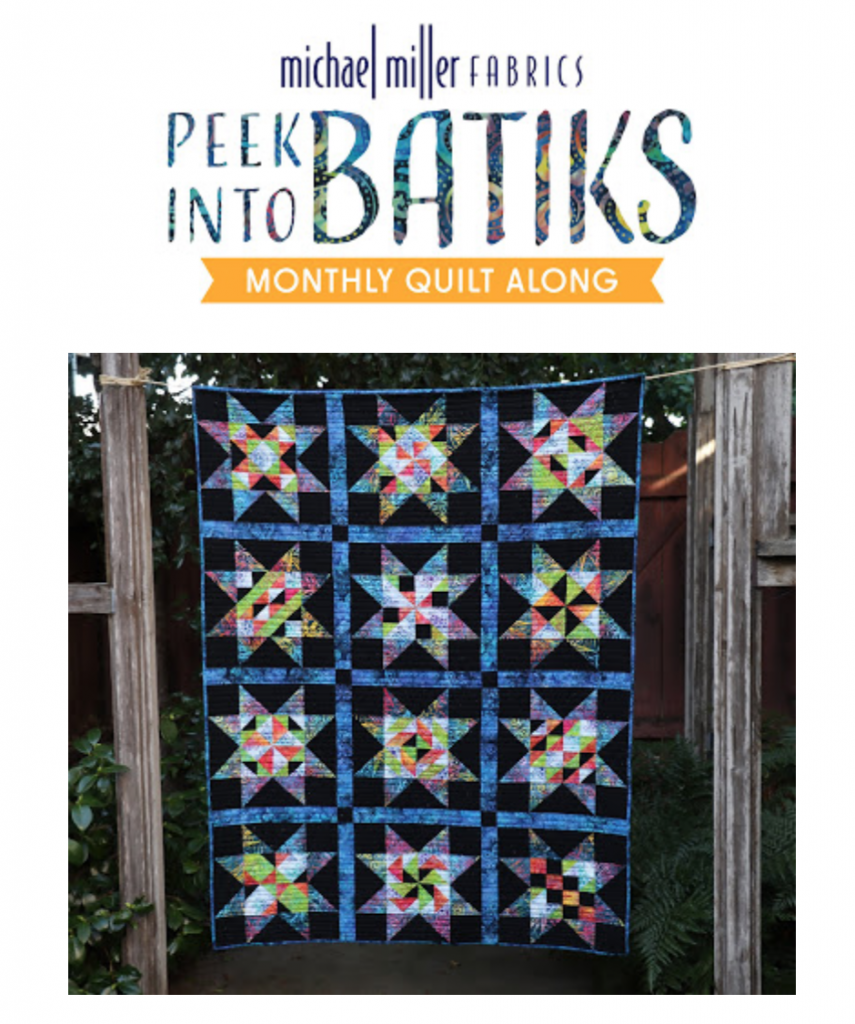 If your local fabric shop doesn't carry Michael Miller (ask them to!), you can order these exact fabrics from Fabrics.com. And let me tell you, MM Jet Black Cotton Couture fabric is famous for good reason…it isn't an over-dyed something that didn't work the way some other companies do. It is SPECIFICALLY dyed black, really, Really, REALLY black, and it is consistent batch to batch. I have some Cotton Coutures from a 2014 project, and the colors are SPOT ON perfect match to the 2019 color swatch card and the fat quarters from the box I won last year. Amazing!
I used the AccuQuiltGO! to cut my pieces following the directions in Michael Miller Fabrics' free PDF pattern. The only change I made was to cut the flying geese black triangles by hand–the pattern by the way comes in two formats: traditional cutting and using the AccuQuiltGO dies. I used the dies with this one exception since I didn't want to make two half-square triangles and sew them together for that outer unit of multi-batik and black. Instead, I cut a rectangle and placed the half-square triangles cut with the die on it, sewed, then trimmed away the extra black.
Each Brand Ambassador gets a "month" and will post their block. You can follow along via the MM blog, here's that link again. Have FUN!