February 24th, 2023
While visiting a favorite local shop in nearby Rockland, Maine, Clementine, I happened to fondle this amazing thick, soft flannel and thought it would made a perfect winter top.  The plaid adds a bit of complexity and opportunity to teach a few more advanced skills along with a fairly simple pattern for this series.
Please note:  I am affiliated with Janome as a Janome Artisan and am compensated.  However, my reviews are honest and I would say what I say whether affiliated or not.  I've also chosen to be affiliated with Janome since 2003 (!!!) because their machines are so good and they are so responsive to the interests and needs of their customers.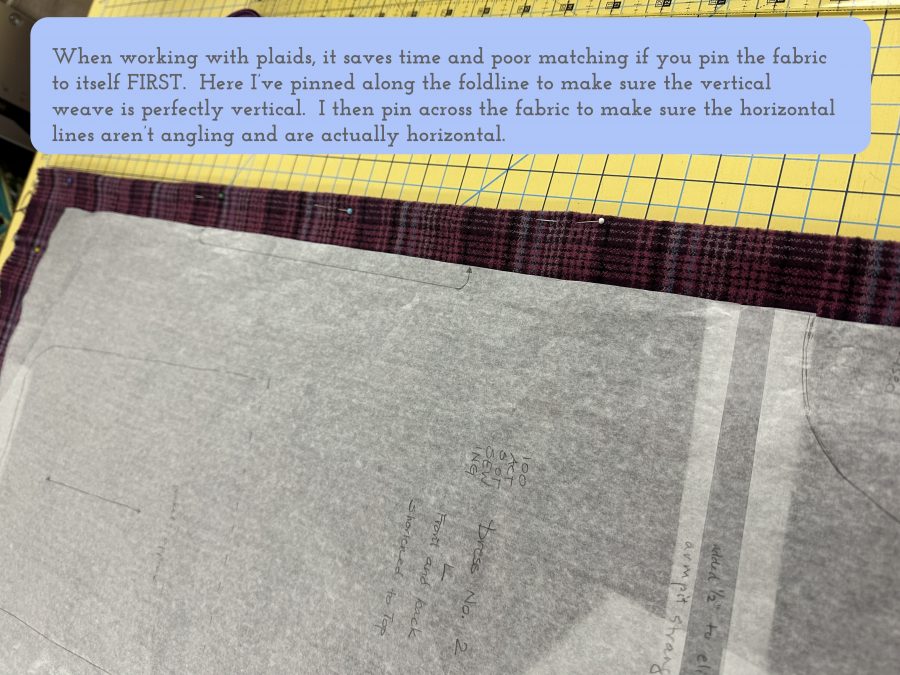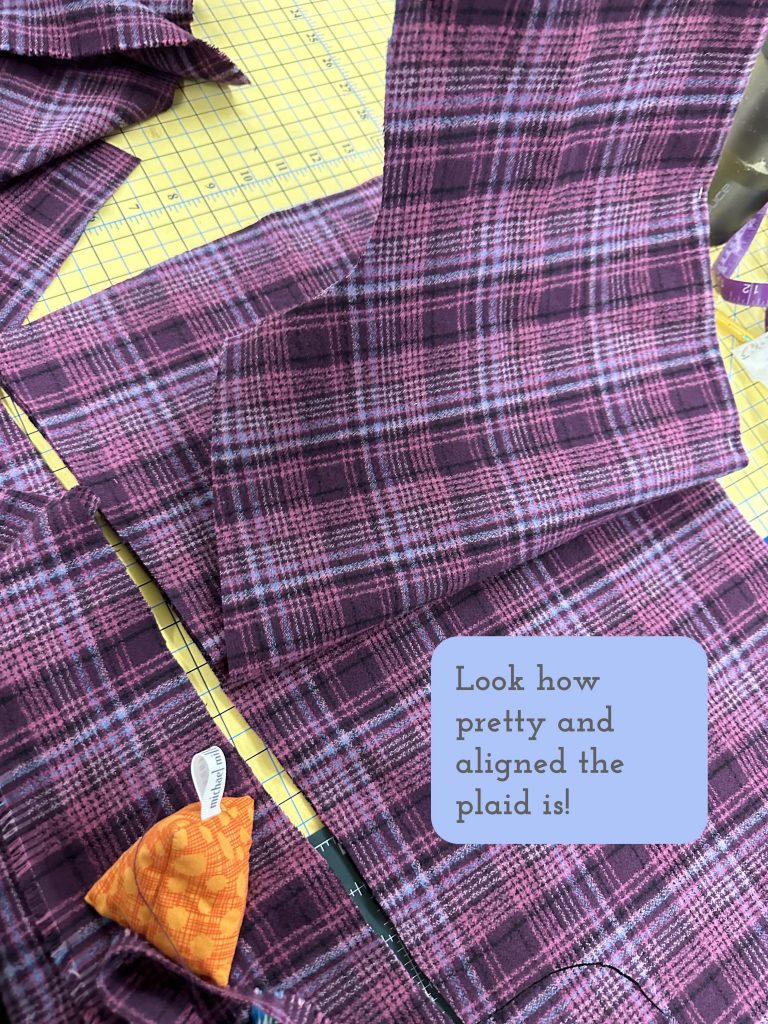 Now that the top is cut out, it is time to start sewing.  My next post will be the first one on seam finishes.  See you then–but one more side-view to show what a beautiful seam you get when the plaids are properly aligned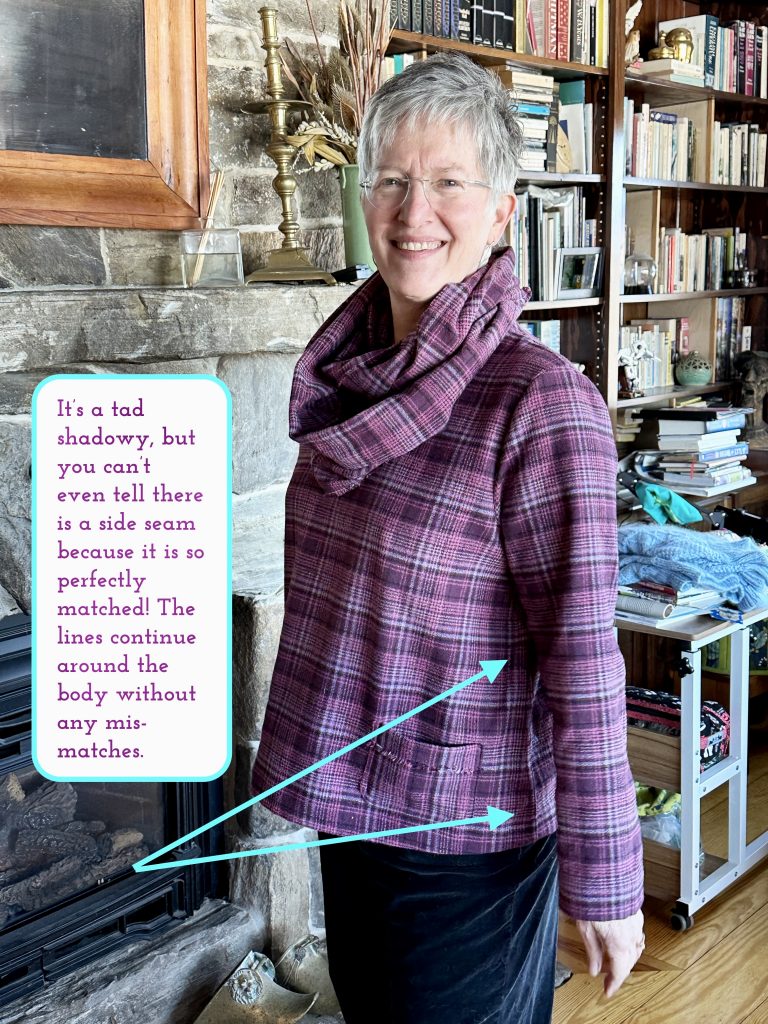 !
Here are the links to all the posts in this series of lessons, techniques that can be applied to virtually any garment and many home dec projects.   Let me know what you'd like to learn and see here on the blog.  Cheers and thanks, Sarah
Lesson 1:   Choosing a Pattern and Starting Tips
Lesson 2:   Making a Muslin, Fitting and Sleeves
Lesson 3:   Matching Plaids, Cutting out Your Garment Pieces
Lesson 4:  Overcast Seams, just like Serged Seams
Lesson 6:  Lapped and Flat-felled Seams
Lesson 7:  Hong Kong Finish for Seams
Lesson 8:  Lined Patch Pocket Tutorial