Sunday, February 7th, 2016
A few days ago, I shared with you the happy news that Milkweed No. 2 is heading to Australia and New Zealand to be a part of "A Matter of Time," and exhibit curated by Brenda Gael Smith.  Brenda is blogging sneak peeks on the blog.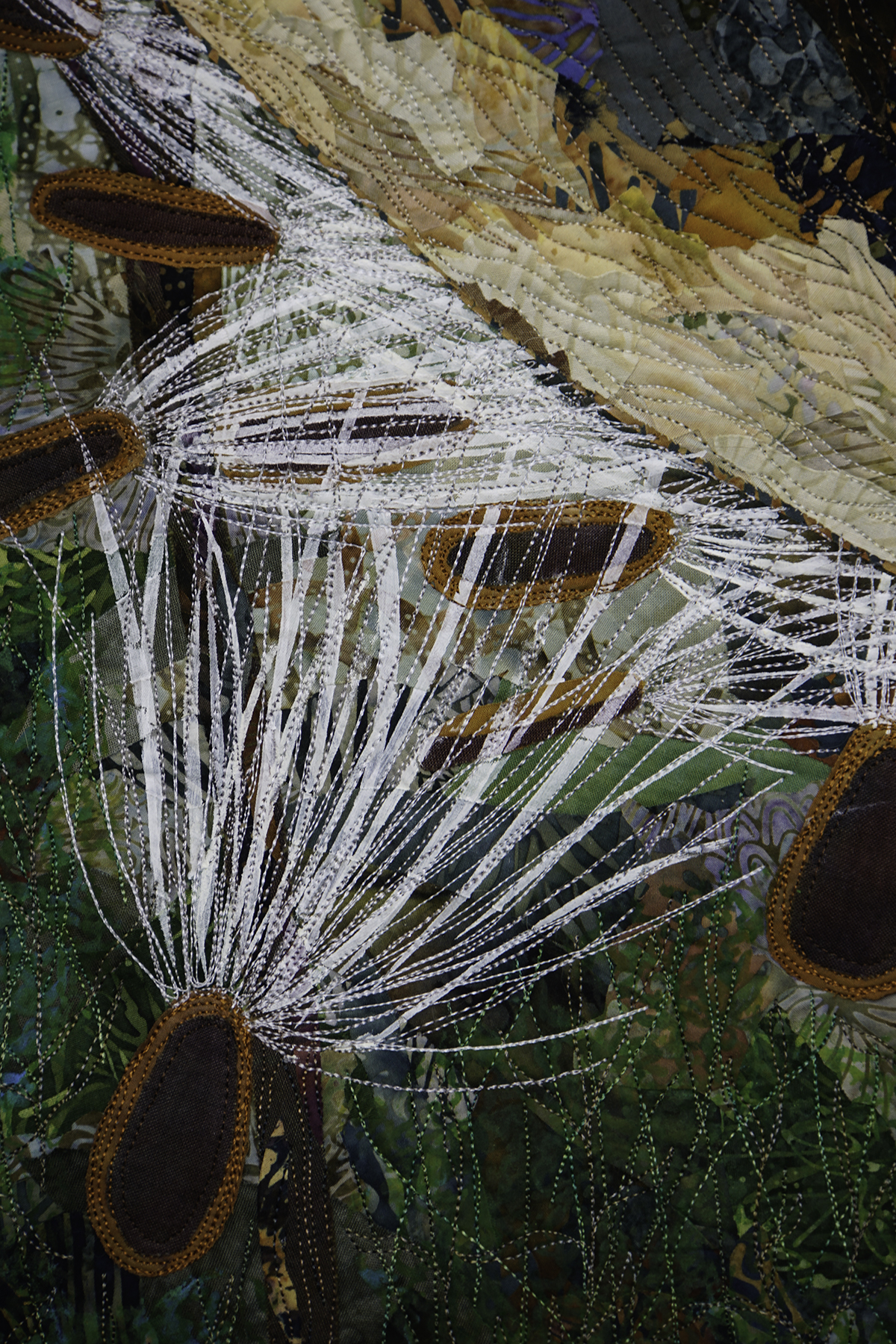 I thought I'd share a few more bits of my process, especially because I will be demoing and teaching a class at Houston that incorporate these techniques.
A couple years ago, I designed some Thermofax screens and had them made by Jan and Kristen at Fiber on a Whim.  They asked if I would be interested in selling the designs, and I quickly said Yes!   Here are three of my favorites:
Next came the second round of screen printing, using my Squiggles screen, putting a darker green over the yellow-green I used for the celery.
I'll be teaching some of this process in the Saturday Sampler where I will demonstrate working on your own personalized cloth as well as in my "Nest" class (you can see a bit about that here).
If you'd like to order those screens, visit Fiber on a Whim! Better yet, if you can come play with me in my classes at Quilt Festival in Houston this coming autumn!