Wednesday, November 25th, 2020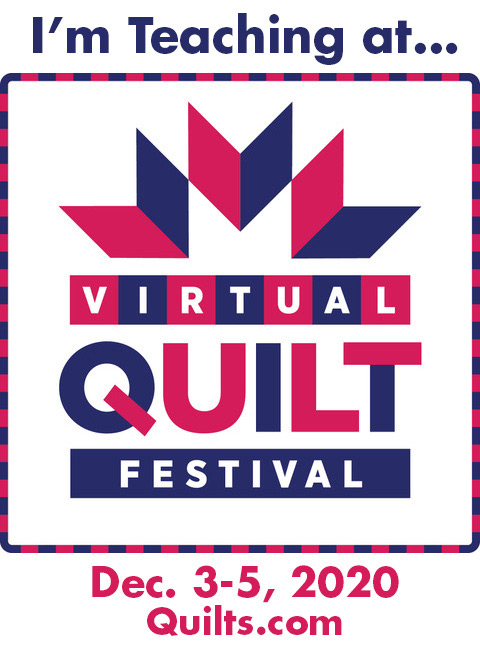 I'll be one of the five panelists in the Machine Quilting Forum on Saturday, December 5. You can still sign up! Here's a link to the "Saturday" page. If we weren't able to go to Houston this year, this is a spiffy alternative! There is a link at the top of the page to enroll. The price for forums, lectures and classes is astonishingly reasonable…. I've signed up to be a student too!


I do believe Quilts Inc, the folks that bring you the International Quilt Festival every year (except this one due to COVID) have come up with a better version of the online quilt festival: forums, lectures and Master Classes. The longest are 2 hours, a length of time that gives you TONS of content at a reasonable price in a time length that is manageable online.
I'm actually taking FIVE things: three lectures and two classes. Even better, TWO of them are at the same time … but it's not a conflict! You don't even need Hermione Granger's Time Turner (Harry Potter geek reference), because most of the events are recorded and available for one week! So I can take a class and a lecture that overlap, yet be able to watch BOTH! I'm so stoked… things I've never been able to do because in Houston there are classes to teach all day and exhibits and people to see during each and every break.

Anyway, I'd love for you to join me for the Machine Quilting Forum–I'm also excited because for the first time I'll be able to hear the OTHER teachers just like all the participants! See you in "Virtual Houston"!