Friday, February 28th, 2020

And yes, I meant every single one of those excessive exclamation points. Usually I'm lucky to get two out of two quilts juried in to a given show. This time, not only did both Lupines and Rose Hip get in to the Mancuso Brother's Mid-Atlantic Quilt Festival, they BOTH RIBBONED!!!!!! That is a bucket list item that I never, ever, Ever, EVER expected to check off! Guess what…done! To the judges: THANK YOU for making a dream come true!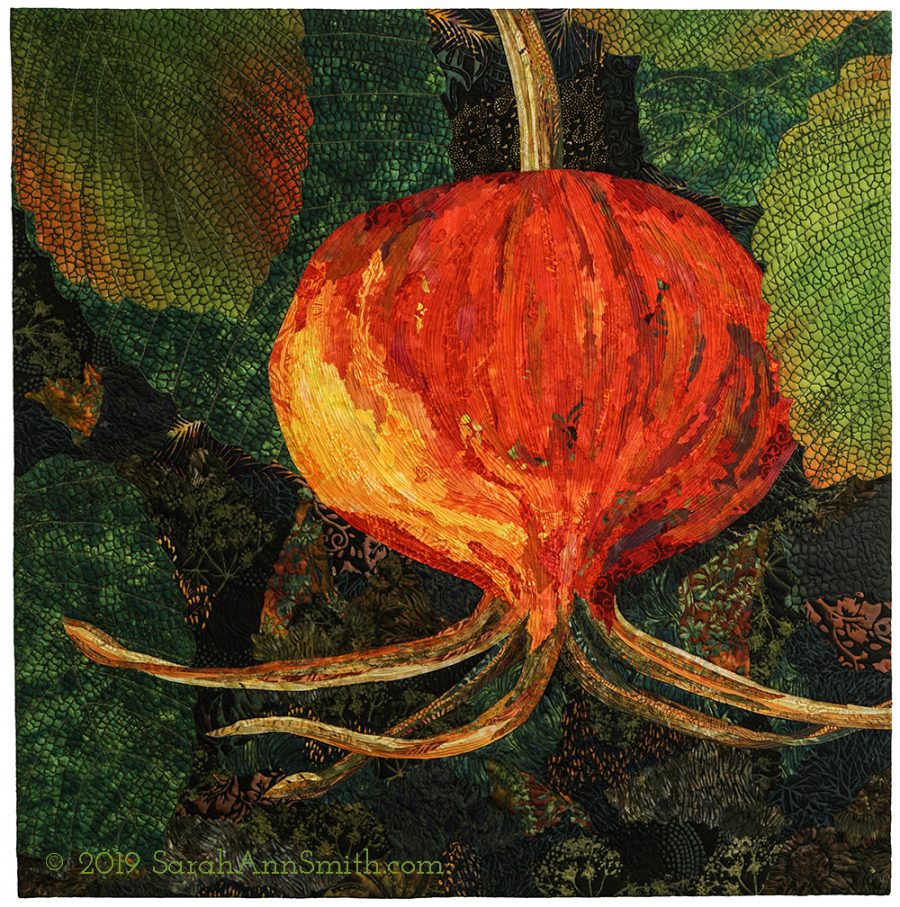 I've never won a prize such as Best Use of Color at a national level show, so I am particularly pleased–my work is about color, and then about the quilting. Next August 5-7 I'm going to be teaching a three-day workshop, Exploring Paint on Cloth, at ProChemical and Dye in Fall River, Massachusetts. I'll be sharing the techniques I used in both of these quilts in that workshop and hope some of you can join me! Details in the hotlink. I'm deep in the planning for the specifics of what we can do in three days and getting so psyched for it!