Monday, December 30th, 2019
I mentioned earlier that I am DELIGHTED to have been selected as a Michael Miller Brand Ambassador for 2020. As part of that we received, just before Christmas (Squee!), a box of goodies to use. I cannot WAIT to get into the studio to play. As a reward for getting all the gift wrapping and prep actually done before the 24th, I treated myself to opening the box on December 23rd, but waited until today to post and share the joy.
There are so many goodies in this package I hardly know where to start, but since I am prepping for a new 3-day workshop, Exploring Paint on Cloth (details here) August 5-7 at ProChemical and Dye in Massachusetts, I think I'll start with the Krystal and some of my thermofax screens and paint!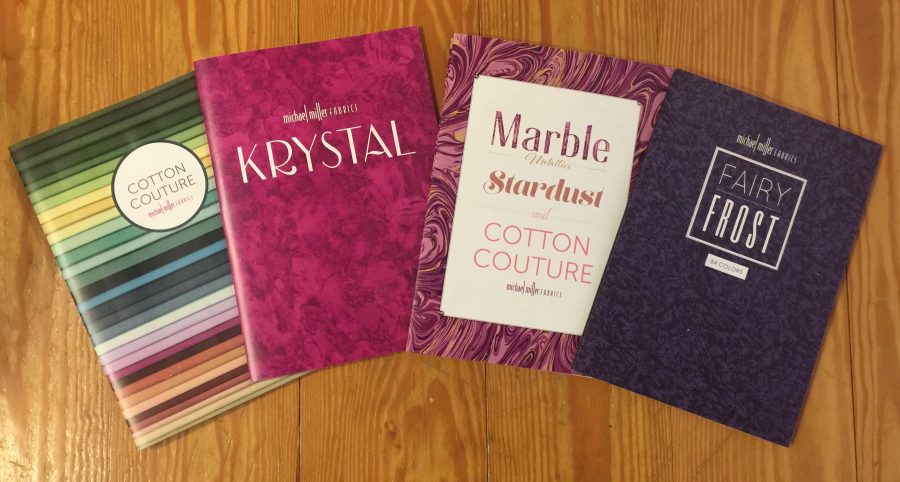 Thanks to Michael Miller Fabrics @michaelmillerfabrics for selecting me. Can't wait to get started on my projects!